Automotive industry – always in motion
Mobility today, tomorrow and the day after tomorrow
Electromobility is gaining more and more momentum. New kinds of drive powertrains for the energy transformation, such as green hydrogen, are becoming increasingly realistic; at the very least, synthetic fuel from renewable resources will complement diesel and gasoline. With the mobility transformation, lightweight construction is gaining momentum – a new standard in the industry.
Concepts such as driving on electricity are having a direct impact on the use of aluminum by suppliers. Simplify machining while you create components that were not possible before: friction stir welding enables you to reach new dimensions, especially in aluminum processing.
People who buy a vehicle increasingly want to be involved in designing it themselves. Fitting the individual components into the right vehicle makes processes in the automotive industry much more complex. So there's a need for production logistics that can handle this efficiently. Intralogistics solutions from Grenzebach ensure efficient material flow and on-time delivery of components to workers and assembly robots.
For the production of components, the automotive industry is increasingly capitalizing on the possibilities of additive manufacturing. Automation experts from Grenzebach develop solutions to make maximally efficient use of 3D printing equipment.
The precise fit of the components is also crucial for the quality and aesthetics of the car. For this purpose, Grenzebach's subsidiary inos equips industrial robots with the appropriate sensors and systems.
The production environment in the automotive industry is becoming more complex, but dealing with it doesn't have to be: with Grenzebach's automation solutions, you can turn your plant into a "smart factory."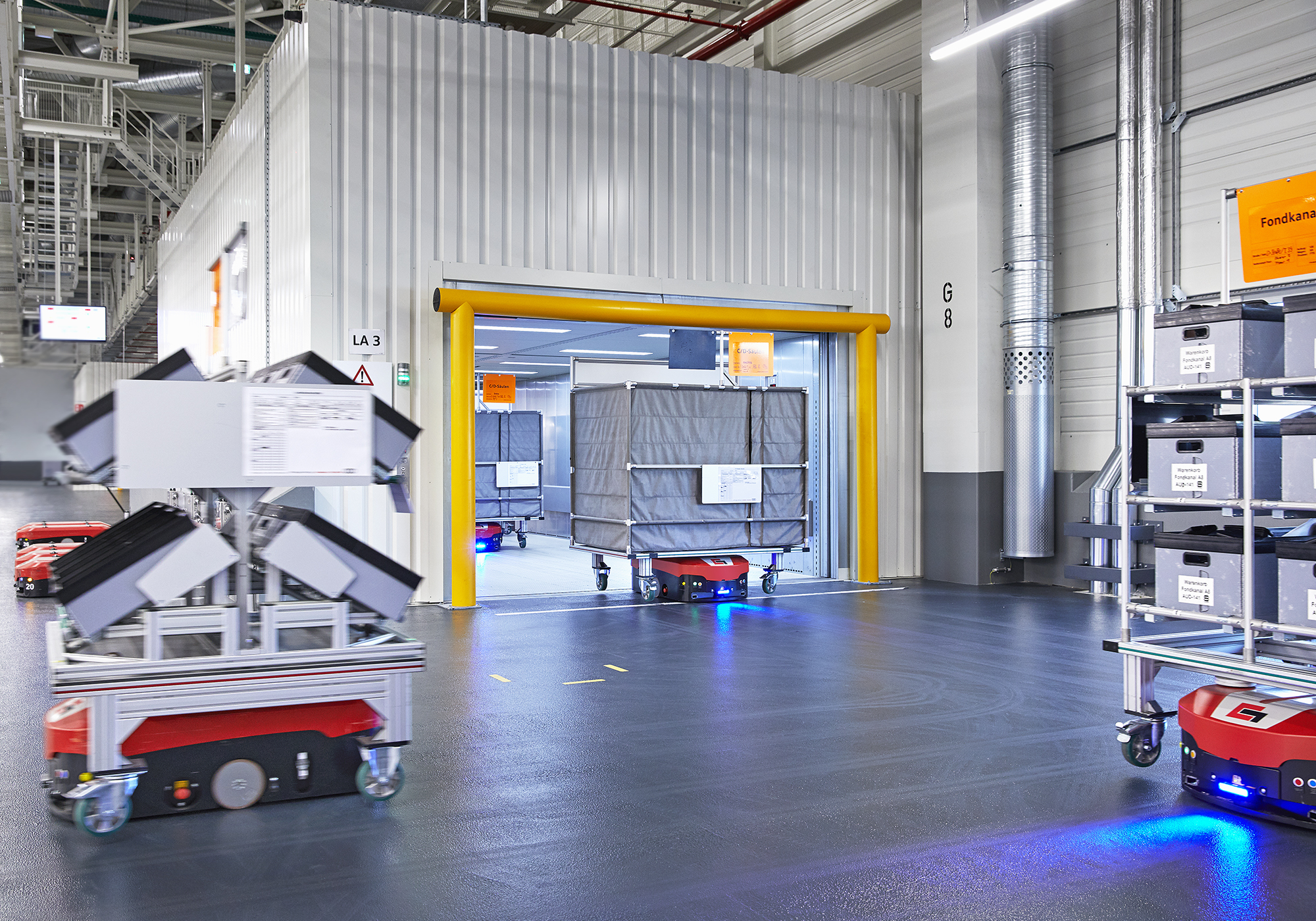 Material flow that makes personalized cars a possibility
Intralogistics in the automotive industry
Intralogistics solutions from Grenzebach are moving the automotive industry forward in the truest sense of the word. Automated guided vehicles enable efficient, reliable and flexible production – whether it's providing components for just-in-sequence production or picking individual components.
Rely on our 60 years of experience in the automation of industrial processes and our industry expertise. After all, other leading manufacturers in the automotive industry do.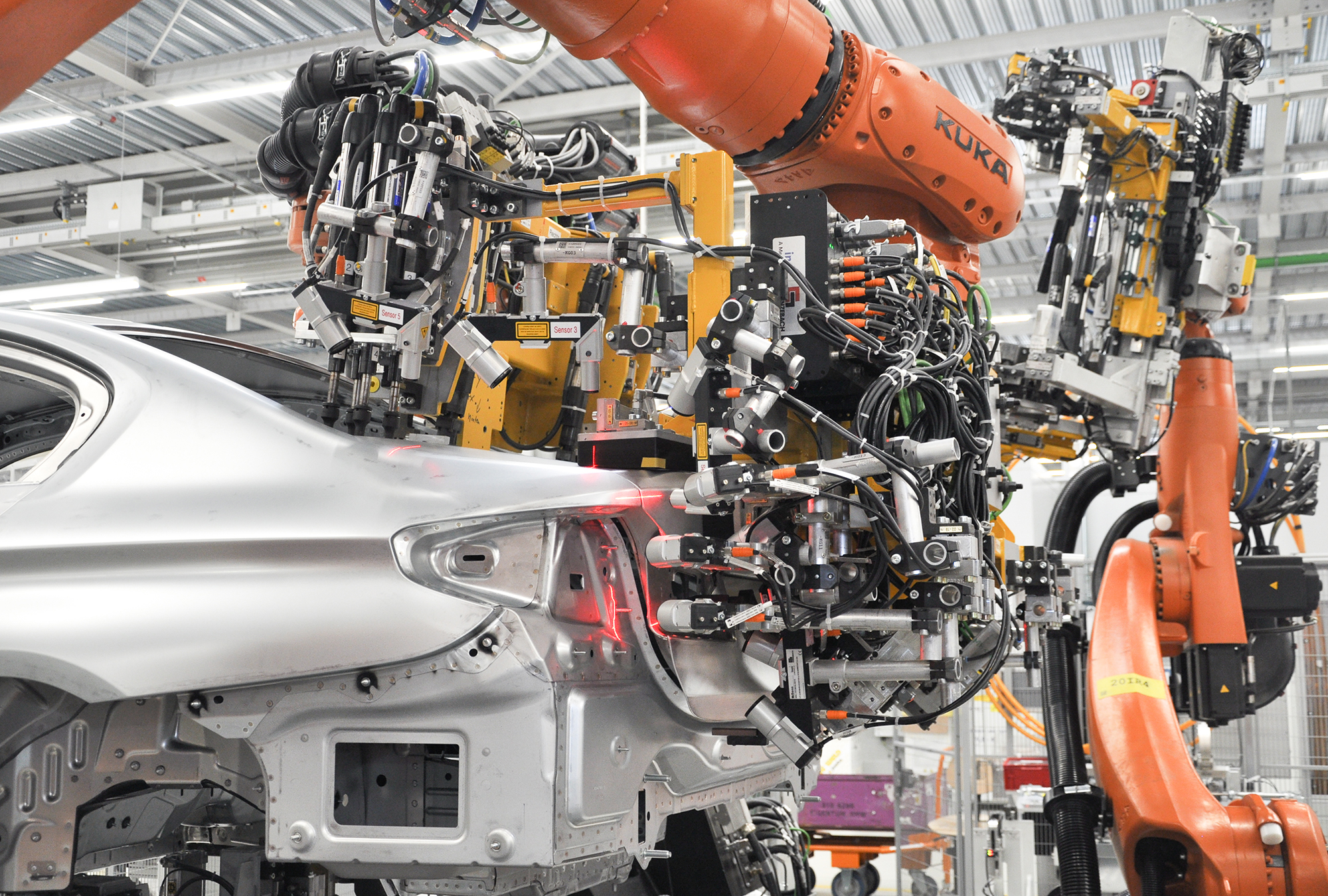 We teach robots how to see – and much more
Machine vision for the automotive industry
The automotive industry is a pioneer of automation: robots have been playing a major role in determining manufacturing processes for decades. But robotics' potential for efficient, high-quality production is far from exhausted. Modern sensor technology combined with innovative image processing also holds the promise of linking humans and machines in a new way.
The automotive industry demands the highest quality of its processes and its products. The sensors and systems produced by inos Automationssoftware GmbH enable robots to meet these demands. Outstanding accuracy is crucial not only for the aesthetic experience but also to avoid wind noise while driving, for example. Gap and flush measurement is one of the most important quality procedures for determining the gap width and offset of components on the vehicle body.
Measurements with our inos sensors form the basis for precision work. So our different components meet accurately and precisely.
"Keeping on the move in the automotive industry at the highest quality level, efficiently and flexibly, requires numerous competencies and solutions to be combined. Grenzebach and inos can network a lot here – from sensor systems for robots to customized intralogistics solutions for delivering components to production stations and robot cells."
Best-fit assembly with integrated in-line quality control for a leading automotive manufacturer
Enabling the highest quality standards – this is the task inos performs for the BMW Group. With customized best-fit systems, we take care that mounted parts fit with maximum precision on the automated production lines at BMW Group facilities and that quality control processes are carried out in a reliable, cost-effective manner, even at high production speeds.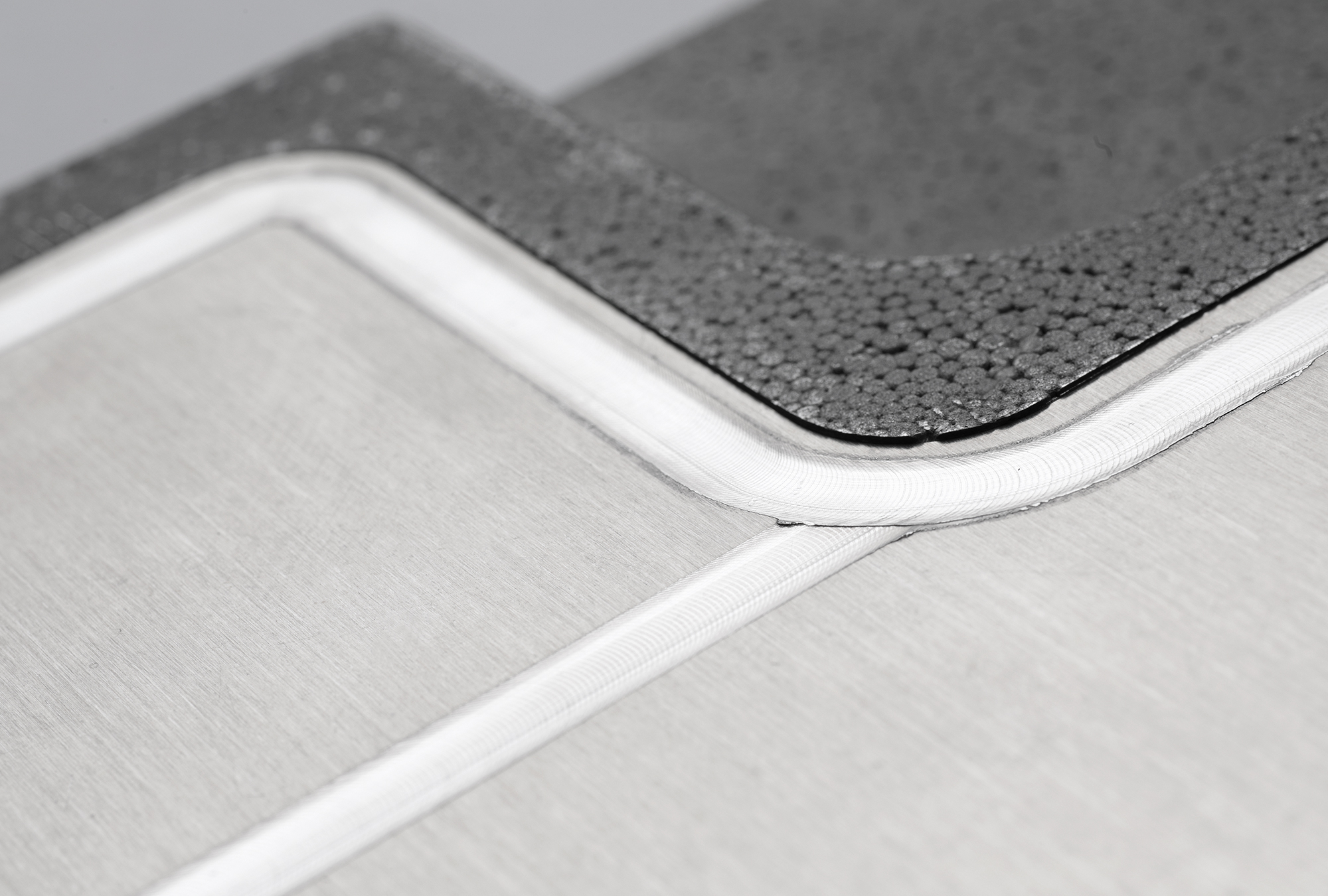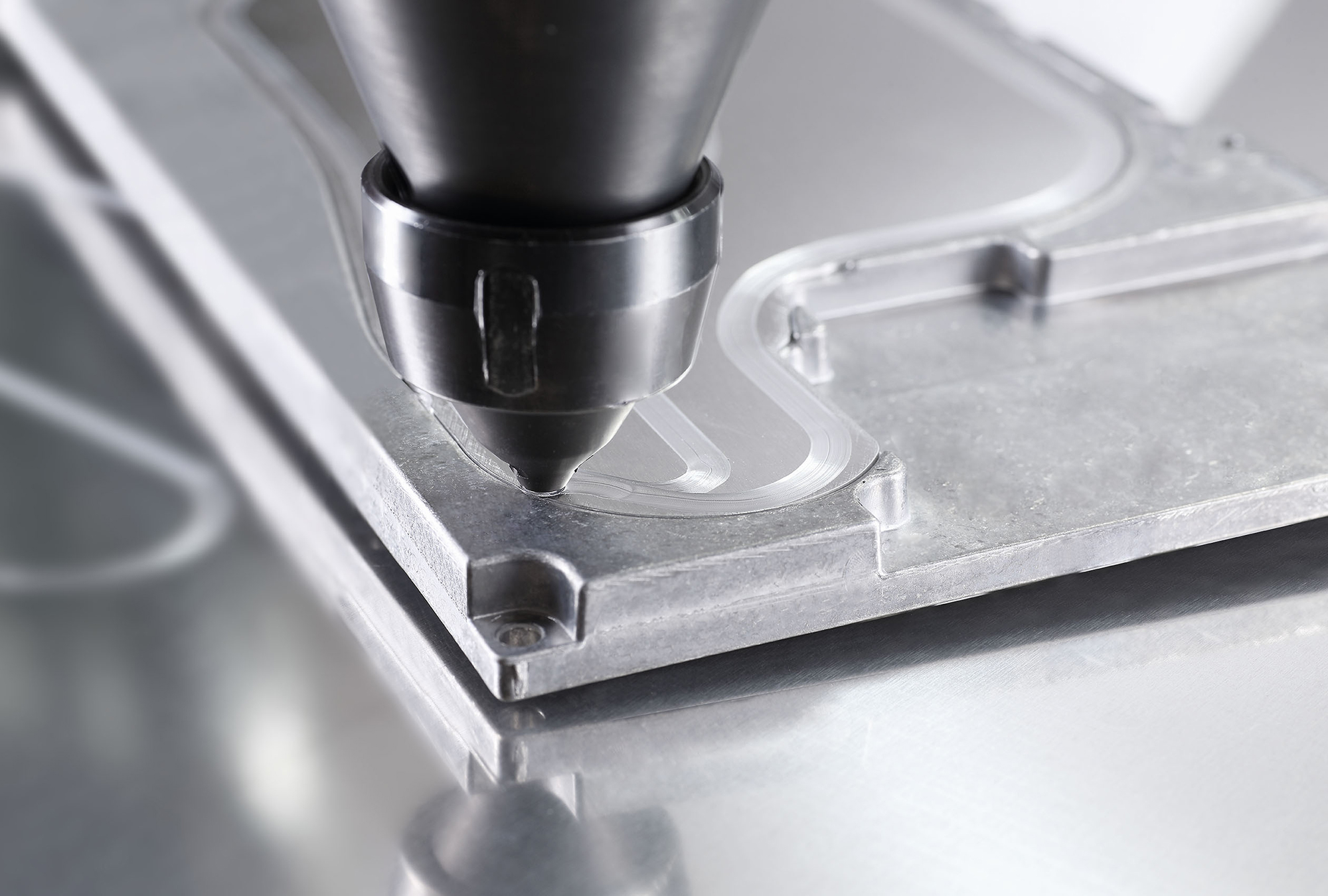 Reliable, safe, unique – thanks to friction stir welding
Friction stir welding technology for innovative components
Lightweight construction has long been more than just a trend in the automotive industry. Simplify processing – while creating components that could not be made in this way before. Suppliers know: progress depends on speedy mastery of series production for the automotive industry.
The automotive industry is focusing on lighter components, and aluminum is being used more and more often. Aluminum is ideally suited to withstanding mechanical stresses. With FSW (friction stir welding) technology, Grenzebach offers a high-performance, emission-free process for the production of components for electric vehicles. The mobility industry receives comprehensive advice on product and process design and benefits from a large equipment portfolio that is continuously being developed by a powerful global player.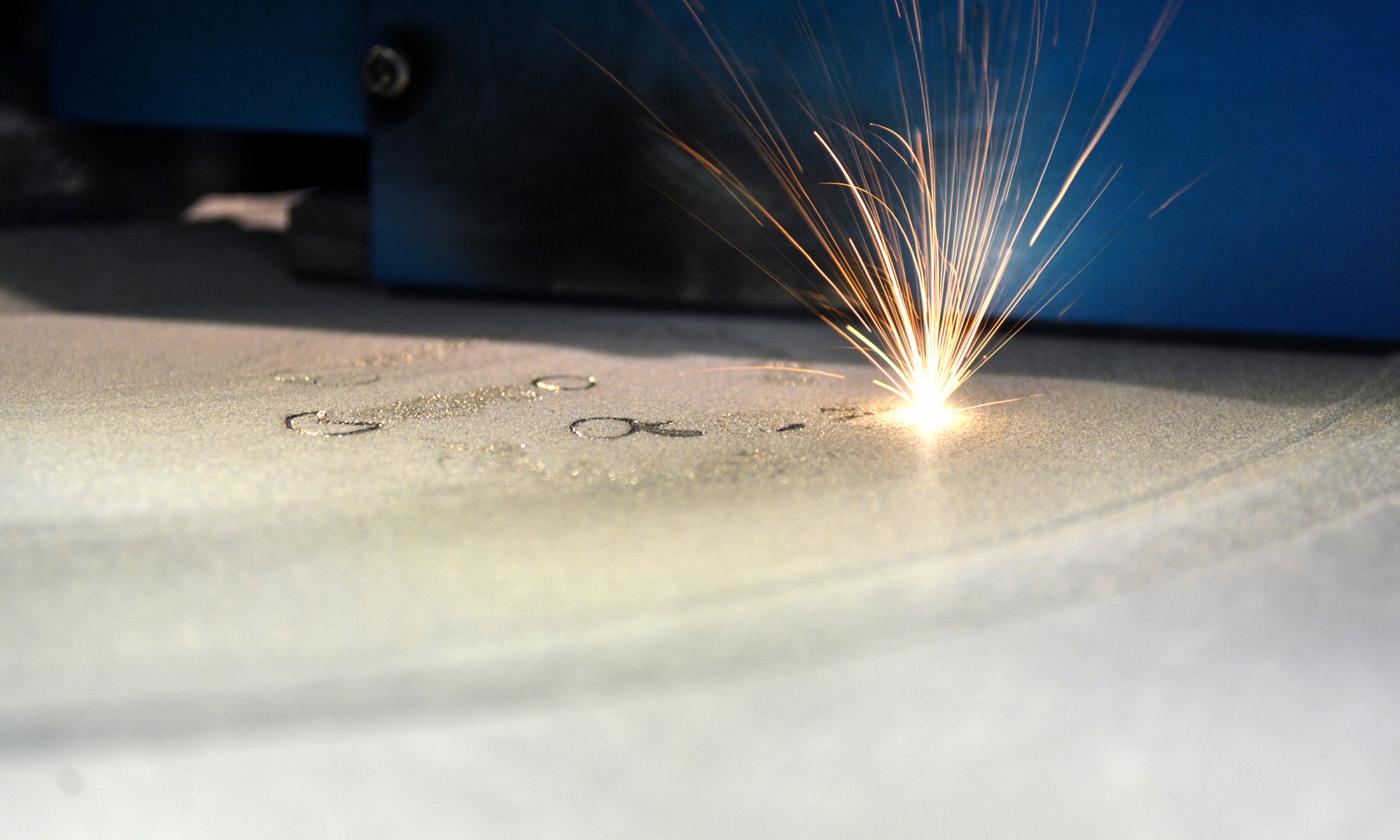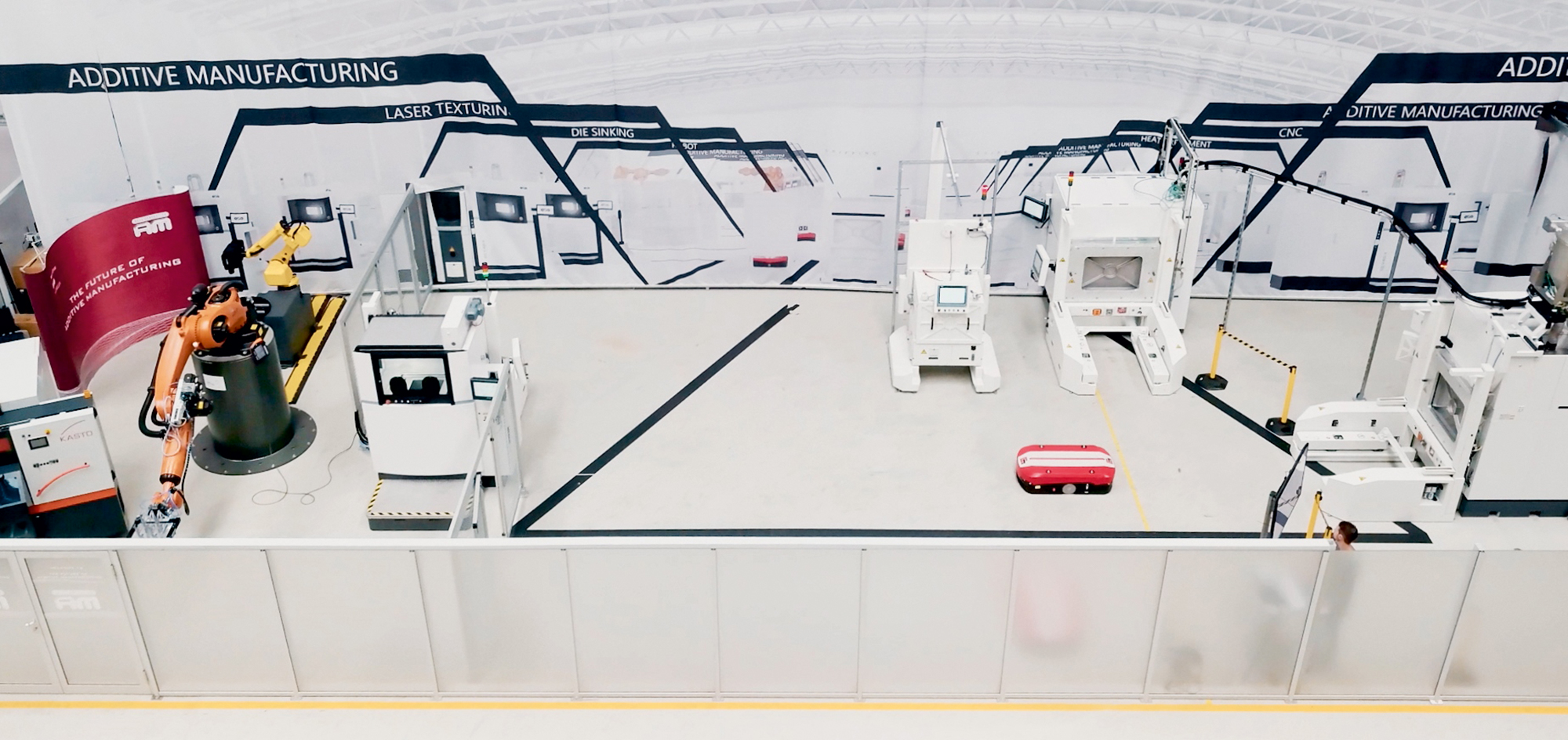 Networking additive manufacturing processes
Components by 3D printing
Additive manufacturing opens up new perspectives for the automotive industry. Vehicles can be designed with fewer components but with enhanced functionalities and lower overall weight.
Intelligent automation and networking are required for safe, efficient series production of components by 3D printing. In particular, the synchronization of production steps and transport between manufacturing cells is immensely important. Good capacity utilization is key. Only in this way can the equipment be used optimally with long production times of a component in the printer and significantly shorter throughput times of upstream and downstream production steps.
Grenzebach networks its production processes reliably and intelligently. Regardless of the printing technology used, our automation solutions ensure optimum material flow.
"Aluminum and lightweight construction are no longer a trend: they're the standard, and not just in the automotive industry. Ever lighter materials and more complex geometries require innovative technologies and knowledge. Friction stir welding and additive manufacturing allow you to create components that could not previously be made in this way."
Contact us any time
We're happy to help you!
To ensure that you are at the forefront of production technology and automation, our experts will give you comprehensive advice. Take advantage of Grenzebach's experience in the automotive industry; feel free to contact us.