The project:
Our customer:
XINFA Group which is headquartered in Chiping-Liaocheng, Shandong Province, China.
The challenge:
To efficiently and sustainably process into gypsum plasterboard the synthetic FGD gypsum obtained as a by-product from the desulphurization of the customer's power station exhaust and to successfully enter the plasterboard market.
The solution:
Installation of two plasterboard production lines to implement a value-added process using the FGD gypsum at the customer's own factory. The product range consists of building boards of various thicknesses and sizes. The total annual output are 120 million square meters.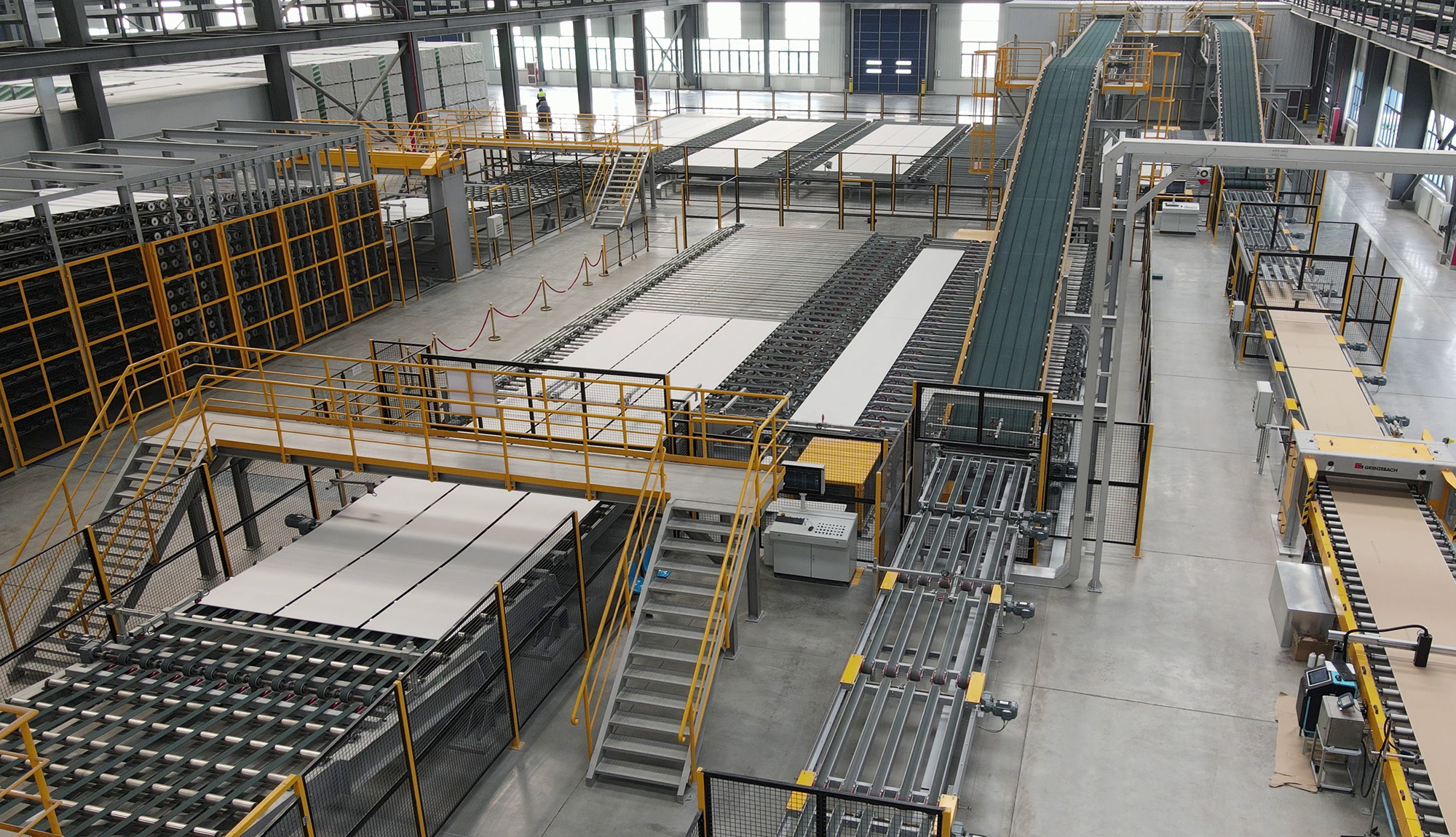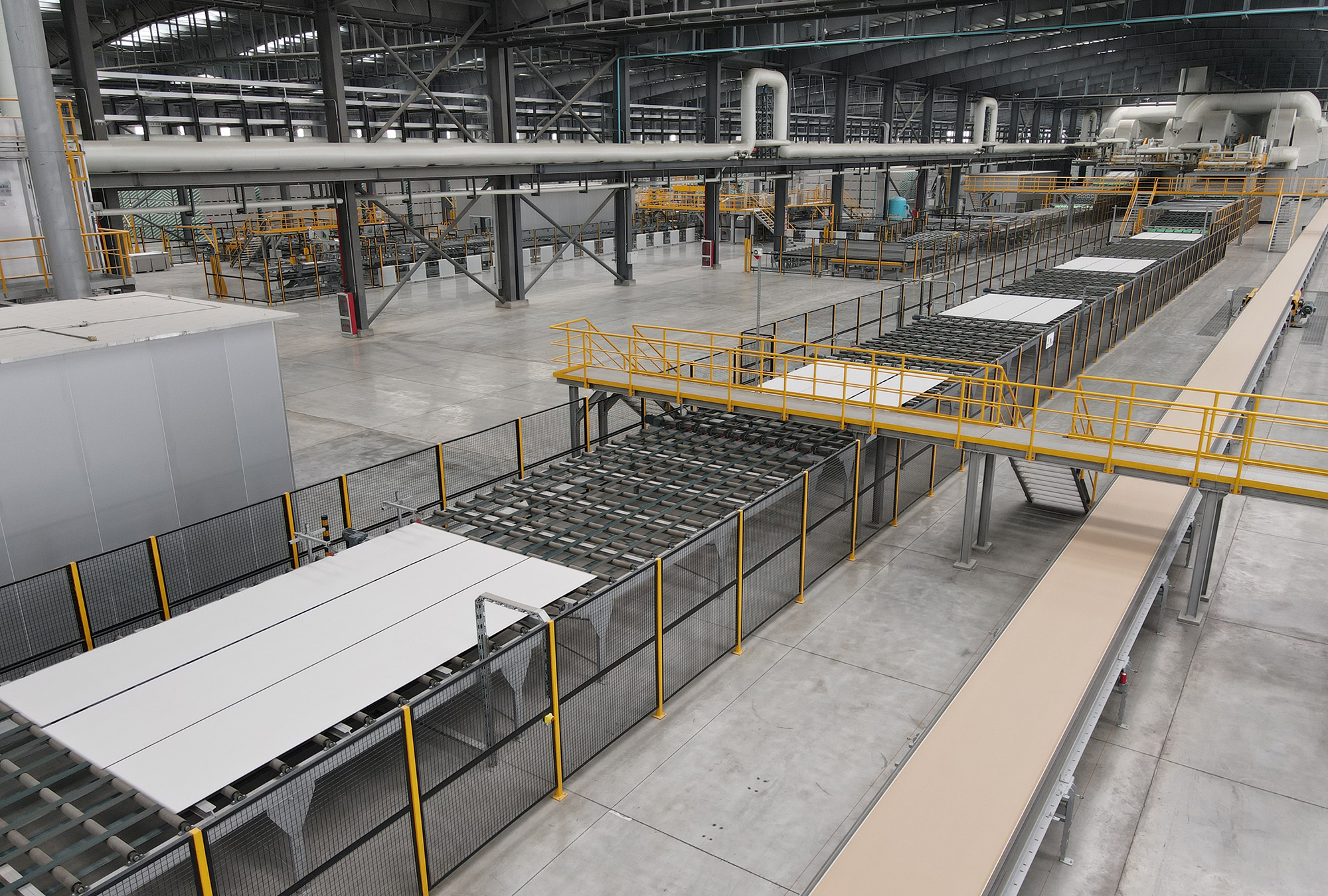 The solution package:
Plant concept, installation and commissioning, planning and design of the infrastructure, warehousing and storage areas and energy supply
Two plasterboard production lines, each with a line speed of 120 meters per minute (m/min)
Including two packaging lines for each production line and an automatic dunnage machine sized to serve all packaging lines
Benefits for our customer
Strategic expansion and efficient gypsum processing
Additional cost-benefit for production operations
Fast and smooth commissioning
Provisions for capacity upgrades included
"In Grenzebach we have found a highly reliable and experienced partner who supplied us with the complete machinery and the necessary know-how and took care of the installation work up to commissioning of the plasterboard facility."