The project:
The challenge:
Developing an optimal process landscape for Würth's European logistics center and providing an automated guided vehicle (AGV) system.
How we tackled the challenge together with our customer:
Goods carriers travel along optimized routes between transfer stations in the shelf landscape and packing stations, including empties management.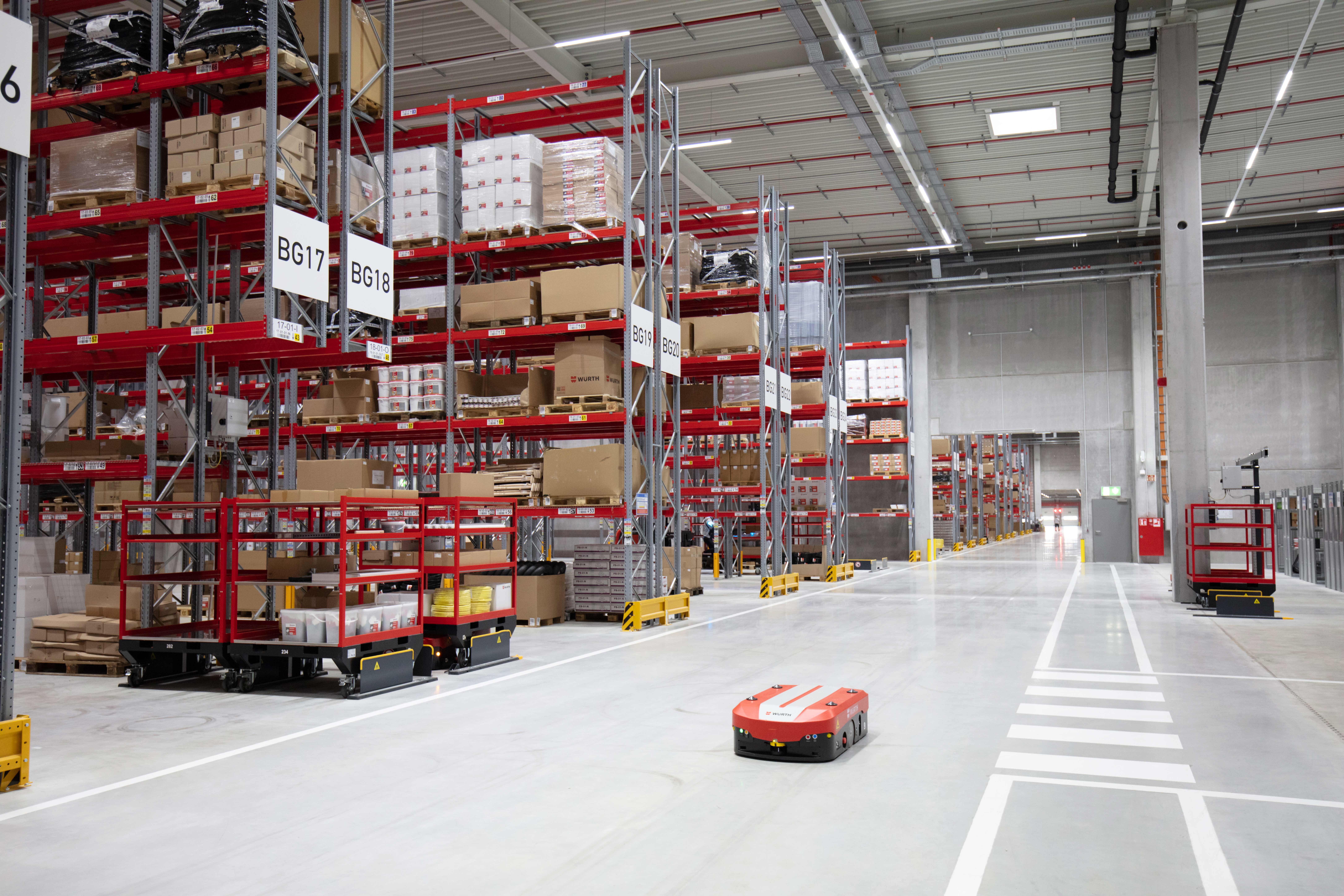 The Grenzebach solution set:
Type L1200S-Li automated guided vehicles
Goods carriers, movable both with AGVs and manually
Grenzebach fleet manager (FMS) connected to the customer's ERP system and fire protection periphery
Transfer station as an interface to manual processes
Charging stations
Service package
Our customer benefited from
Guarantee periods
Free empties space will be restocked after ten minutes or less
Flexible customization
after initial commissioning in new buildings during production
Smooth integration
of the Grenzebach fleet manager into the existing software ecosystem
Reliable, highly available and long-lasting
intralogistics due to service package.