Smartly combined: With a dual study program at Grenzebach, you combine study and training in an exciting environment. We are an international high-tech company looking for young people who want to work with us to develop innovative solutions in the field of automation, work on sustainable systems and play an active role in shaping the world of tomorrow.
You have visions that you want to share? Start your professional career with a dual study program at Grenzebach! We can offer you an exciting work environment, numerous career prospects and an attractive salary.
Reaching the goal together: Experienced trainers, mentors and, of course, every one of your colleagues will be there to support you at all times. After your studies, we will be happy to welcome you as a new employee at Grenzebach with your acquired knowledge and skills.
Dual study at a glance
Start
Hamlar:
Annually on September 1
Bad Hersfeld:
Annually on August 1
Duration
Hamlar:
4.5 years
Bad Hersfeld:
3 / 3.5 years
Prerequisite
Good grades (Gymnasium and FOS)
Your benefits
Grenzebach stands for the highest quality in training and studies, both regionally and nationally
Immediately apply learned knowledge in practice
Experienced trainers share their know-how
Excellent and comprehensive support
Regular exchange between dual students
Assistance in building your professional network
Insights into cross-divisional corporate processes
Gain in-depth professional experience
Internships abroad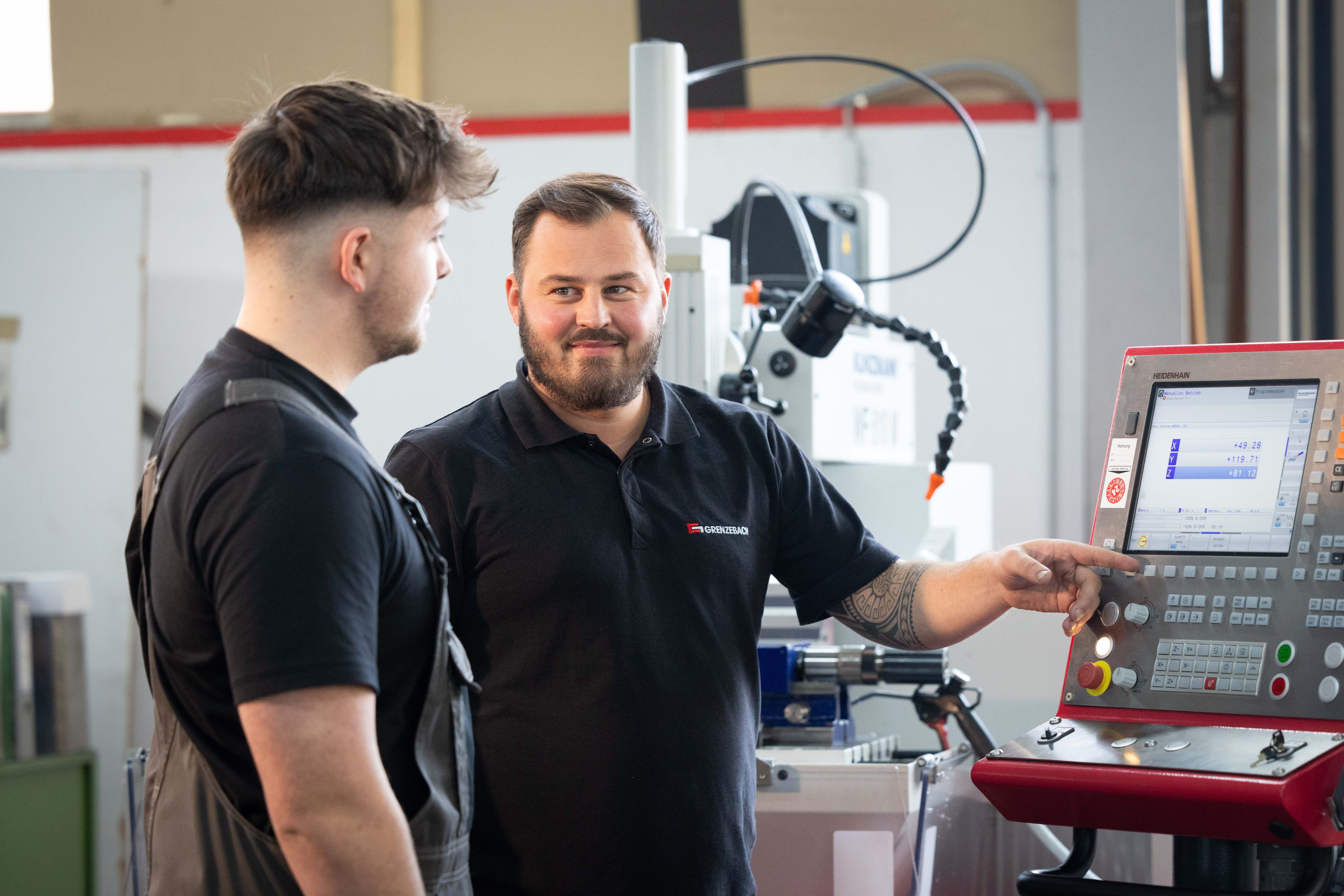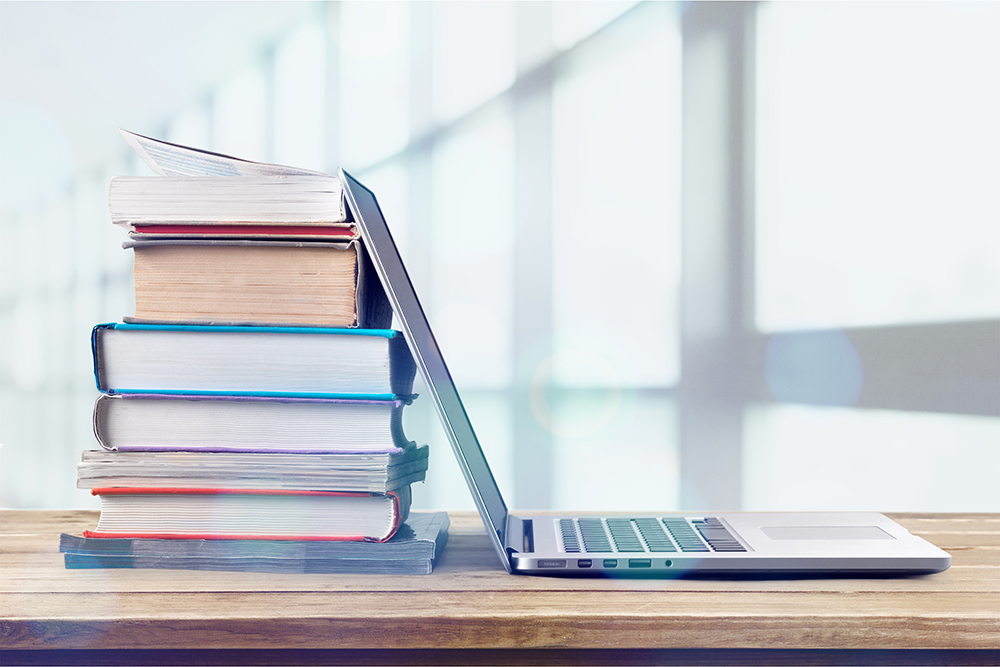 This is what you bring to the table
Good grades in advanced courses related to the course of study
Passion for technology, machines and innovation
Commitment, reliability, awareness of quality and responsibility, personal initiative
Are you ready to start your professional career?
Discover all currently offered study programs and directly apply for them here!
Further benefits
Renumeration
Attractive salary
Paid vacation
Bonus for good grades
Free time
35 hours / week
30 days of vacation
Christmas Eve and New Year's Eve only 1/2 day
Social environment
Laptops for all students
Participation in social projects
Mentors at your disposal
Training center in Hamlar
Technology center in Bad Hersfeld
Discounted meals in the cafeteria
Free parking lots
We offer these dual study programs:
277
Trainees have successfully completed their training at Grenzebach since 2003.
68
Engineers have successfully completed their training at Grenzebach since 2003.
600
square meters are available for study and training alone.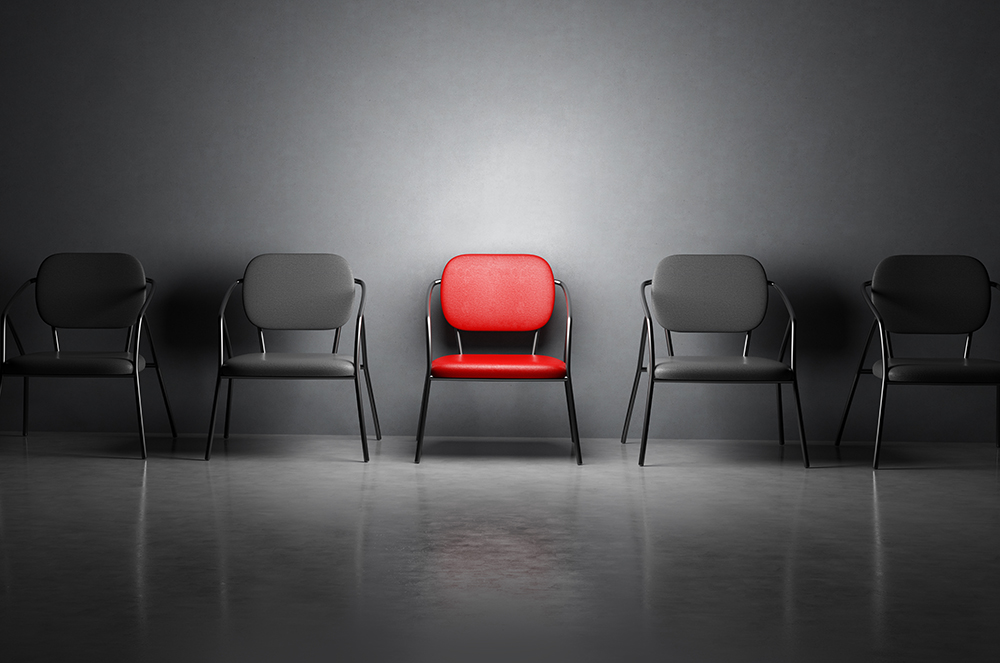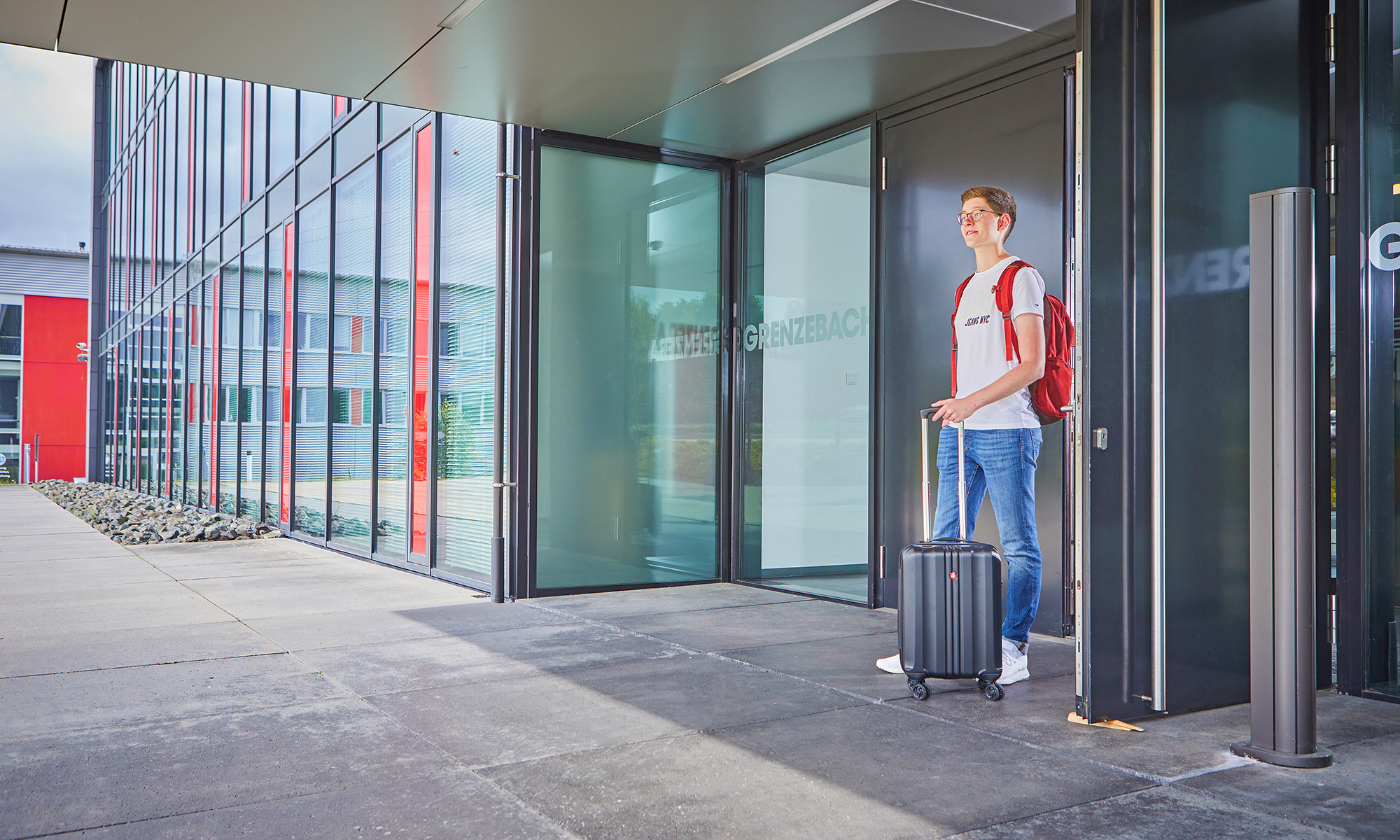 This is what students and former students say about a dual study program at Grenzebach
FIRST HAND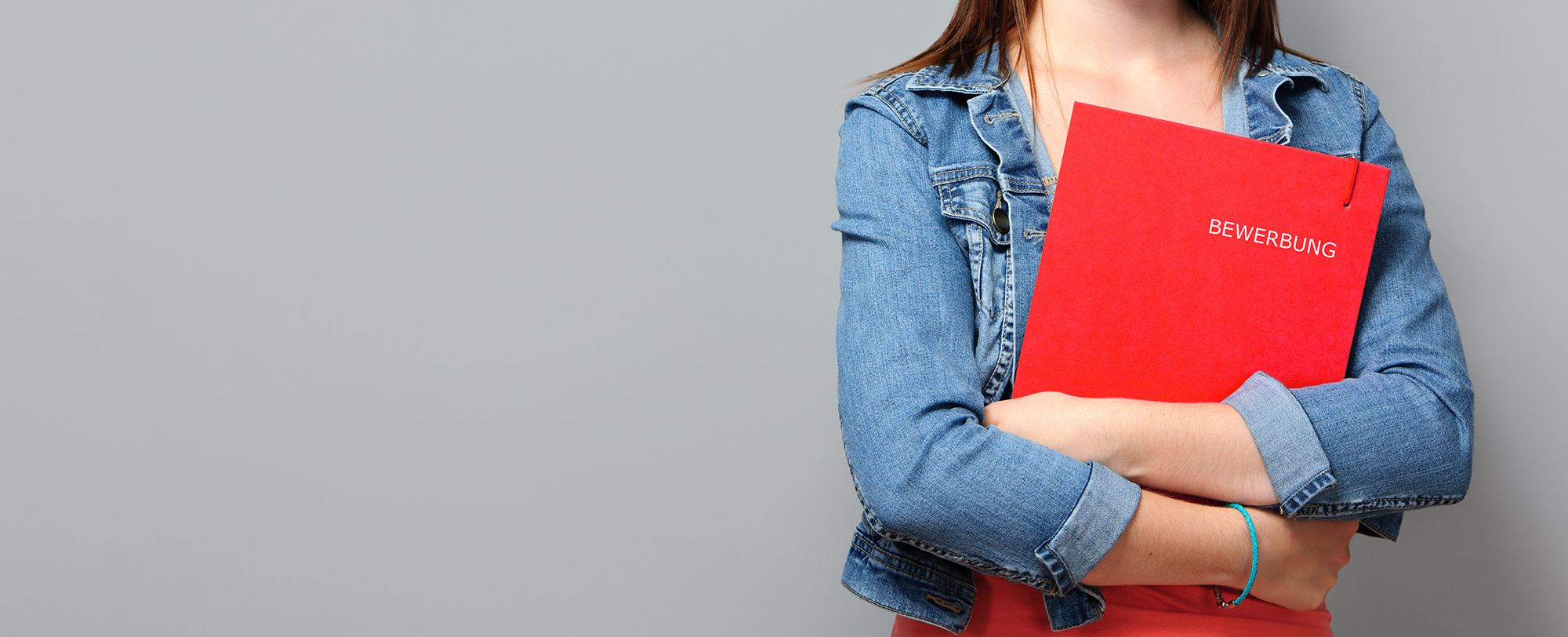 How to apply correctly
APPLICATION PROCESS & LETTER
Choose position
Learn here which dual studies we offer at our locations.
Submit your application online
You found the right study program? Submit your application via our job portal: Create your profile, enter your contact data and upload your documents.
You will need these documents
Cover letter (Why and for which dual study program are you applying?)
Resume
Copies of your last two report cards
Certification of qualification (if applicable)
Certifications of internships (if applicable)
After your application
If you wish, we will send you a confirmation of receipt of your documents.
Did you forget something?
By creating a profile you will have the possibility to change the previously sent documents afterwards.
Next steps
We are now carefully checking whether we are a good match. Please have patience. We will then be happy to get to know you better in a personal meeting at our location.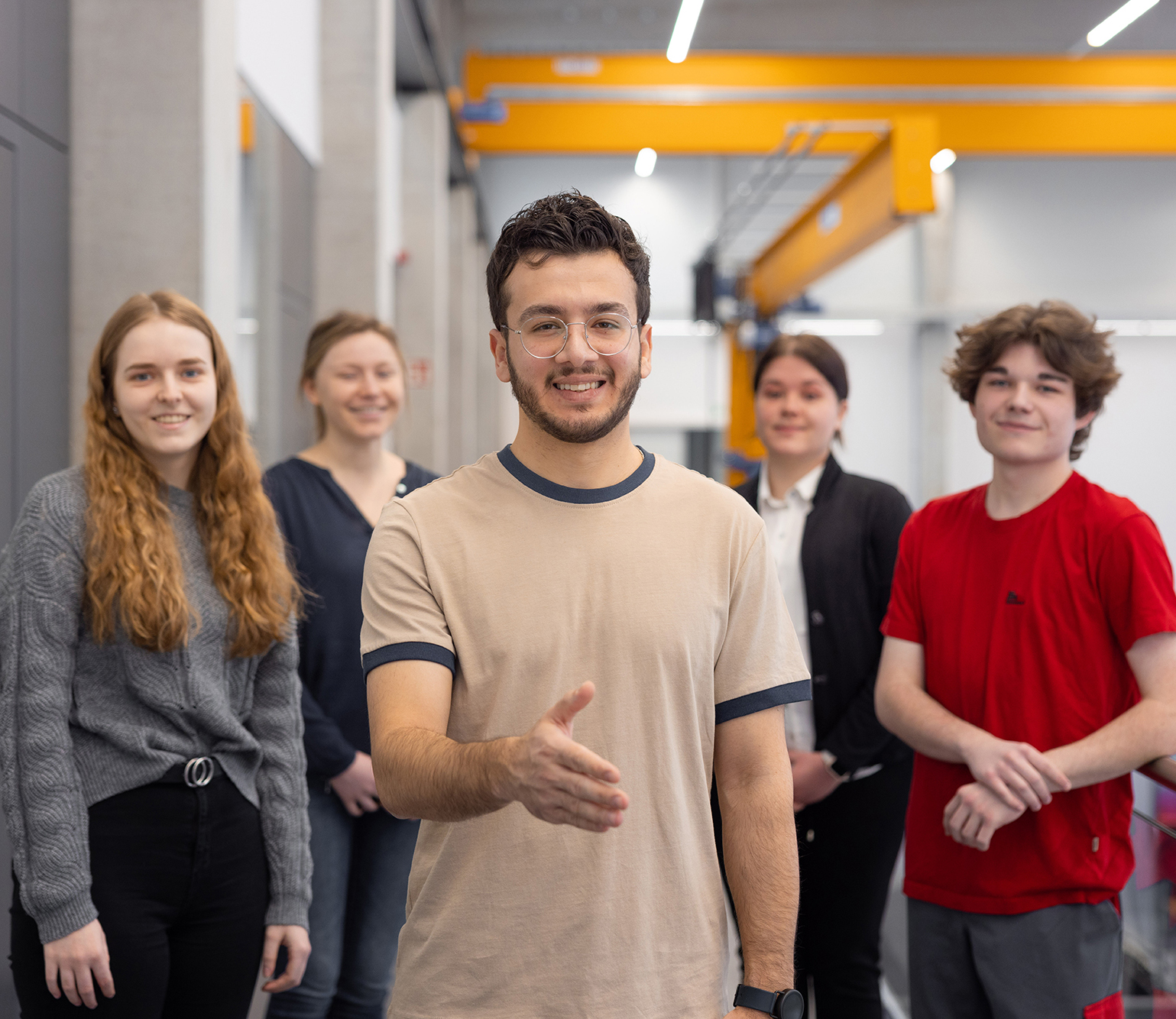 HAMLAR
Your contact person: Verena Geitner
Nothing beats direct personal contact. We'll be happy to answer any questions you may have on the subject of dual study in Hamlar.
Bad Hersfeld
Your contact person: Nancy Fiebig-Weisheit
Nothing beats direct personal contact. We'll be happy to answer any questions you may have on the subject of dual study in Bad Hersfeld.