International and familiar, future-proof and innovative: Grenzebach combines the advantages of a globally active group, which is the market leader in many areas, with those of a strong family business. In doing so, we rely on our qualified, motivated employees. As a company, we greatly appreciate the fact that everyone gives their best for us every day. We're grateful for this and would like to return the favor in the form of our numerous services and benefits​​​​​​​. We offer you the necessary space for optimal personal development and professional advancement, so that you can continue to be one of the best in your field in the future.
Find all job offers here:
Career level
Your orientation
Benefits and prospects are important to you? For us too ...
International prospects
Multiple award-winning employer
Health and sports program
Work-life balance
Tailor-made further education programs
...
Become a part of us
Career at Grenzebach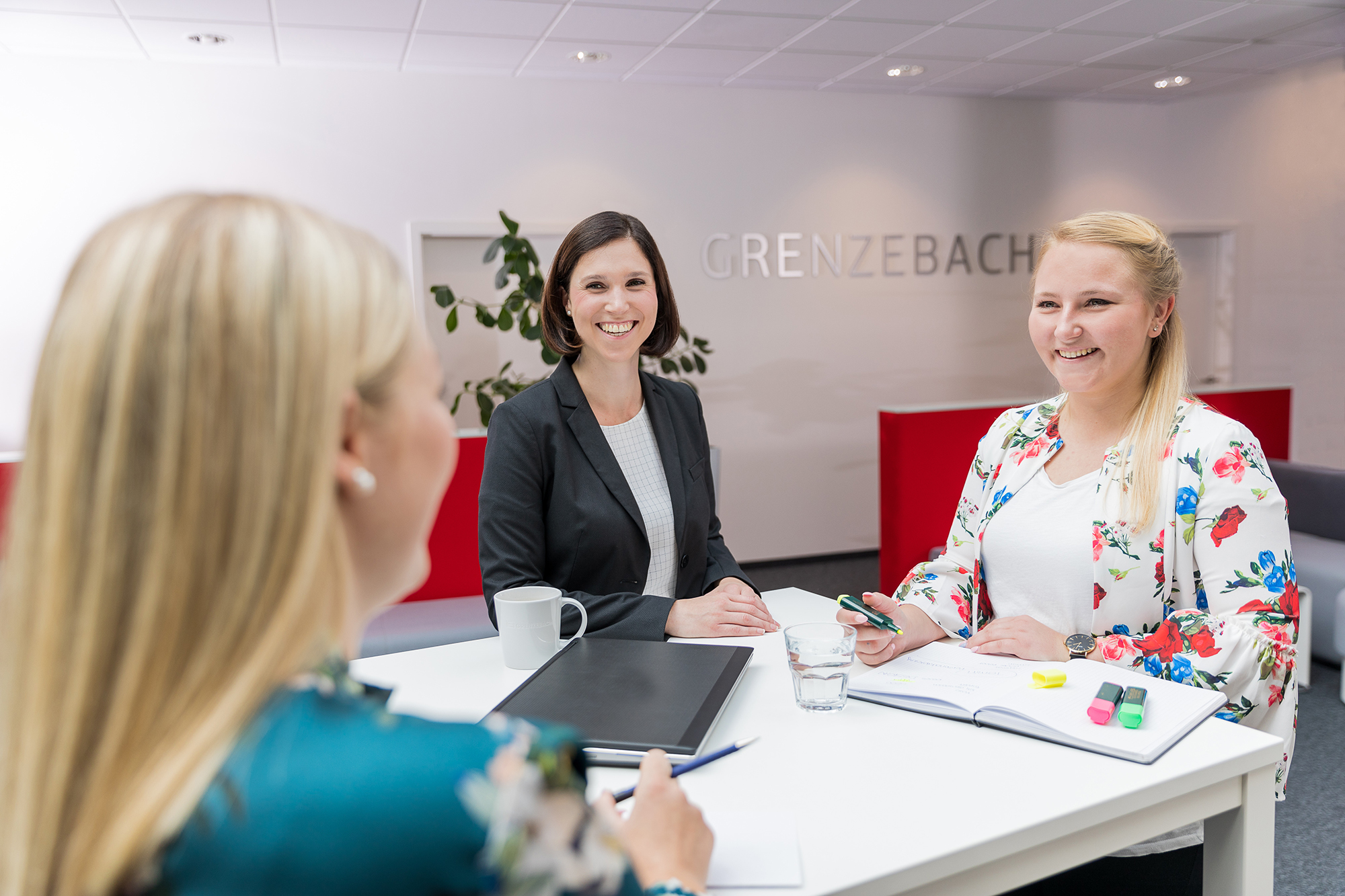 "The encounters with people, different strengths and perspectives – that's what I value so much about my vocation, which I can realize here within the Grenzebach Group as Team Leader HR Business Partner. No two days are the same, just as no two employees are the same. And yet we're all looking in the same direction and working together for the success of the Grenzebach Group."
As different as we Grenzebach people may be, we consistently act according to our corporate values in our interpersonal relationships and our corporate culture. These form the guiding principles for our way of working, our communication and our behavior.
WE'RE HAPPY TO BE HERE FOR YOU.
Your contact person: Lea Hahn
Nothing beats direct personal contact. We'll be happy to answer any questions you may have on the subject of careers at Grenzebach.