Warehouse management in production and logistics with the Warehouse Control System
The WCS controls and monitors your logistics processes in production and
logistics environments. This includes the management of goods carriers and material as well as the coordination of orders and contracts.
The system maps your complete warehouse structure, tracks every goods carrier movement, and offers an individual connection to your WMS or ERP systems. It can also keep track of complex material flow processes and automatically adjust them to avoid bottlenecks or errors.
Orders can be generated via a web-based application on the tablet. Thus, the WCS provides centralized control and management for automated warehouse and logistics processes to ensure high efficiency, flexibility, and accuracy. Additional modules for picking, replenishment, inventory and maintenance support you.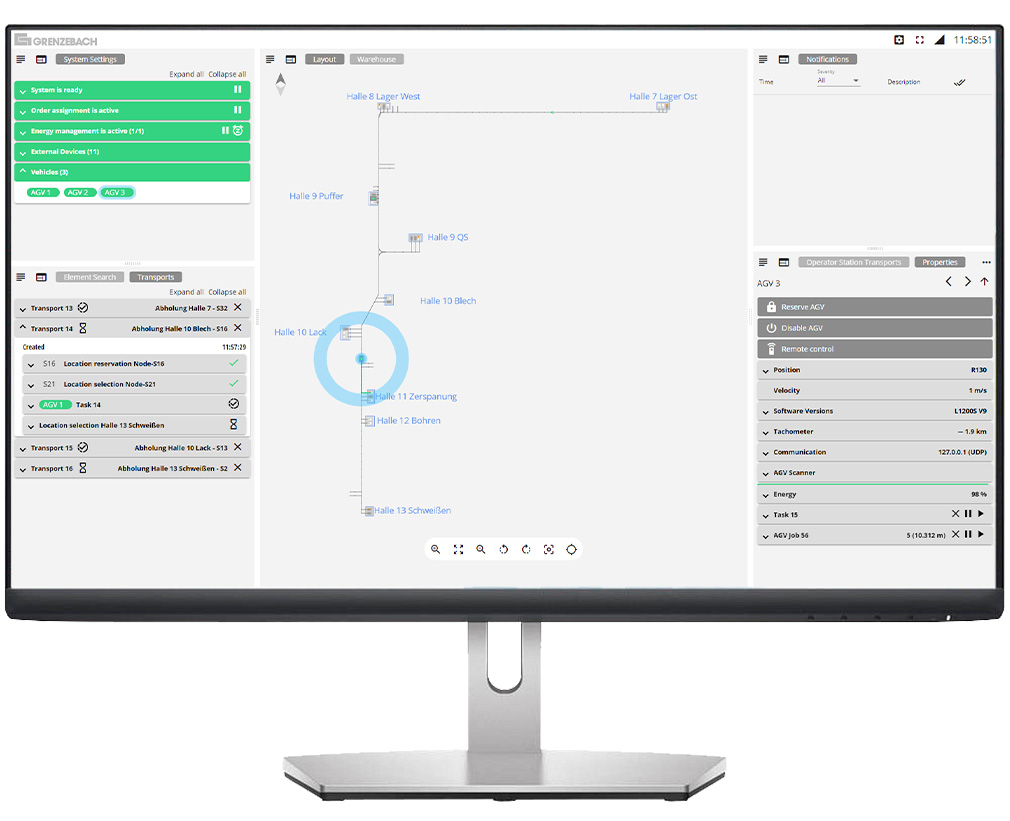 Your advantages:
Simple material flow control for production and logistics processes
Management of goods on goods carrier and item level
Simple connection for sensors, tablets and pick-by-light or put-to-light systems for order generation
Individual interface for connection to your WMS or ERP system
Full integration into Grenzebach's Fleet Manager
Intuitive operation thanks to simple, web-based user interface
Download Grenzebach intralogistics documents
The implementation of a warehouse control system is a sensible investment for companies aiming for efficient and optimized warehouse and logistics management. With Grenzebach's WCS, companies can make their warehouse processes more effective and thus increase their competitiveness.
Benefit from intelligent software, contact us now:
Your contact person: Tom O'Donnell
Would you like to find out more about how intelligent software can drive your logistics forward?