Access and rights management with the Security Manager
nzebach Security Manager protects your company against unauthorized access to data and programs. The software enables authorized users to configure cross-system and cross-application access through a central access and rights management system. The security manager is based on the "Identity Server4" framework and offers basic security functions such as OpenID Connect and OAuth 2.0. In addition, it provides central user administration with a configurable roles and rights system, as well as the option of connecting to Active Directory or the Active Directory Federation Service with Single Sign-On.

The intuitive and modern web-based application interface makes the system easy to use and reduces the amount of training required.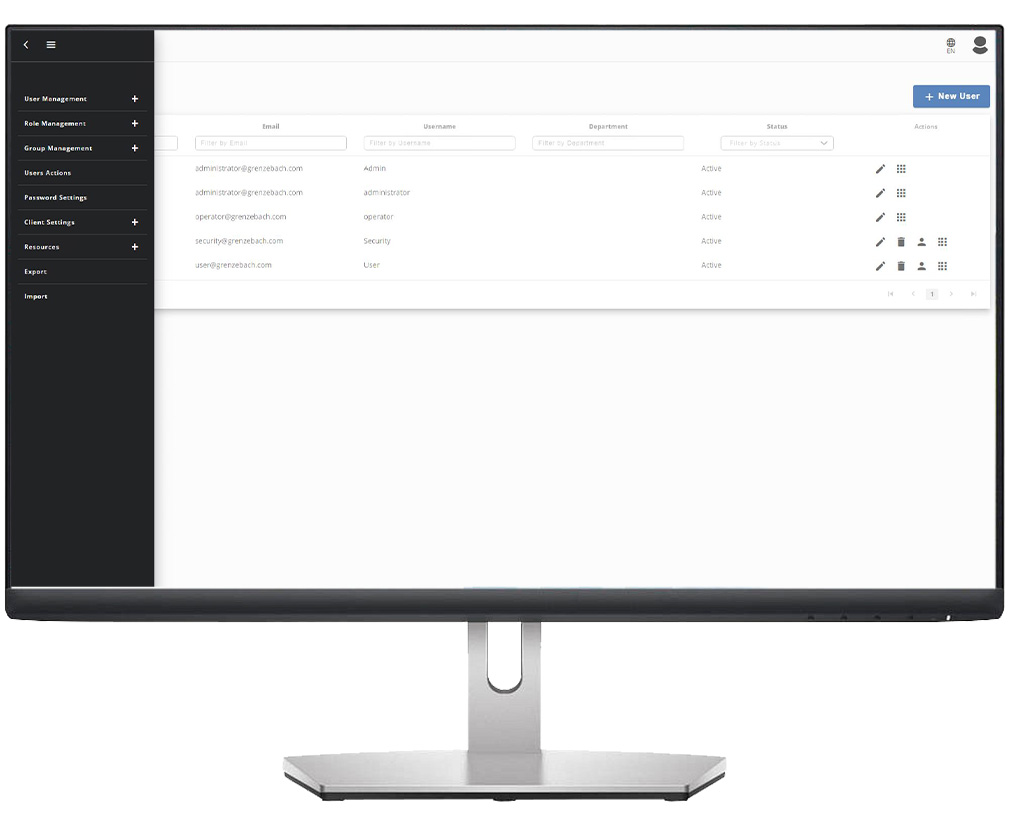 Your advantage
Secure authentication of the user by using the standard protocols OpenID Connect and OAuth 2.0
Decentralization by transferring identities and authentication from client applications to the security manager
Configurable roles and permissions system with unified management of users, roles, and permissions of Grenzebach applications
Intuitive and modern web-based user interface for easy operation of the system and reduction of training efforts
Download Grenzebach intralogistics documents
Thanks to Grenzebach's Security Manager, it is possible to manage access to systems securely and assign them to appropriate users. With the help of the manager, authorized users can make cross-system and cross-application configurations and benefit from security features.
Benefit from intelligent software, contact us now:
Your contact person: Tom O'Donnell
Would you like to find out more about how intelligent software can drive your logistics forward?