The project:
The challenge:
Putting existing buildings in urban areas to their optimal use can be attractive for numerous reasons. Our customer Gilgen Logistics was looking for a solution to organize the routes of consignments between Swiss Post and customs intelligently and efficiently in a listed building with columns, shafts and limited space.
Overcoming challenges together with our customer:
An intralogistics solution for the international letter center in Zurich was created together with Gilgen Logistics from Switzerland, using a newly installed mezzanine.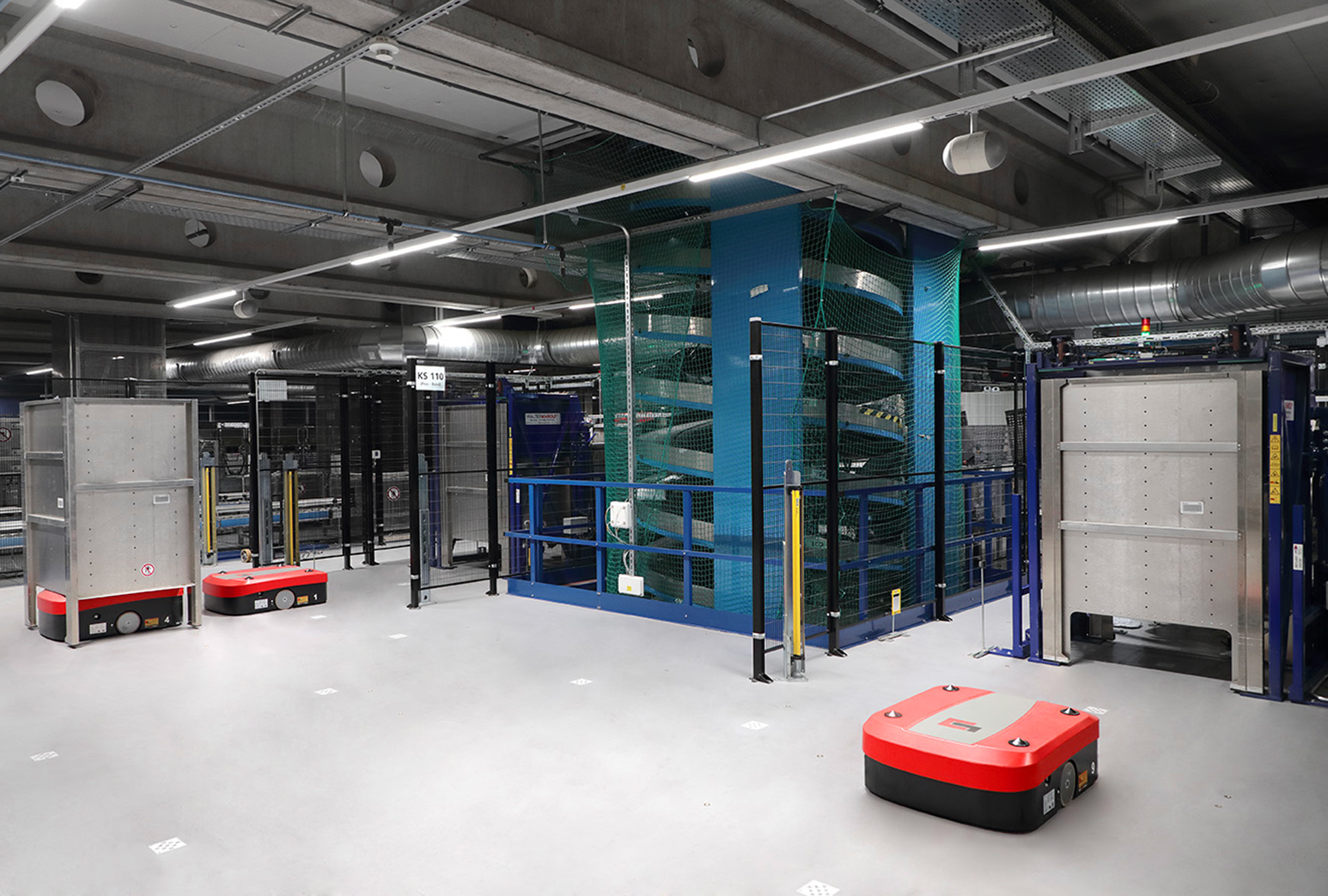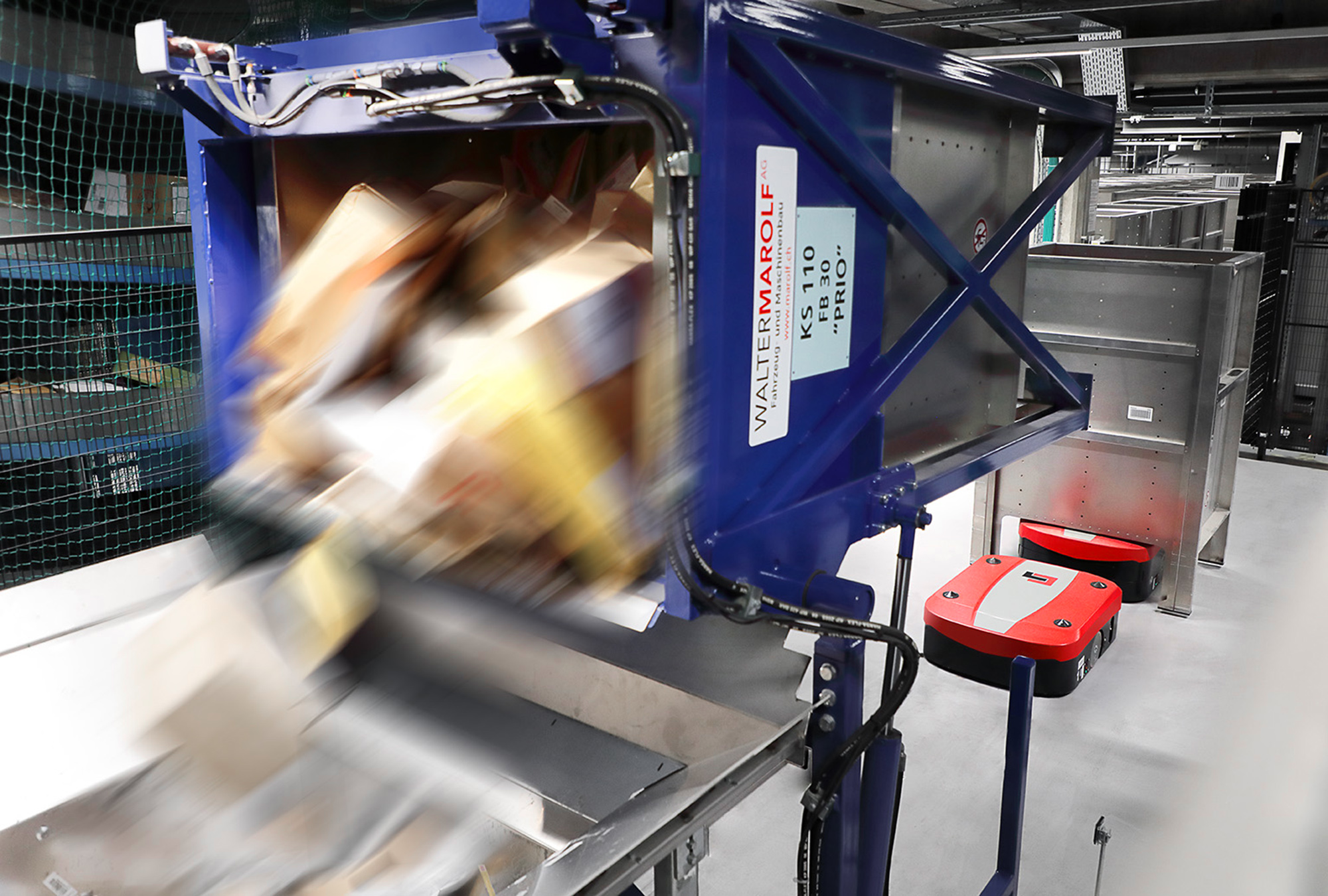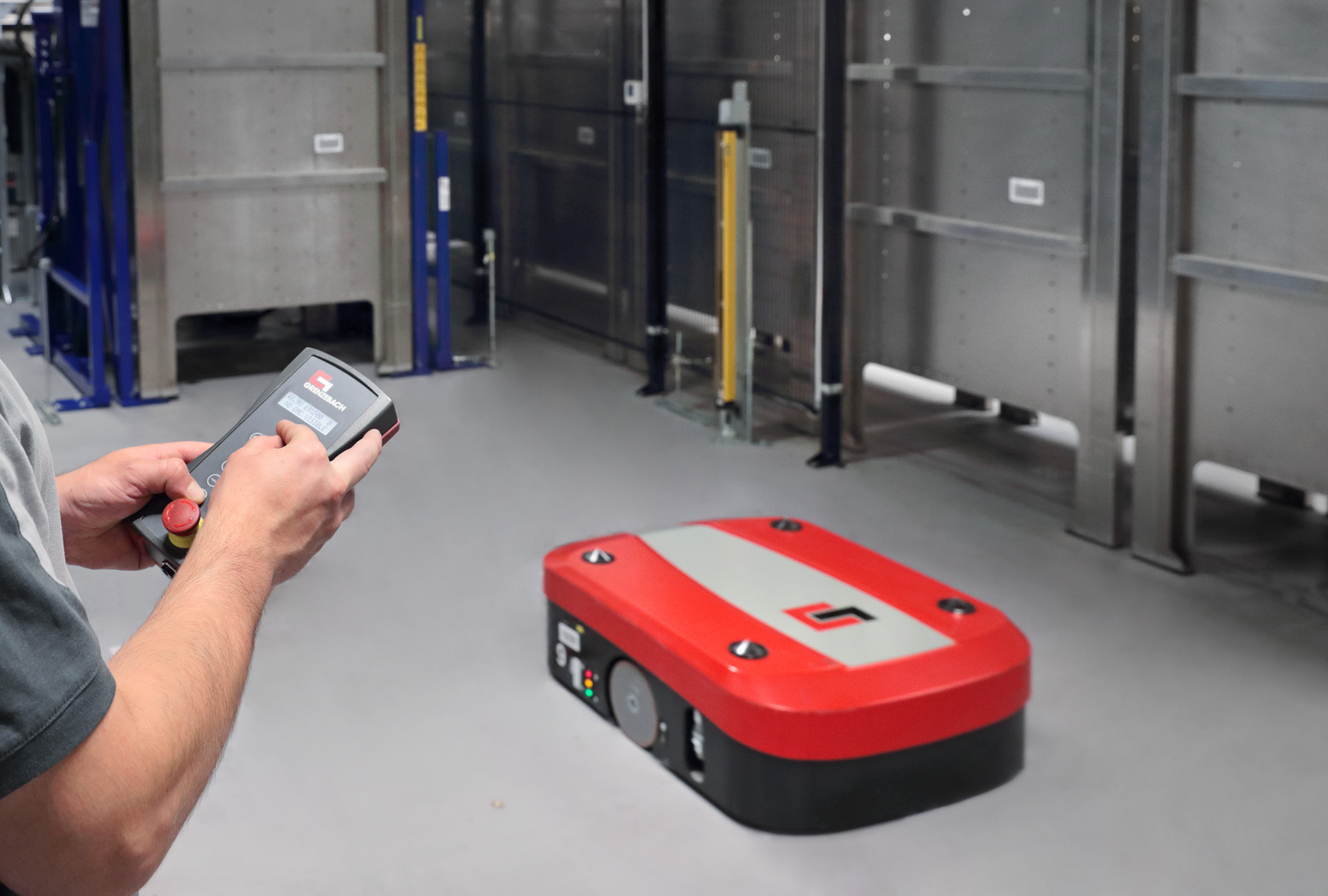 The Grenzebach solution package:
The Grenzebach Fleet Manager (FMS), connected to the customer's warehouse management system
Automated guided vehicles type L600, which interlink the ground floor and mezzanine together with lifting/lowering and tilting stations
Efficient navigation solution with safety radio
Our customer benefited from
Highly efficient overall solution
despite numerous columns and shafts in the listed building
Flexible adjustments
upon additional requests during operation
Smooth integration
of the Grenzebach fleet manager into the existing software ecosystem
Close to the customer
through innovation and efficiency leap in the building in urban location.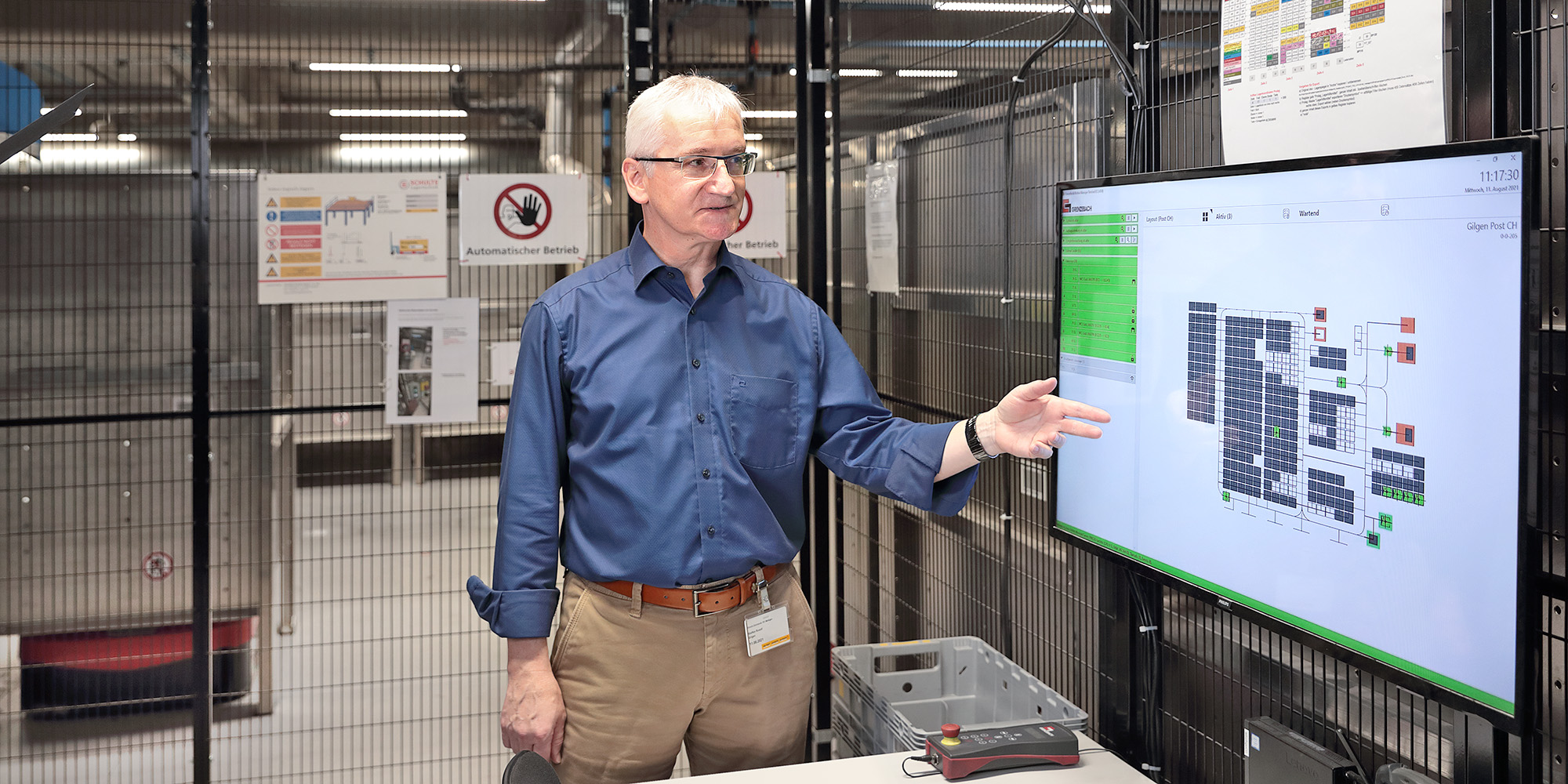 "The logistical use of existing buildings in urban areas already offers many advantages that will only increase in the future. Businesses are increasingly moving closer to their customers to shorten the last mile. This is possible only through intralogistics systems, such as the Swiss Post ones, accomplished by the successful cooperation with Grenzebach. For us, this is a milestone for the future of intralogistics."