What will the future be like? Be a part of it!
Digitalization
Our glass customers' key objectives are to raise product quality, increase output and improve resource efficiency. We're offering glass manufacturers the opportunity to revolutionize their value creation processes. Industry 4.0 creates ecosystems where data-based solutions facilitate glass production in tomorrow's world.
Our technological developments and services are geared to achieving these goals in your company. We exploit the enormous potential of digitalization to boost the quality and efficiency that our equipment and automated processes have already achieved.
Using potential across disciplines
Grenzebach cover most of the disciplines in a float glass system and their merger with CNUD EFCO is a big step to reaping the rewards of Industry 4.0. Today, we can capture data on the majority of steps in the process. Actual use cases, based on the consolidation and analysis of large quantities of data, generate added value for customers and consumers.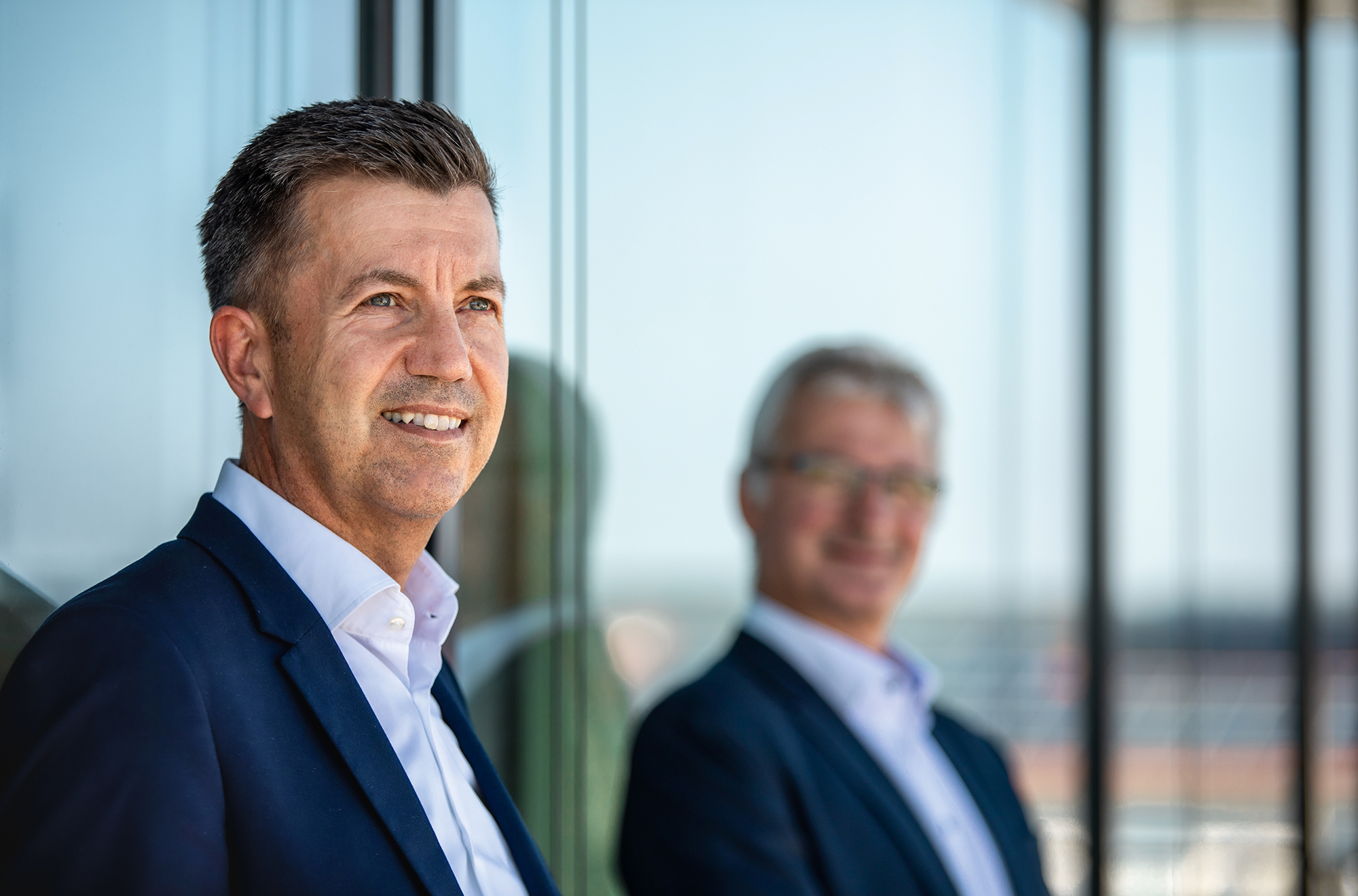 "In the past, each of the phases in a process was treated separately in many cases, but there's significant room for improvement in applying the data across all disciplines. Together with CNUD EFCO we can capture data on the majority of steps in the process."
The IIoT platform SERICY lies at the heart of digital glass production.
SERICY provides data on when, where and to what extent our machinery is required. Intelligent applications transform the raw data into valuable pieces of information, which are fed into the production process, or used for special tasks.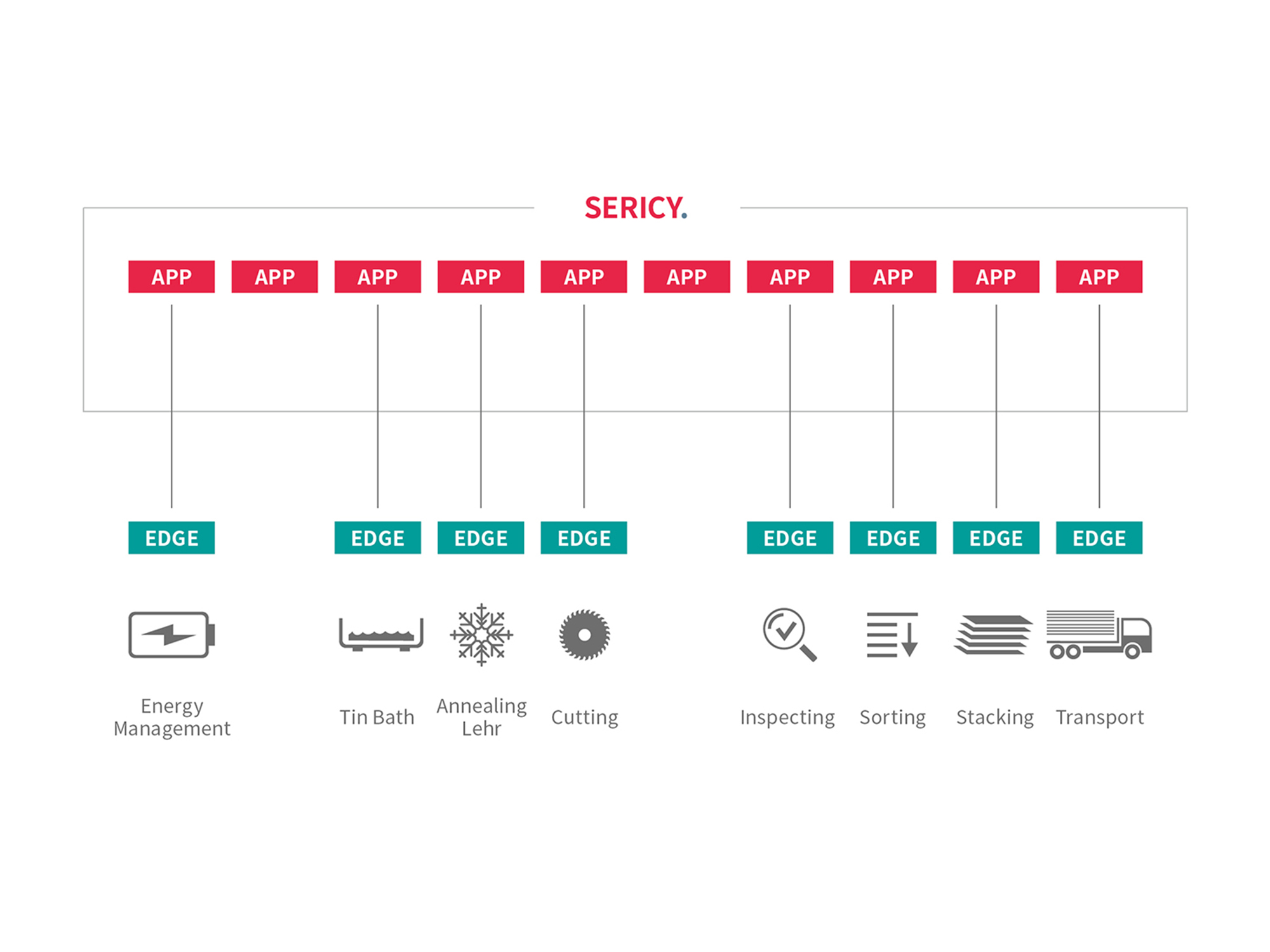 Practical added value
In the field, valuable data are generated, which were previously not made use of and can now be read and processed with our SERICY's platform's Edge device. Edge translates the data so that they can be used by intelligent applications. Interfaces to any subordinate and overarching systems ensure openness, which is a key condition for added value in digitalization.
Our intelligent data handling allows ideal integration from the field all the way to a control system to ERP systems and our own high-level SERICY solutions with machine learning and analytics applications. An example from the real world: A predictive maintenance app tells your team, in plenty of time, when maintenance is required. Your staff are given practical help and our systems raise the availability of your machinery even further.
A data powerhouse
In future, intelligent assistance systems will give recommendations to operatives on action that needs to be taken. Based on the analyzed data, SERICY provides practical information to the head of production on how to change machinery settings to optimize the production process. This converts into even higher quality, more output and less consumption of resources.
Because it's scalable, modular and configurable, SERICY can be customized and you gain a tailor-made digitalization solution.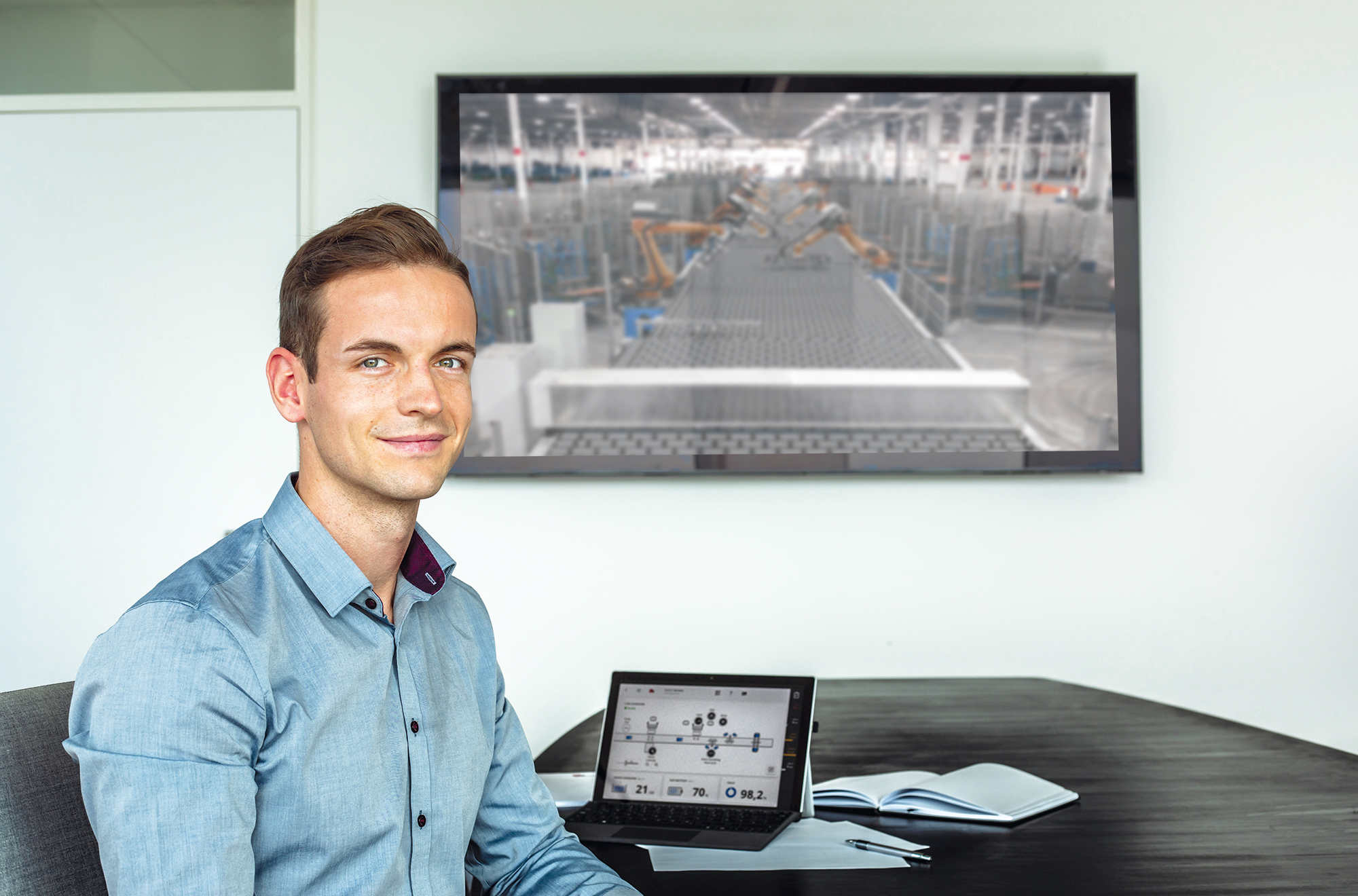 "Digitalization is generating connected ecosystems in glass production from traditional value chains. And this is very exciting. SERICY is the nerve center of an intelligent method that provides data on production and machinery at any time. As a result, digital glass production improves each and every day."
Our operating concept delivers all the information users need:
Product traceability technology is based on a product ID, which incorporates all information such as the format, production date, or production steps. Depending on the application, the physical product is marked with one of the following technologies:
Bar code printing
Laser engraving, with QR codes for example
Labeling with stickers
RFID (Radio Frequency Identification) tagging and contactless, wireless data retrieval
For North America
Your contact person: Ron LaBorde
You would like to know what Grenzebach glass solutions can do for you? Call or write us about your challenge. We look forward to hearing from you!
For all other regions
Your contact person: Markus Gruber
We want you to benefit consistently from technological improvements and modernizations. View us as a sparring partner who offers service that goes that extra mile and ensures added value for your plant.