"Cutting technology lies at the heart of the cold end of a flat glass production line. Combined with the breaking system, the cutting heads, force-regulated controls and an intelligent optimization system form a superbly efficient unit. "
Perfectly combined
Cutting technology equipment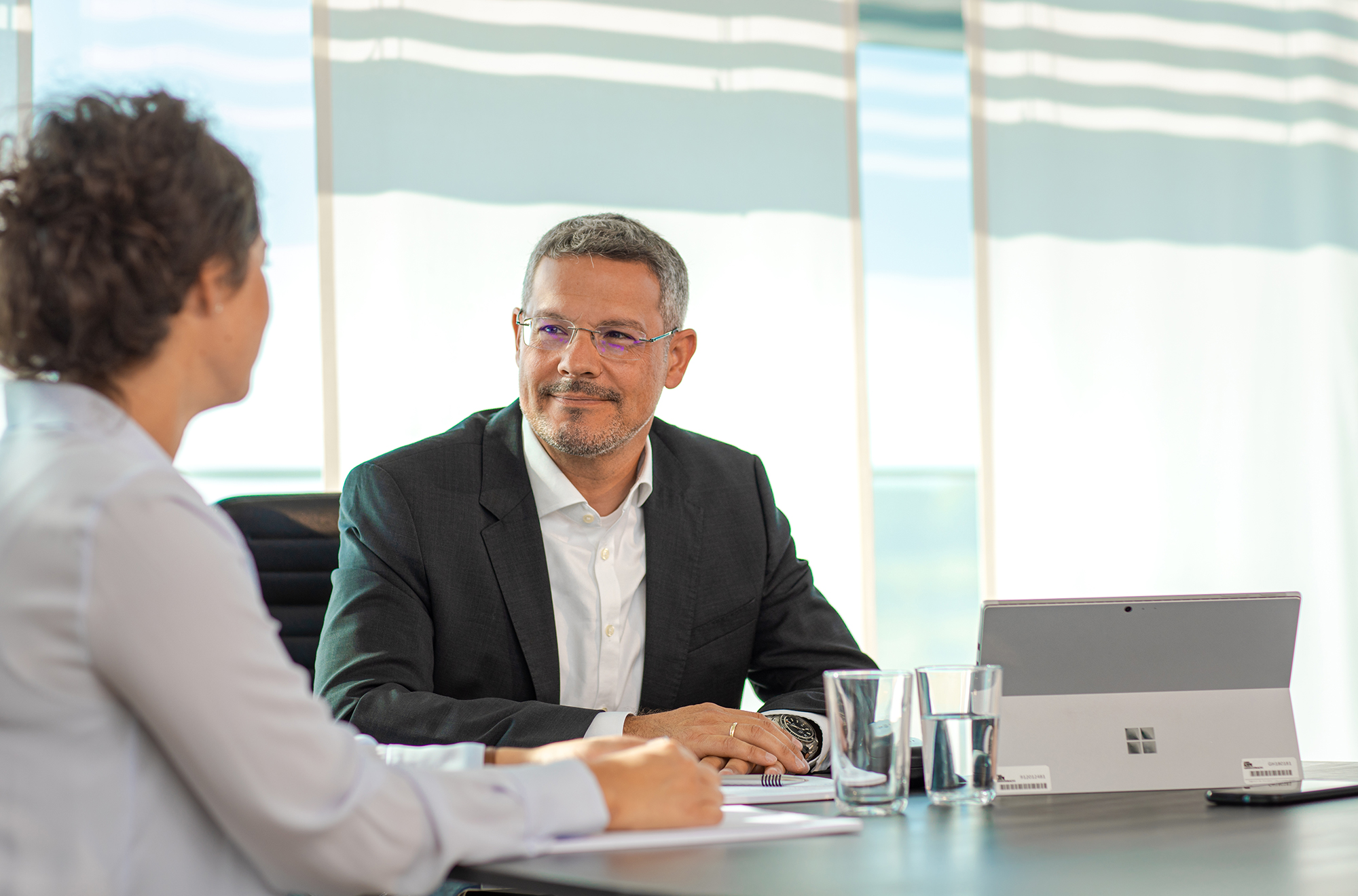 "At the same time, it's up to you whether production is to focus on quality or quantity."
Short cullet plate
Good to know
Defects in the glass ribbon, such as inclusions, bubbles or stones, force glass manufacturers to dispose of the cullet (waste glass) in a cullet bin. Depending on the roller pitch, the shortest cullet plate was 500 mm or 19 11/16 inches long. Thanks to Grenzebach's short cullet plate system, this figure can be cut to 170 mm or 6 11/16 inches. This is possible because the cullet is disposed of directly after the break roller.
Combined with our Float Scan Edge digital camera and look ahead cutting optimization system, we can offer function-rich cutting technology. All in the interests of superior precision, quality and yield.
For North America
Your contact person: Ron LaBorde
You would like to know what Grenzebach glass solutions can do for you? Call or write us about your challenge. We look forward to hearing from you!
For all other regions
Your contact person: Florian Nagler
Collaboration means dialogue. We support you no matter where you are in the world. Contact us. Send us your enquiry.