Automating the in-house parts transport
Grenzebach offers solutions for automated goods transport that intelligently links incoming goods, production, storage, and shipping with the help of automated guided vehicles (AGVs).
Our automation solutions are space-saving, capable of being seamlessly integrated into your existing environments, and flexibly adaptable. With Grenzebach software, you can also digitally integrate the solution and benefit from high reliability, shorter cycle times, and flexibility in critical processes.
Grenzebach's solutions for in-house parts transport include:
Automated guided vehicles for automated goods transport
Software solutions for efficient system control
Goods carriers for easy and flexible accessibility
Peripherals such as loading and transfer stations
König + Neurath: open, customizable intralogistics system that adapts to growth
SUCCESS STORY
The office furniture manufacturer decided to build a high-bay warehouse and within this context had the desire to automate the processes in intralogistics and especially in metal production. König + Neurath was looking for an individual, flexible, customizable system that they could greatly control themselves.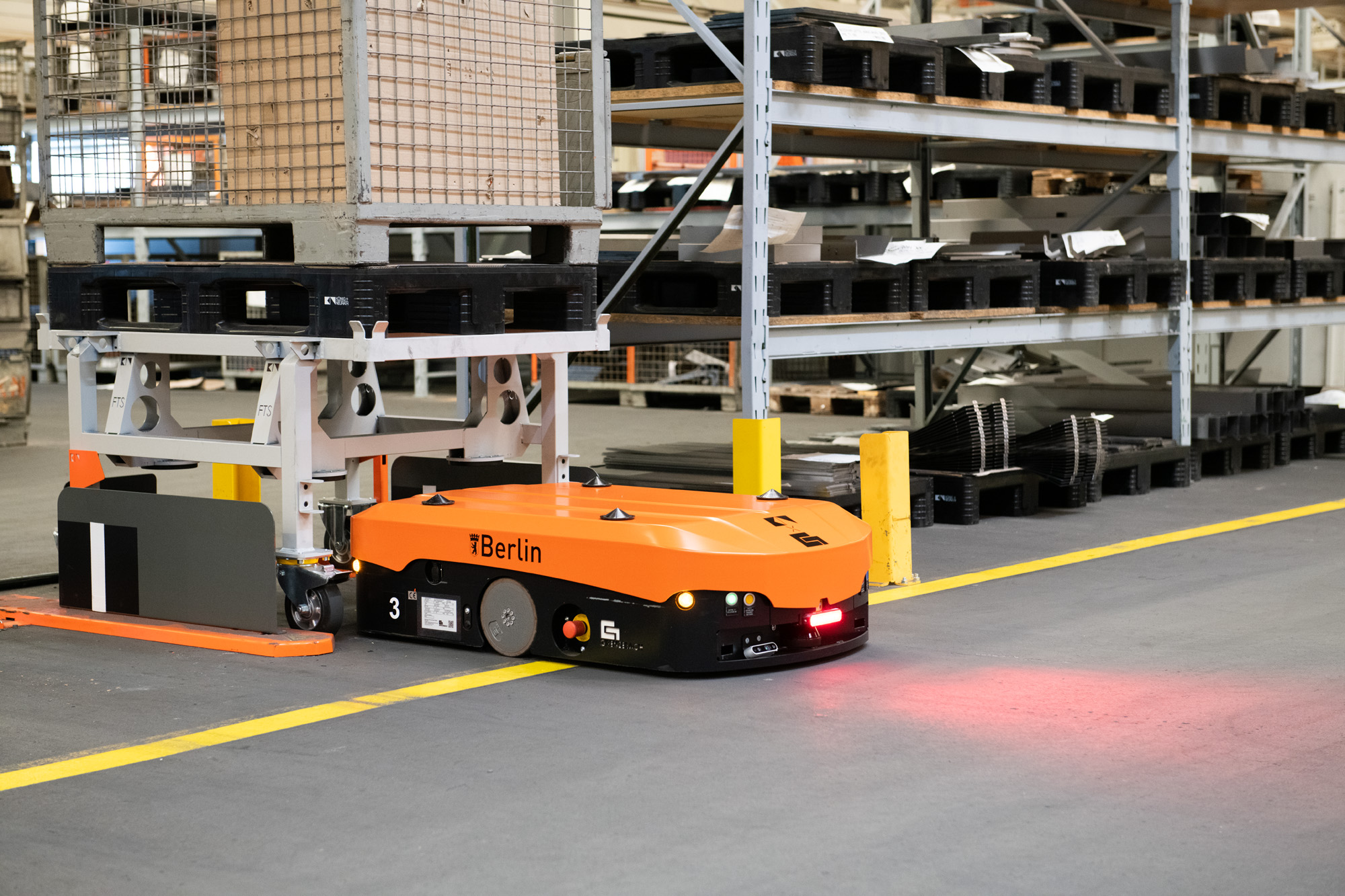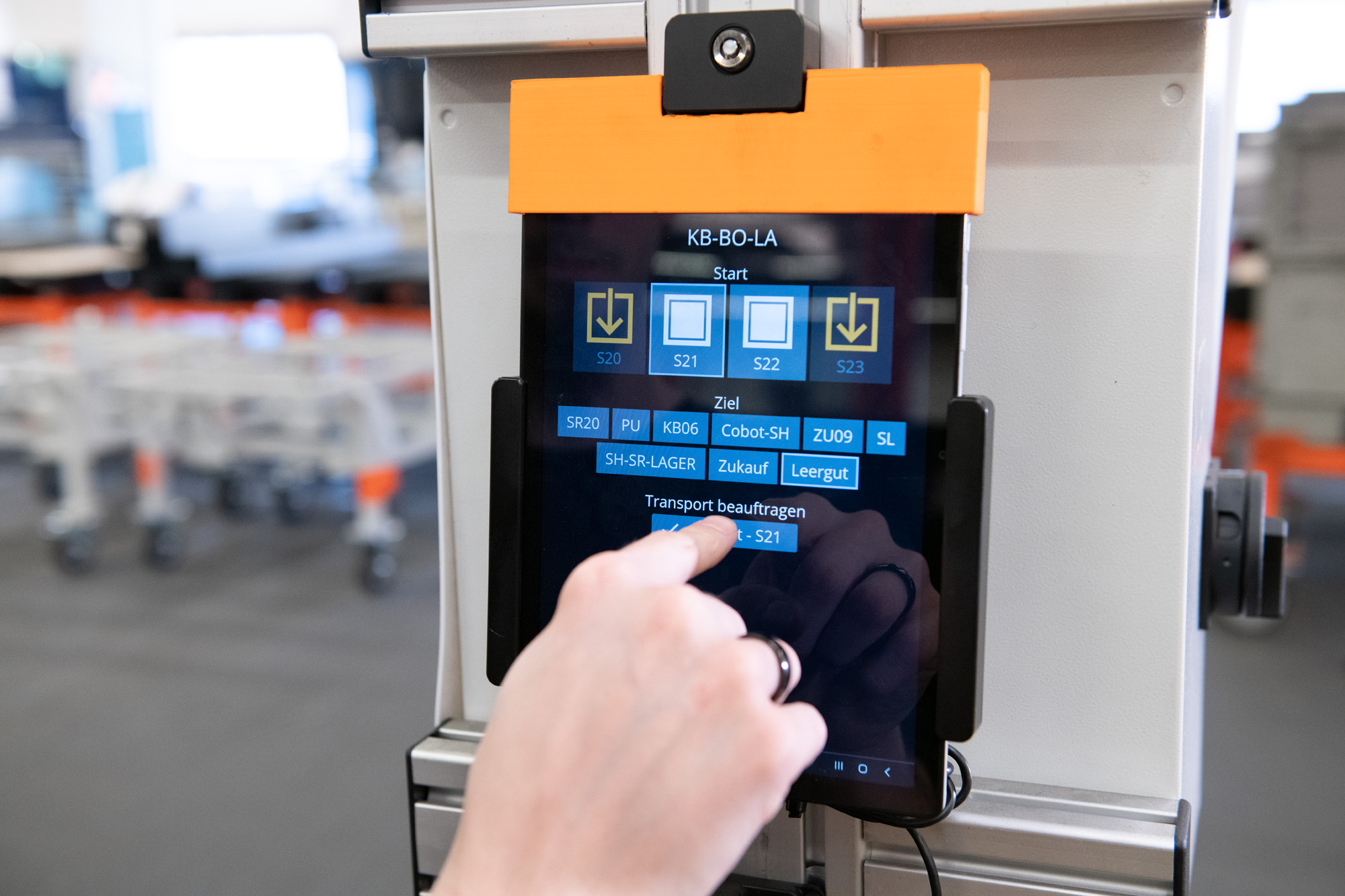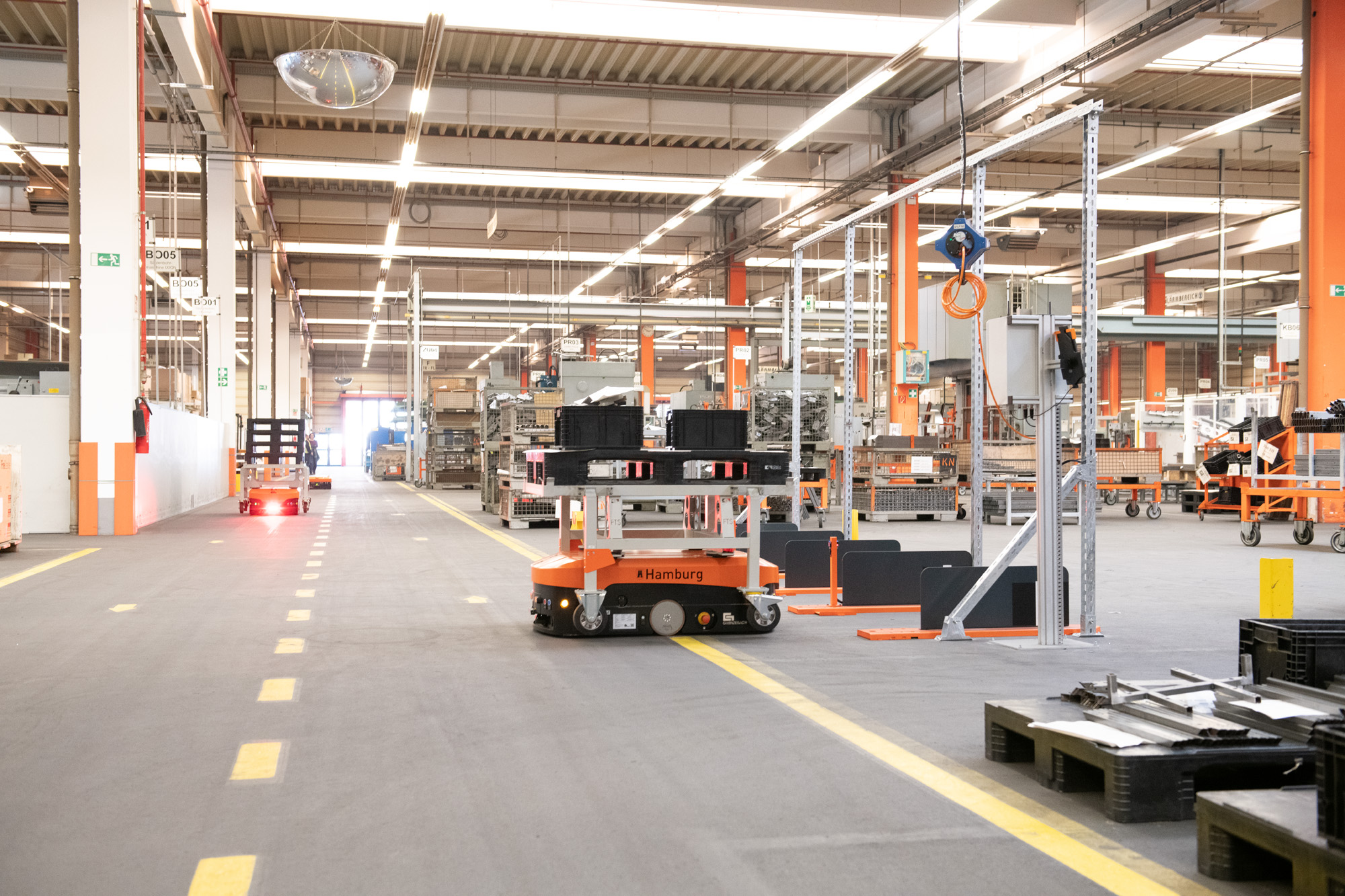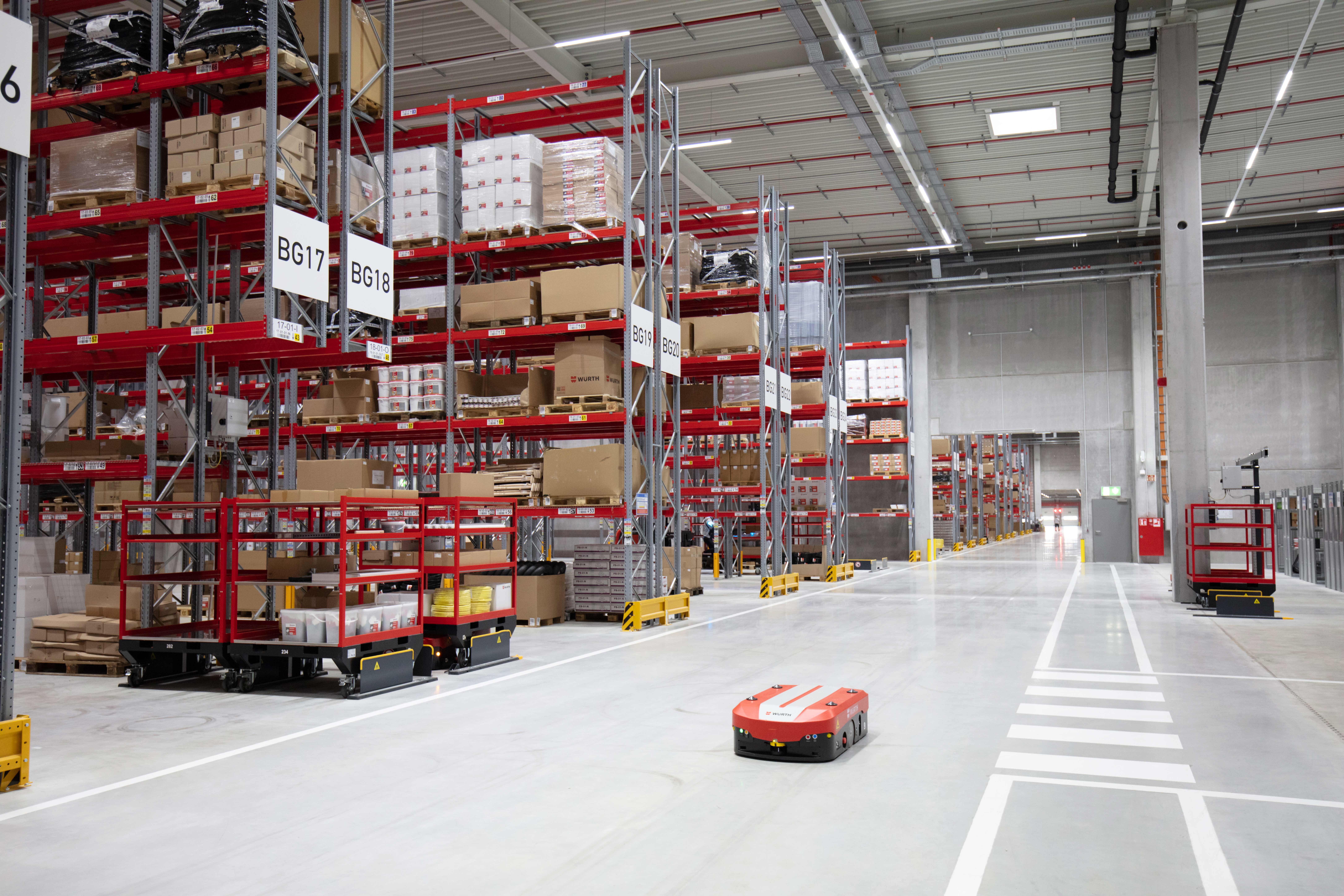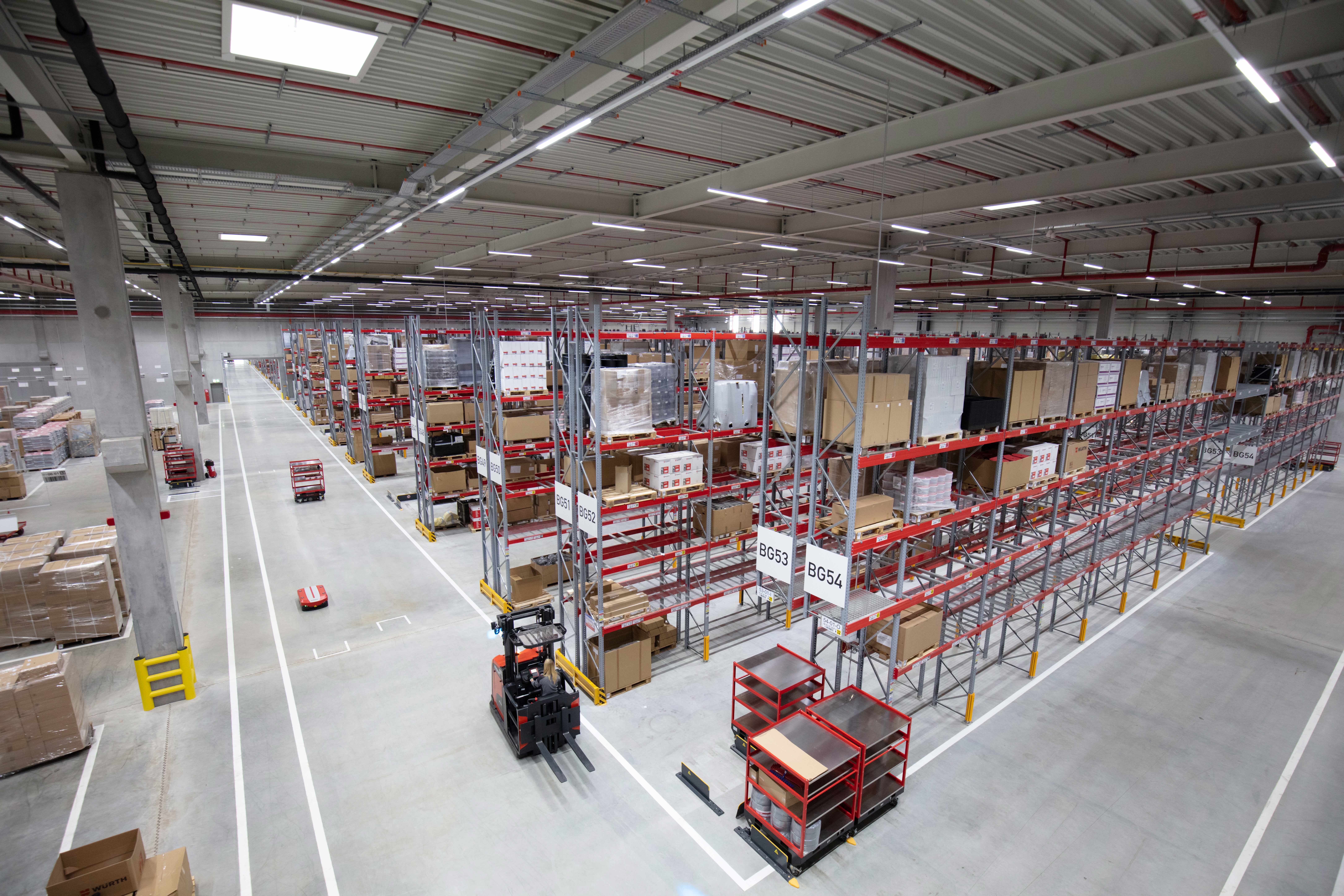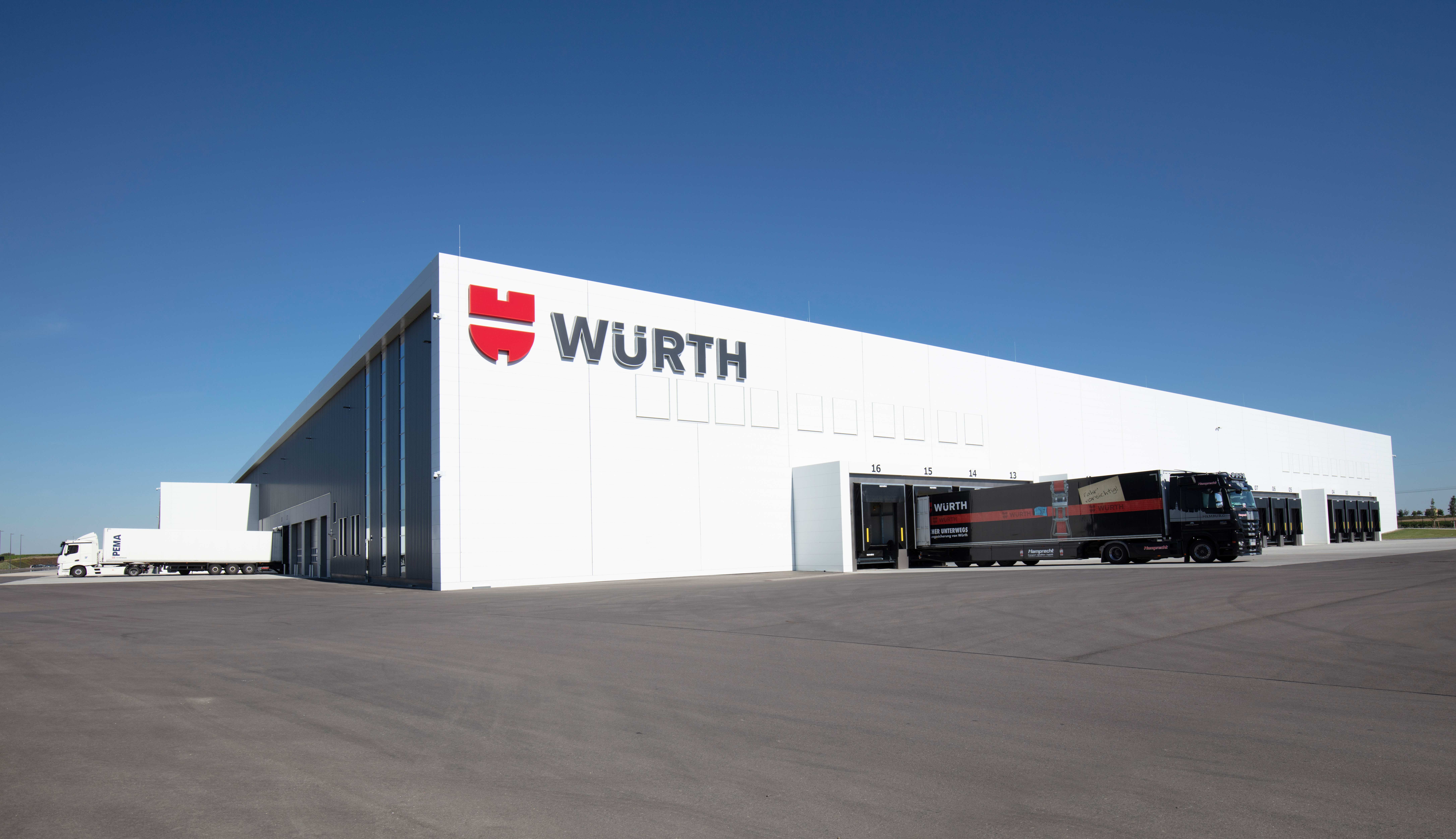 The optimal way of picking Würth goods for Europe
SUCCESS STORY
Goods for Würth subsidiaries and shipments to customers throughout Europe are handled at Würth in Kupferzell. For individual warehouses to be supplied according to their specific requirements, shipments must be picked accordingly. Grenzebach provided Würth in designing and implementing an ideal concept for utilizing the new buildings.
Use your potential and contact us now:
Your contact person: Tom O'Donnell
You would like to find out more about how your company can benefit from driverless transport systems in intralogistics?