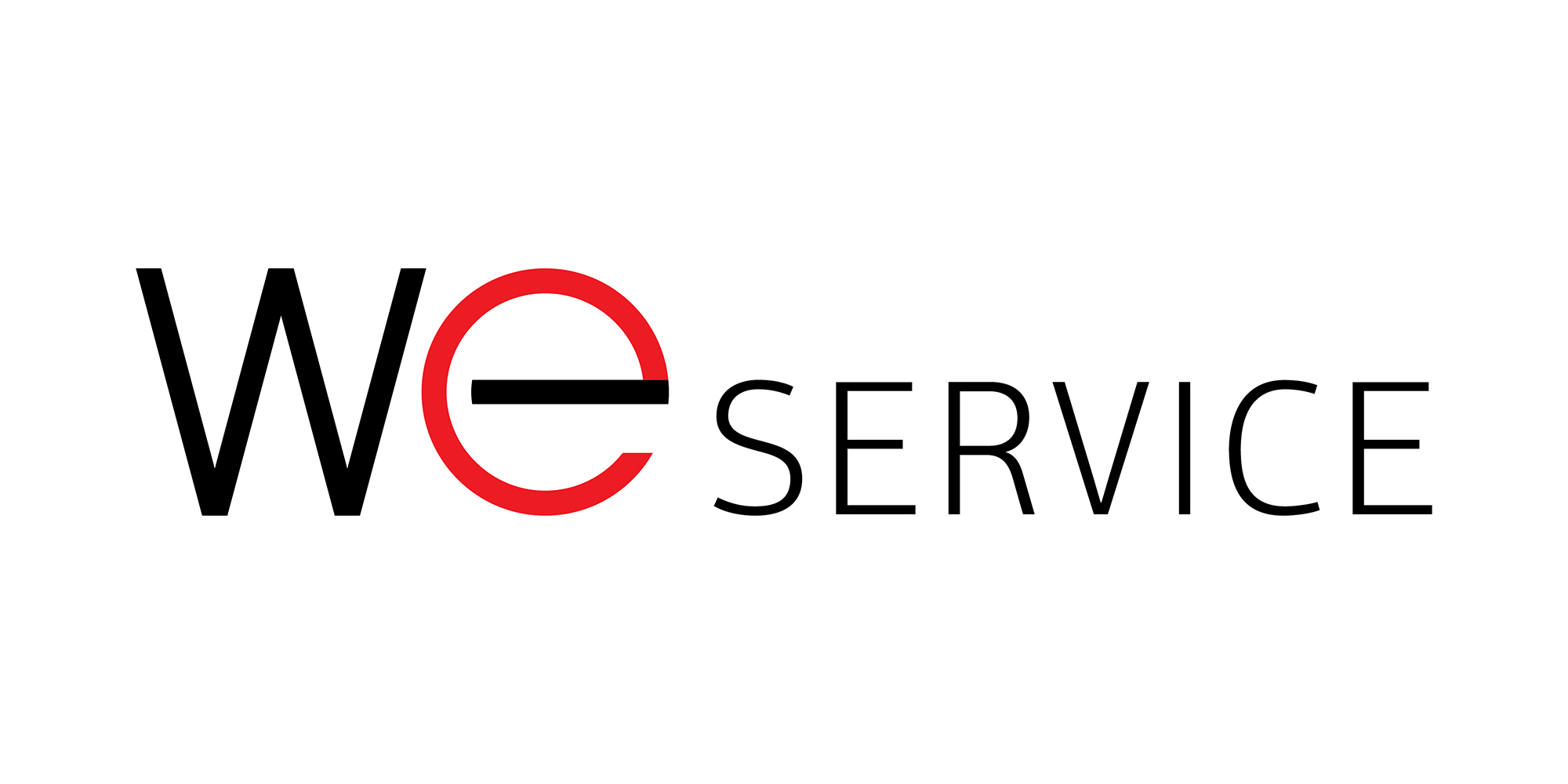 The Grenzebach service promise for the gypsum industry. Trust. Guaranteed.
Grenzebach is the reliable partner during the entire lifecycle of a plant. We live service. Around the clock. Around the world.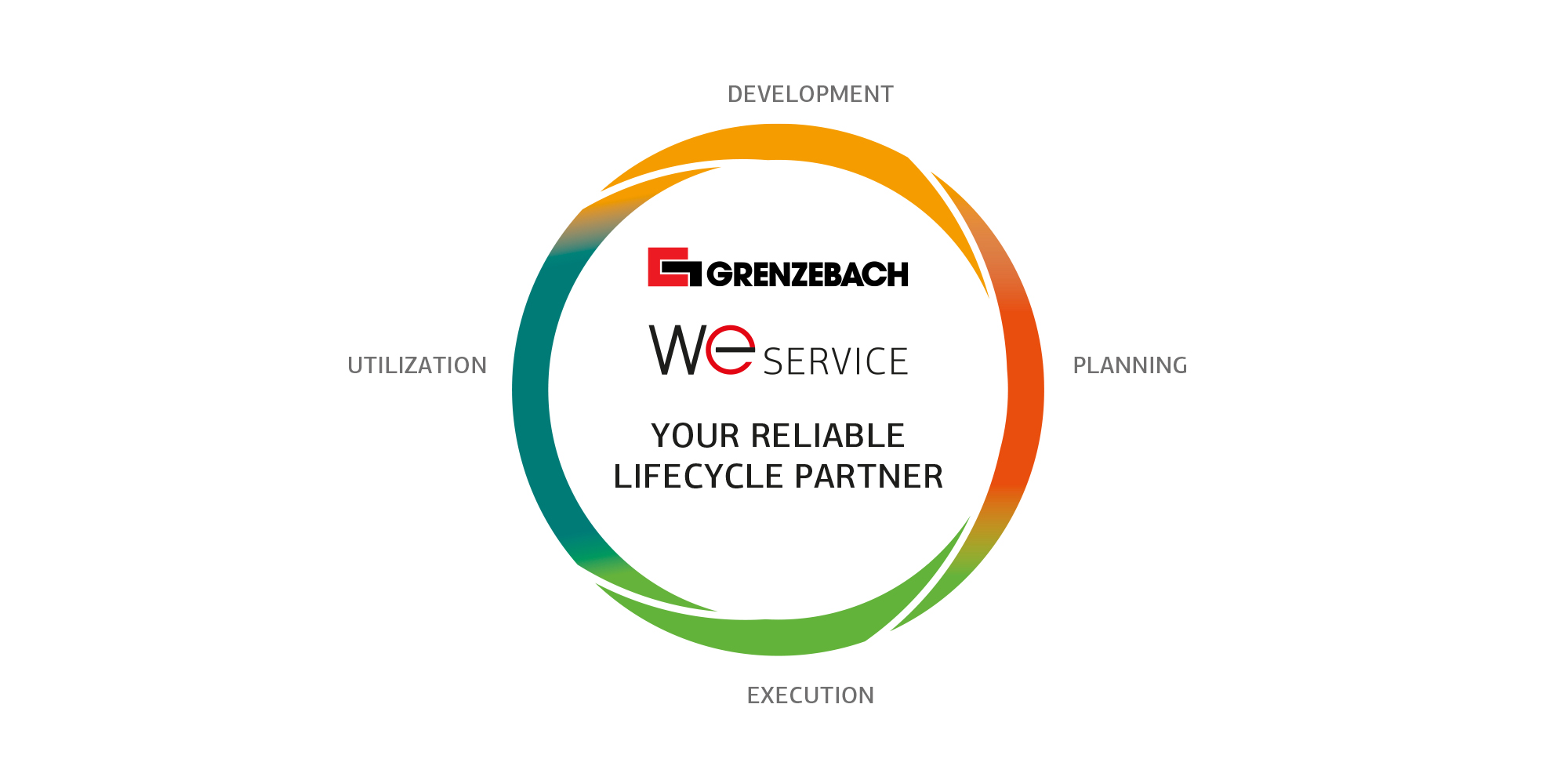 Choosing Grenzebach assures that you will have a trustworthy partner with reliable services during the entire lifecycle of your equipment. Whether you are in the planning, implementation, commissioning or operating stage our experts are always available with proven advice and support. Our service team responds quickly and expertly with tailor-made services and products whenever you need us. During the utilization phase, our after-sales teams support you in maintaining the performance of your plant or in adapting it to new requirements through modernization.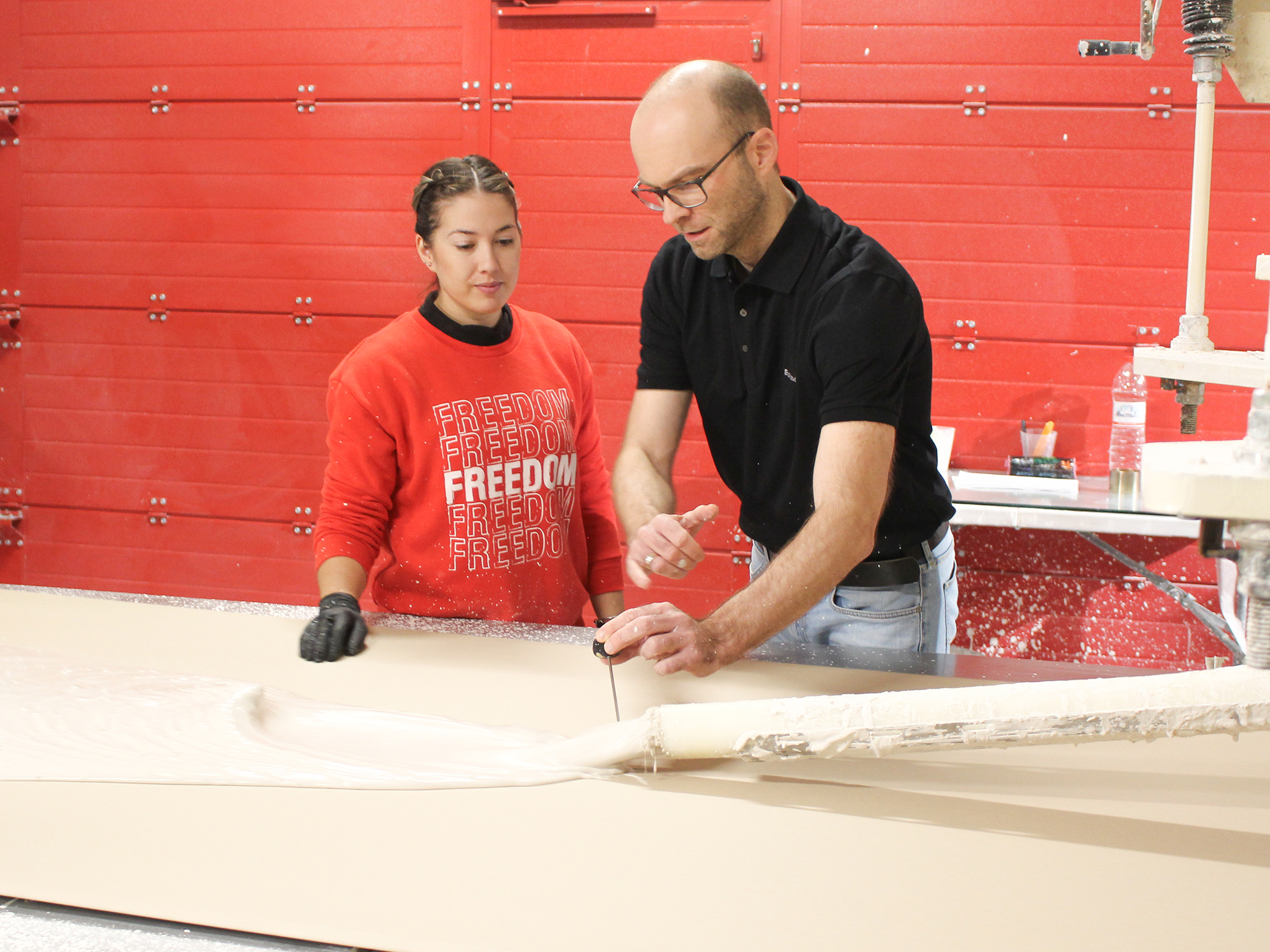 Why you should automate with Grenzebach?
As an independent family-owned company, we offer you direct access to your contact person.
With around 650 engineers, we have great innovative power and offer rapid prototype production.
Our experience with numerous well-known customers from all over the world helps us find the perfect solution for you.
Thanks to our production and service locations in three time zones, we are available worldwide to provide our customers with global expert service.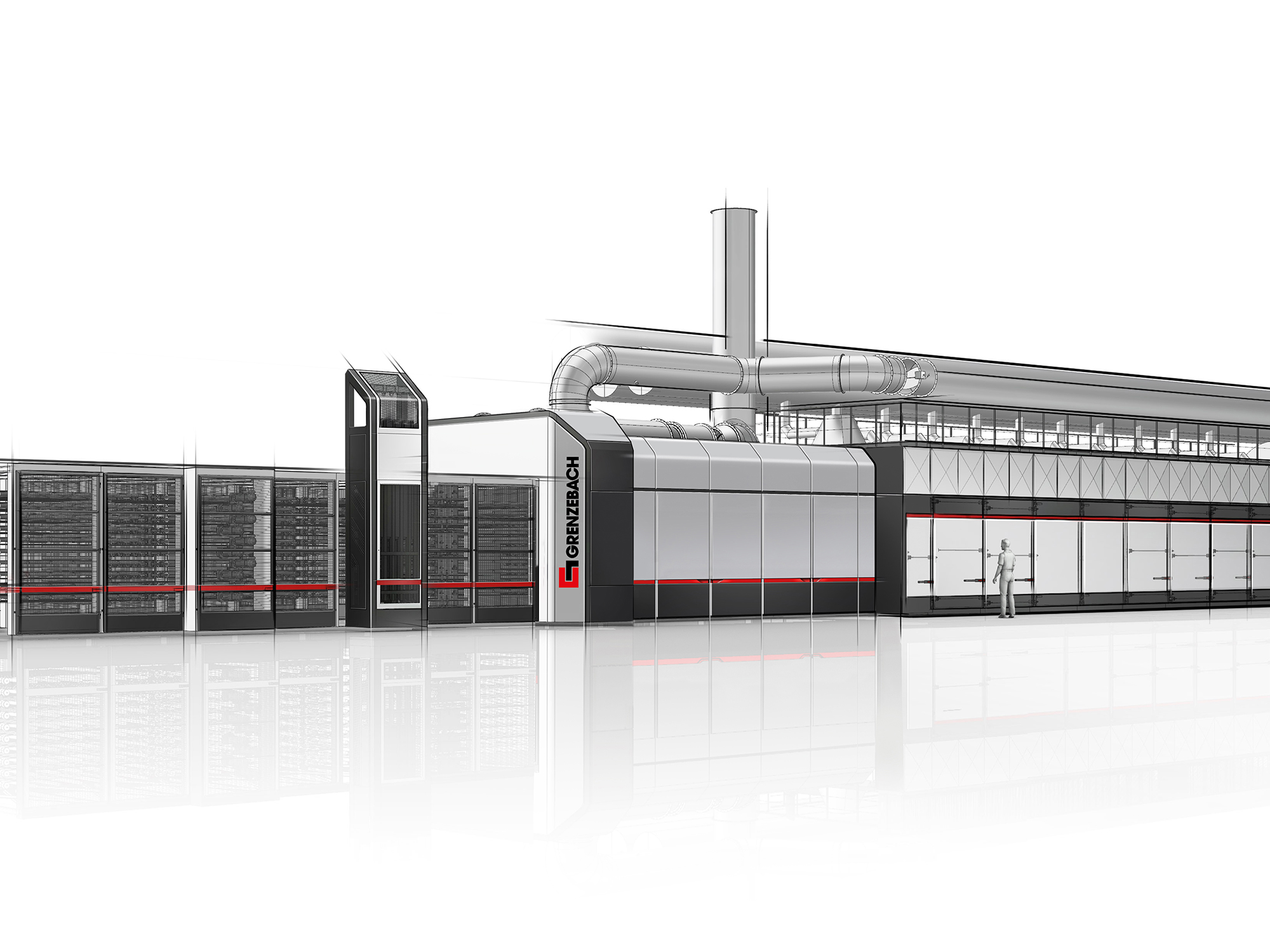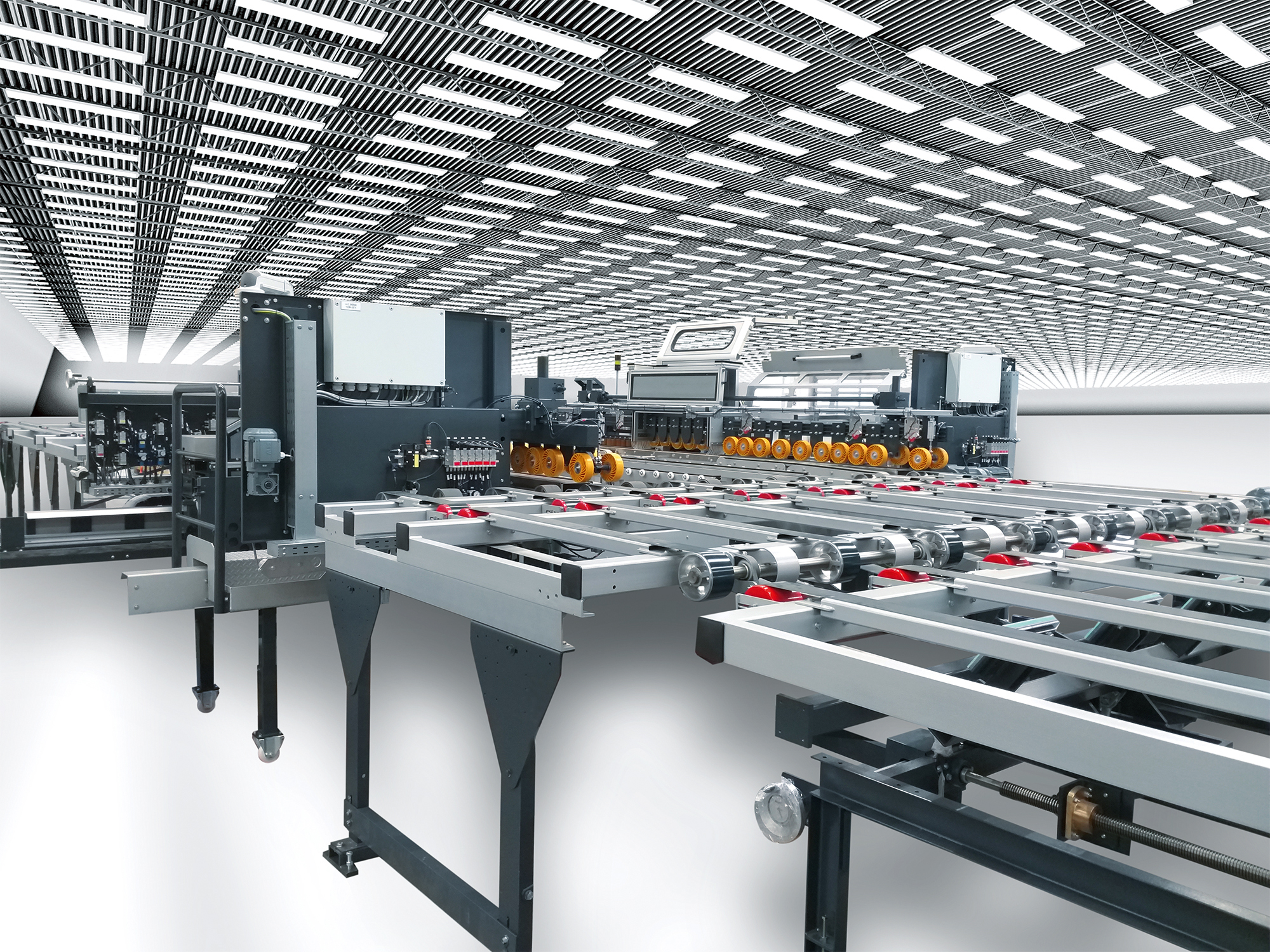 The quality of your products, a long-term secured productivity level and maximum efficiency for your processes are the focus of every action at Grenzebach. Thus, we don't focus strictly on technology but always keep an eye on the big picture. Remaining agile in process technology, reacting flexibly to product changes, maintaining consistent product quality, processing raw materials in the best possible way – our customers face many challenges. With our experience, innovative technology and seasoned specialists, we can respond to all the issues on our customers' minds. We are the partner at your side from formulation development to commissioning and training… and far beyond.
We are at your side during the ...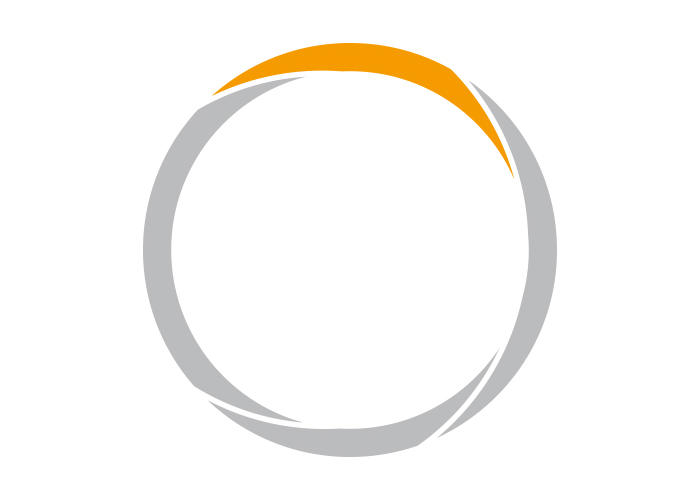 DEVELOPMENT
Grenzebach uses cutting-edge technologies to respond to your requirements in today's or tomorrow's world. During the development phase, we work out technical solutions tailored to your needs and place your raw material, gypsum, at the center of our work. Our aim is to offer you plant technologies that meet the challenges you face in global markets and provide you with maximum customer benefit over their entire lifecycle.
Trust in exclusivity.
Customers' requirements fulfilled
Added value generated
Intuitive usability
Advanced technologies
Durable and future-proof solutions
Maximum benefit to customers
Do you know your raw material down to the last detail?
EXPLOITING THE POTENTIAL OF RAW MATERIALS
No? Then our gypsum specialists will be happy to help, starting with a detailed analysis of the raw material that forms the basic element for your production. Our work therefore always begins with a precise analysis of the calcium sulfate dihydrate value and the associated purity of the gypsum. Because only those who have a thorough knowledge of their raw material can fully exploit the associated potential. Based on our analyses, laying out the technical solutions is only the second step in the process.
Our pilot plant, which simulates a small gypsum plant (400 square meters) with its numerous test apparatuses, enables us to carry out not only well-founded analyses but also practice-oriented tests with the starting material that allow us to check the resulting product quality. Given the specific starting material, we can examine the calcining and setting behavior of your raw material in detail. With this information in hand, we will also be pleased to advise you on your individual product formulation.
Services
Precise analysis of the raw material
Practical tests under real production conditions on calcination and setting behavior
Formulation development for the production of gypsum board, gypsum plaster, and gypsum wall blocks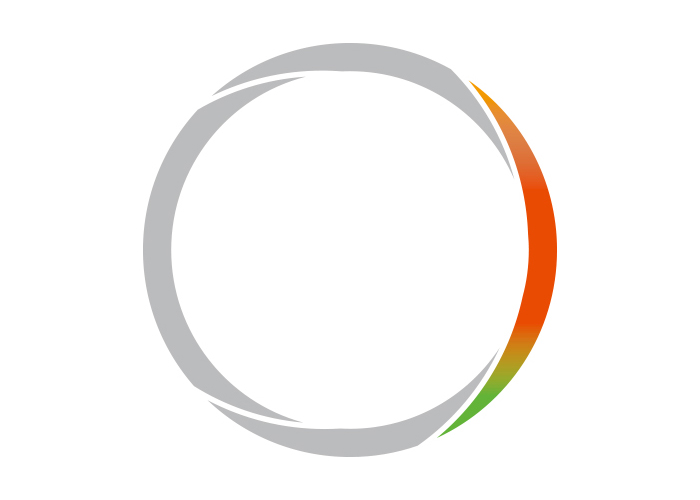 PLANNING
At Grenzebach our aspiration is to comprehensively understand your challenges during project planning to enable us to collectively reach the optimal solution. Our goal is to meet and even exceed your technical as well as commercial expectations. The result is an excellent planning for the realization of your high-tech plant.
Trust in confidence.
Listening – understanding – integrating
Personal contact person
One-stop service
Solution provider
Cost certainty
Customer orientation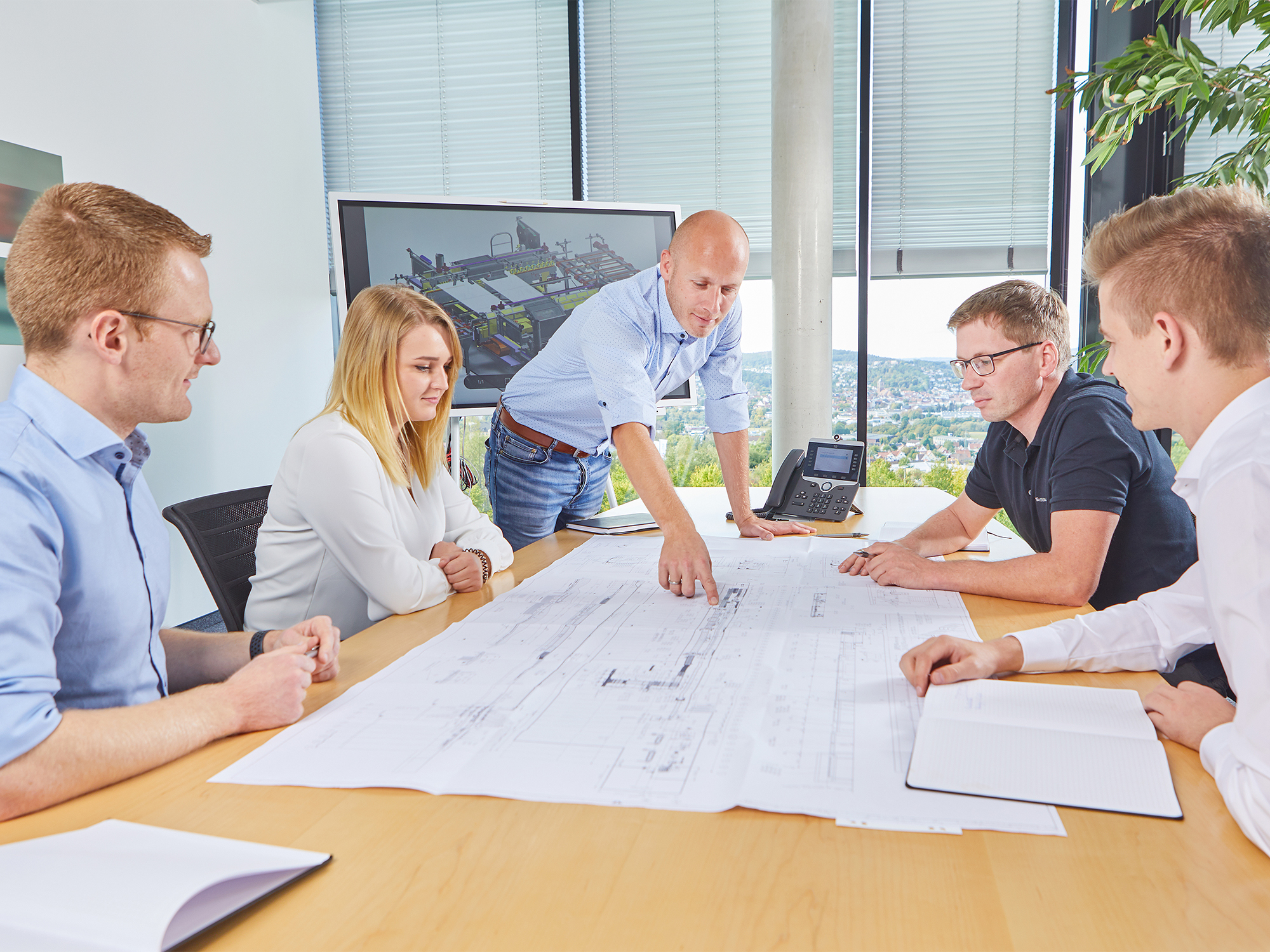 This is how long-term successful production processes are created with Grenzebach
Grenzebach technology solutions are always tailor-made and focused on our customers' product requirements. Our motivated engineering team takes on complex tasks and develops well-thought-out solutions that are sustainable in the long term. Even when this involves the integration of plants and processes into existing building complexes or plant components, we ensure a smooth connection.
To master your challenges and offer maximum customer benefit, our employees look far beyond the project itself during project planning and also support you in planning buildings and developing concepts for energy saving. We have the latest 3D surveying and simulation technology at our disposal, which enables an accurate assessment of existing premises and simulates the finished system in the existing space. As a result, your system becomes tangible as early as in the planning stage.
Services
3D scanning of buildings
Building planning
Planning of the complete infrastructure
Concepts for energy saving
3D models
Virtual plant simulation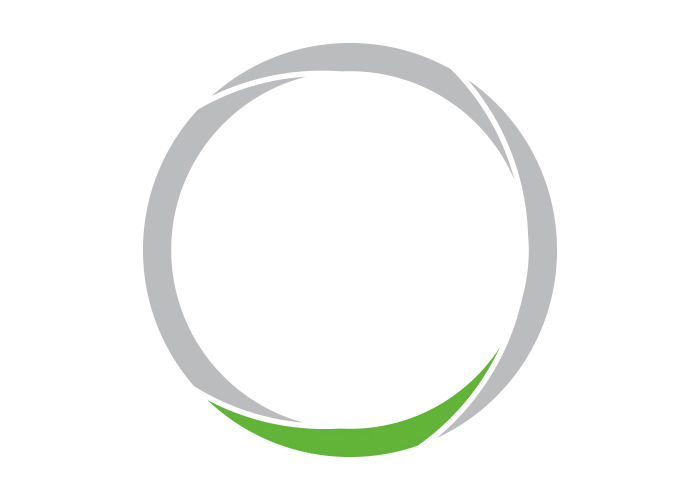 EXECUTION
Our joint goal is to meet the agreed production launch date. Our skilled project management team ensures your plant operates at the quality and performance level specified, on time and on budget. We can adapt to any challenges and requirements presented to us.
Trust in our experience.
Guaranteed production launch
Professional project management
On time and on budget
Professional training sessions
Performance
Seamless handling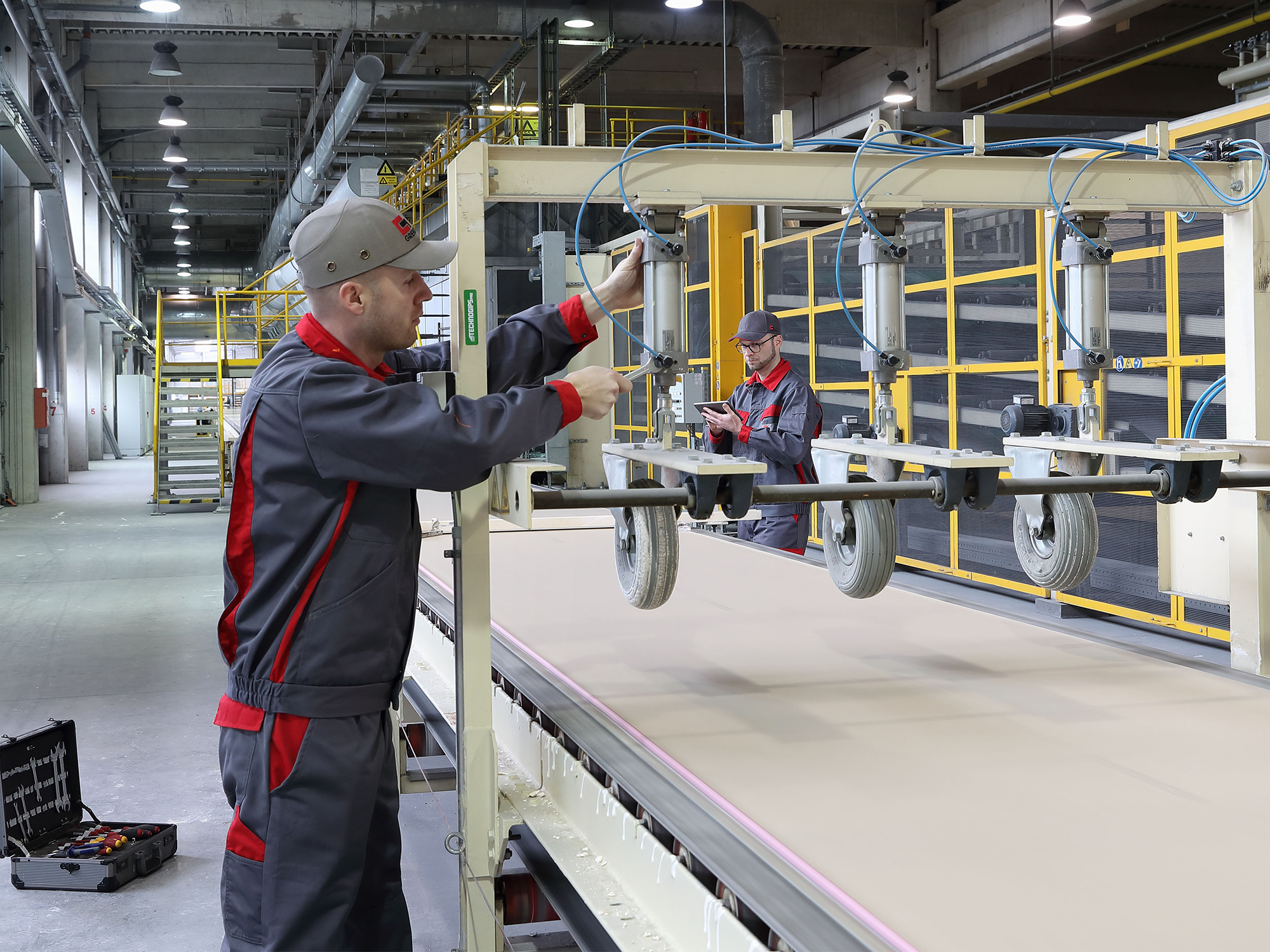 Turning a good plan into reality with confidence and routine
Good planning lays the foundations for implementation. Our promise of service and partnership extends throughout the entire implementation phase of your project. Experienced employees work closely with you and our project management keeps an eye on all processes at all times. We guarantee smooth commissioning and the agreed-upon start of production – we'll shake hands on it! Routine, flexibility, and commitment enable us to respond to changing requirements and challenges.
Services
Own manufacturing
Commissioning by experts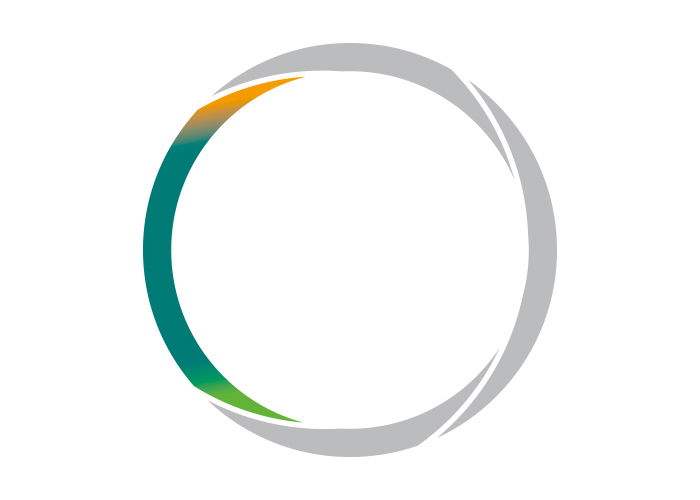 UTILIZATION
We provide professional support and future-proof development of your plant during its entire lifecycle. This translates into less downtime, maintenance that can be scheduled and therefore, lower costs. Your dedicated and experienced service manager is on hand to provide support, so you benefit from your investment to the max. As a result, you're ready for any new market requirements or modernizations if products are discontinued.
Trust in reliability.
Peak plant availability and efficiency
Remote technical support 24/7
Guaranteed supply of spare parts
Innovative upgrades
On-site support
Our service manager - your personal contact
After-sales-support
Our evolving partnership can continue even after commissioning. Grenzebach service specialists are very familiar with the design and special features of your plant and can help you quickly in case of problems and malfunctions during daily operation. In addition, our service managers also consider the modernization of your plant and discuss possible retrofits with you to secure your plant's performance in the long term. We want your investment to be consistently profitable and are at your side with advice and support throughout the entire lifecycle of your gypsum plant.
Services
Worldwide spare parts supply
Sensible upgrades
Modernizations
24/7 customer support
More security through service contracts
FOR NORTH AMERICA
Your contact person: Karl H. Aicher
Nothing beats personal and direct contact. Our gypsum specialists will be happy to answer your questions on all service topics.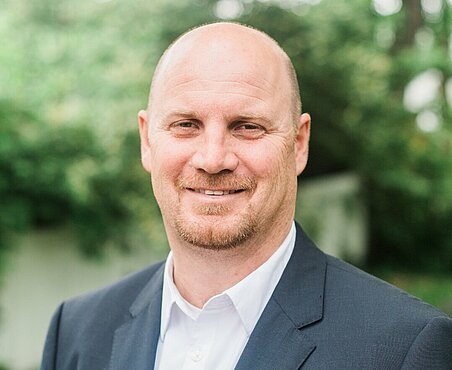 FOR ALL OTHER REGIONS
Your contact person: Kai Hofmann
Nothing beats personal and direct contact. Our gypsum specialists will be happy to answer your questions on all service topics.