A transparent value chain
Our Vision:
Every day, valuable data are generated along your value chain, which, until now, had no impact on the work you do. But these data have exceptional potential to improve the quality and efficiency of your production processes and allow you to save resources.
Our long-term goal is to make capturing and analyzing your process data easier. We'd like to obtain data that allow you to continue to exploit your production potential. By intelligently linking systems, we want to make your value chain more transparent.
Using digital potentials already today
Using apps has become part of our daily routines, so why not use them in production processes as well? With our smart apps we want to offer you simple, user-friendly digital solutions that provide your production operators with relevant data and information whenever and wherever necessary. Instead of recording data manually on paper, you can capture data digitally already today with these apps. That eliminates errors in data entry or copying. Correct data are available instantly for evaluation and analysis. Necessary action can be taken without delay. That makes production more efficient. Smart apps enable your users to be more mobile and flexible and benefit from more efficient processes.
Our smart apps with digital added value
Start your digital transformation step by step with our portfolio of individual ready-to-use apps from our SERICY IIoT platform. Combine our modules according to your needs and preferences and digitize your value chain yourself. Our system is scalable and modular, allowing you to always stay flexible and open for extensions with new apps and microservices.
App Recorder
Recorder is a multifunctional data capture tool. With customized input masks you can define yourself where and how in your value chain the app Recorder shall be used. That makes Recorder suitable for use almost everywhere:
Possible fields of application:
Incoming goods/Outgoing goods
Slurry testing at the mixer
Sample board measurement at the knife
Evaluation of cut edges at the bundler
Board dimension checks on the stacking table
Benefits:
Individually defined data fields
File uploads (pictures etc.)
Direct, automatic evaluation in accordance with criteria defined by yourself
Digital data capture instead of manual recording on paper
Fewer potential sources of error in data capture
Fast data exchange
App Mobile Documentation
The app Mobile Documentation provides you with all data when and where you need it. A QR code on the machine gives you direct access to all data relating to it. That saves you valuable time. You can also add and synchronize details, such as notes and comments.
Benefits:
Eco-friendly – no paper
User-friendly – quick access to necessary information
Device-independent – works with any mobile device
Digital spare parts catalogue
With our digital spare parts catalogue you can find your spare parts even faster. The clear catalogue structure and available 3D and 2D drawings help you to quickly and precisely identify components and spare parts. Via the shopping cart function you can select the required parts and send your request to our Service team right away.
Benefits:
Easy parts identification with 3D / 2D drawings
Available around the clock, independent of office hours
Streamlined ordering processes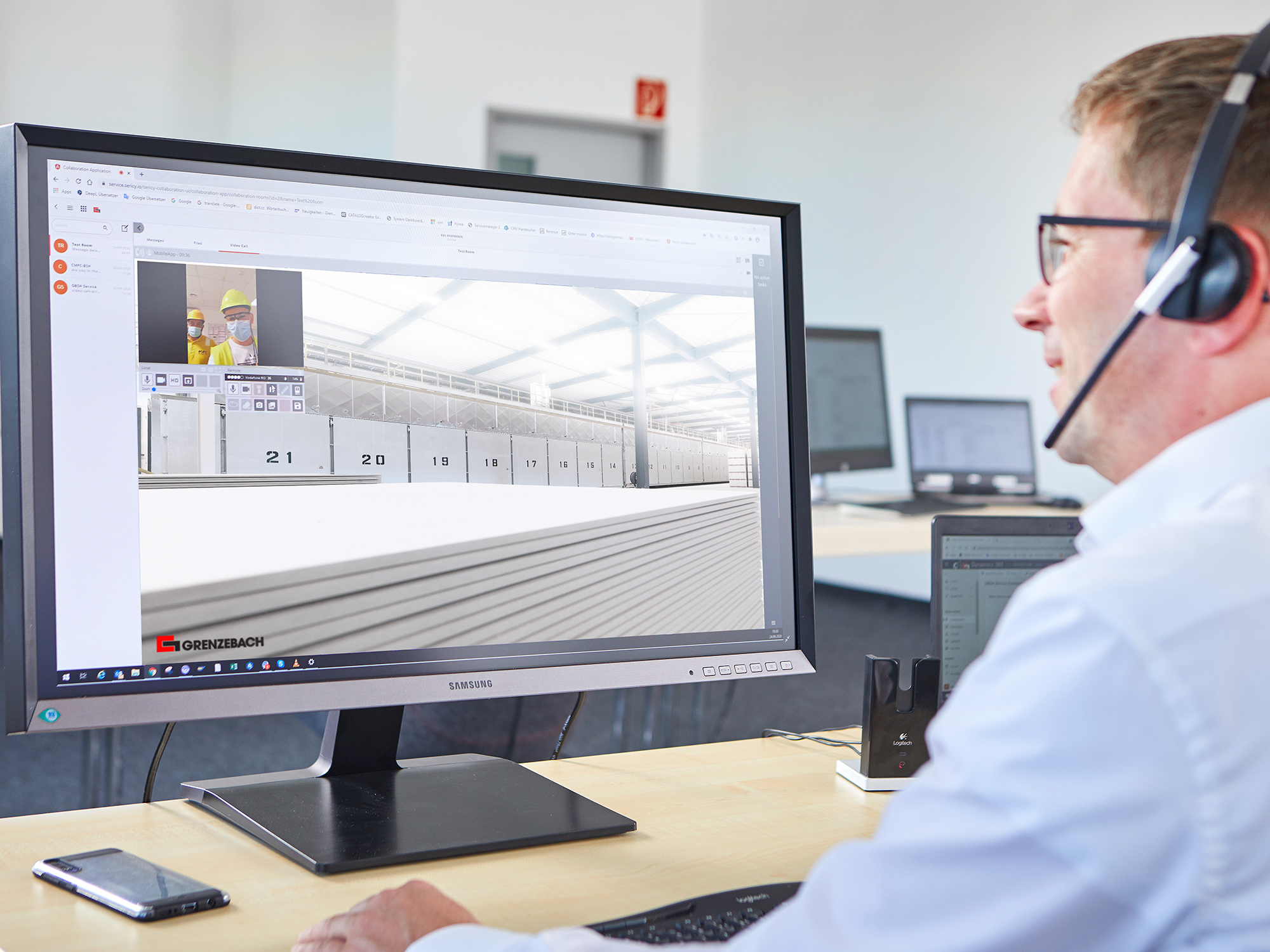 App Collaboration
Via our new app Collaboration we can assist you no matter where and when you need us, and we can take a direct look at your installation together with you via a live video chat. Our experts can guide you audiovisually through troubleshooting processes and provide graphical annotations to find solutions to existing issues. Get virtual access to our expert know-how when you need it.
Benefits:
Faster troubleshooting through precise diagnostics
Real-time exchange of information
Device-independent
No need to install software on the mobile device
More efficient service processes – link-up with "digital" know-how
FOR NORTH AMERICA
Your contact person: Karl H. Aicher
Shape the digital transformation phase together with us and make your needs and requirements part of our development activities. Contact us!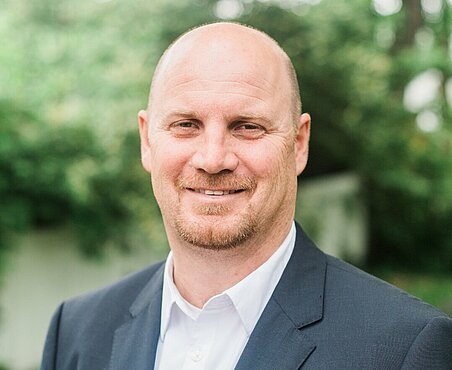 For all other regions
Your contact person: Dennis Schattauer
Shape the digital transformation phase together with us and make your needs and requirements part of our development activities. Contact us!