Over 40 lines for the energy transition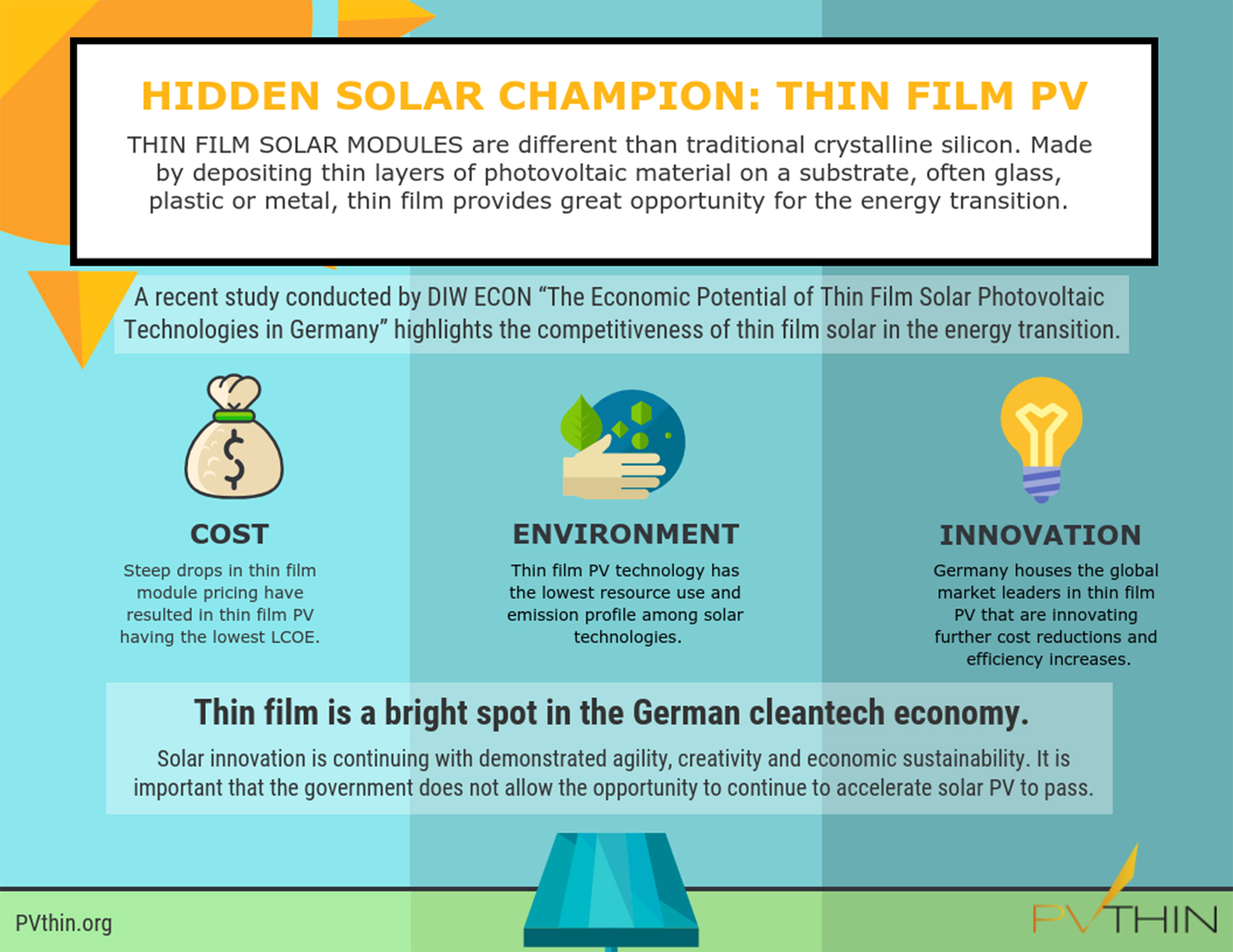 For a successful energy transition, solar power must be used more efficiently all over the world. Grenzebach uses its competences as a manufacturer of production equipment for photovoltaic technologies to support climate protection. A recent study by DIW Econ, subsidiary of the German Institute for Economy (DIW), emphasizes "the economic potential of thin film photovoltaic technologies in Germany". Egbert Wenninger, Senior VP Business Unit Glass at Grenzebach says: "Ecology and economy go hand in hand. We have the technologies and the economic power to mainly produce energy supply from green sources". The Fraunhofer ISE estimates according to the DIW Econ study a world-wide increase of 5,200 GW cumulatively installed PV performance by 2035. Germany wants to increase the share of renewable energies for gross power consumption by 65% - and that by 2030. In order to achieve this goal, according to the Think Tank Agora Energiewende, an annual PV increase of 5 GW will be necessary between 2020 and 2030. The DIW Econ study further states: "This growth path along with an assumed investment cost of 1 billion Euros/GW implies an estimated yearly economic potential of thin film PV in Germany of 5 billion Euros". Due to a reduction in module prices, DIW Econ attributes high economic competitiveness to the thin film technology; furthermore, it shows a high innovation potential; material and resource efficient manufacturing will also result in a small ecological foot print.
Large portfolio for thin film PV production technology
Another aspect DIW Econ mentions, is the solid solar value-added chain in the thin film PV in Germany. With its competences, Grenzebach represents a strong link in this chain. "We believe in reliability and sustainability. We are committed to the continuous development of competences in the area of thin film PV technology. Think globally, act locally – an important motto for our internationally operating company, which we practice and live by every day. We enjoy being part of a strong thin film industry in Germany", says Egbert Wenninger. Grenzebach with its innovative solutions is among the top players in Germany in the global thin film branch. Globally we have over 40 Grenzebach production lines for thin film PV modules with technologies in CIGS (copper-indium-gallium-diselenid), CdTe (cadmium-tellurid), and aSi (amorphus silicon). The portfolio ranges from conveyor and accumulator technology to inspection solutions and an independently developed ME (Manufacturing Execution) system.
Individual front-end and back-end lines
Grenzebach intends to create the front and back end lines individually customized to the manufacturer's requirements:
First, the substrate is produced in the front-end. Besides the tracking of the substrate ID, temperature and clean room aspects are also taken into consideration. The State-of-the-Art inspection systems ensure a high quality standard. Stocker systems for product buffering in the coating and scribing process boost the overall front-end yield.
In the back-end, the solar module is made from single substrates. Laser-based edge de-coating, film unwinding and pairing systems, but also film trimming and JB mounting stations are key components in our back-end solutions. Individual back rail applications as well as packaging and warehouse systems complete the back-end product spectrum.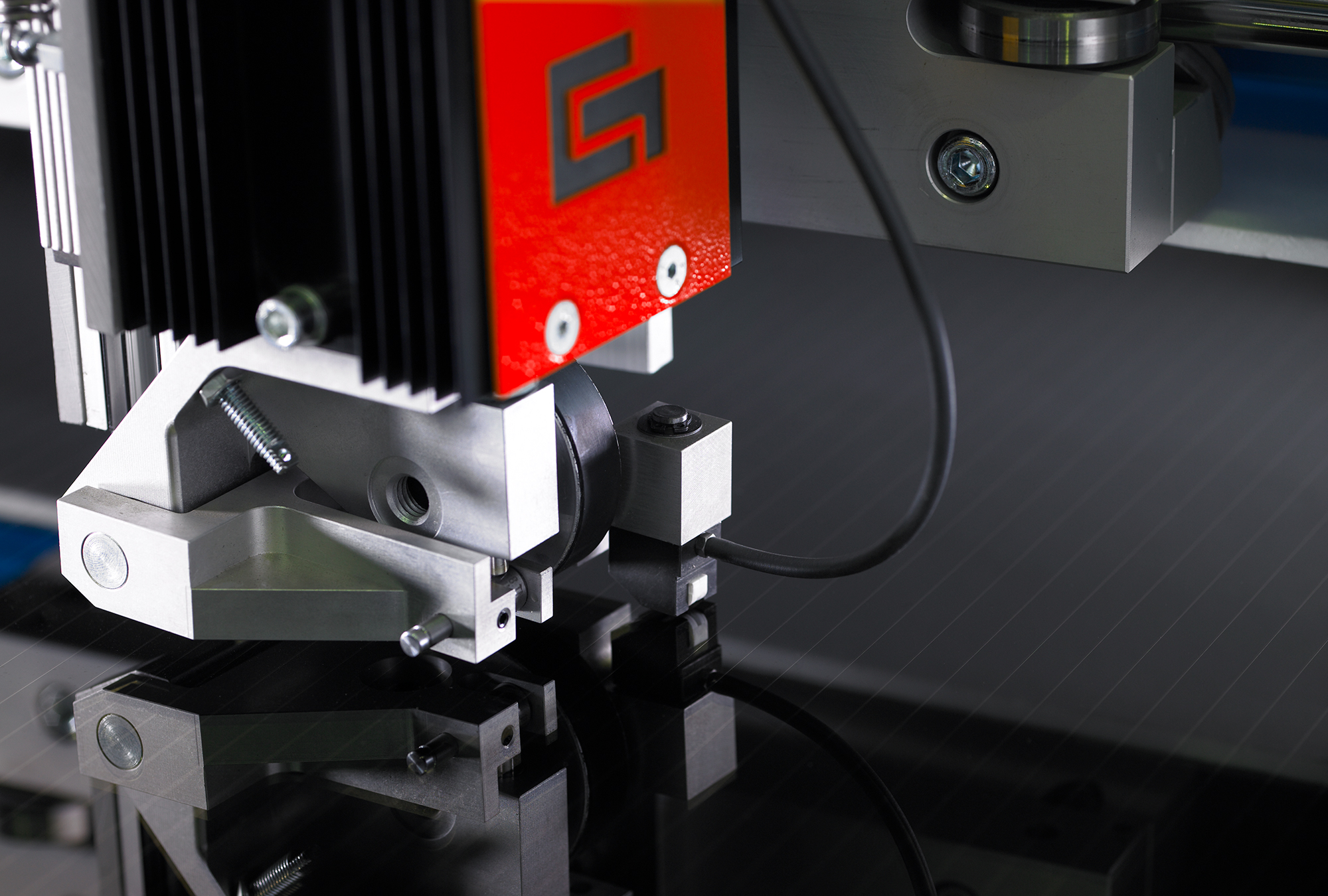 How Grenzebach uses solar power to its own advantage
Think globally, act locally. Of course Grenzebach uses its own solar power. PV modules on the roofs of the Grenzebach buildings supply approximately 1 MW. The annual profit from the "green" power supply adds up to over 900.000 megawatt hours, which allows for savings over 640 tons of CO2 a year.
For a summary of the DIW Econ study on behalf of the PVthin association click here.