One brand, one family: Grenzebach and CNUD EFCO GFT are growing closer
Hot to cold, that's the mission: with technologies from CNUD EFCO GFT, Grenzebach has covered the majority of float glass production since the end of 2019.
The next step on this path will take place on January 1, 2022: the full integration of the glass business into the Grenzebach Group, with all of its tools and processes.
The production site in Iași, Romania, will be called Grenzebach Romania S.R.L. starting on January 1, 2022. Production capacity will be expanded in 2022 with the construction of a new production hall.
Hamlar, Iași/ Germany, Romania. Since the end of 2019, CNUD EFCO GFT, a proven successful player in the field of flat glass production equipment, has been part of the Grenzebach Group. With the adoption of the Grenzebach name, the next step on the way to integration will take place at the beginning of 2022.
Everything under one roof: for decades, the name CNUD EFCO GFT has stood for excellent products and process know-how in tin bath, annealing lehr and utilities in float glass production. In November 2019, the Grenzebach Group took over the company – the beginning of an extensive integration process that has allowed numerous synergies and complements Grenzebach's already comprehensive range of services. Since then, Grenzebach has offered its customers all the fundamentals of the glass production process – from tin bath to cold end – from a single source, right through to the transportation of the glass sheets to the warehouse.
An integration that makes everything easier
The next step on this path will take place on January 1, 2022: the full integration of the glass business into the Grenzebach Group, with all of its tools and processes. Grenzebach and CNUD EFCO GFT will then finally be "one family," and customers will have only one contractual partner as of this date, namely Grenzebach – a clear, consistent solution that makes everything easier. It is also associated with the renaming of the location in Iași, Romania: the current company name, Cnud Efco Operations, will be changed to Grenzebach Romania S.R.L. In addition, a capacity expansion is being planned at the site in Iași. A new production hall will be built in 2022.
Egbert Wenninger, CCO of the Grenzebach Group, emphasizes that customers can continue to rely on the performance they are used to: "The scope of services and the proven expertise will not change; the contact persons will also remain the same," he says. The only new features as of 2022 will be the organization structure, the company name, and the e-mail addresses. This does not affect projects that are currently in progress; from now on, all new orders will be managed under the company name Grenzebach Maschinenbau GmbH, located in Hamlar, close to Augsburg, Germany.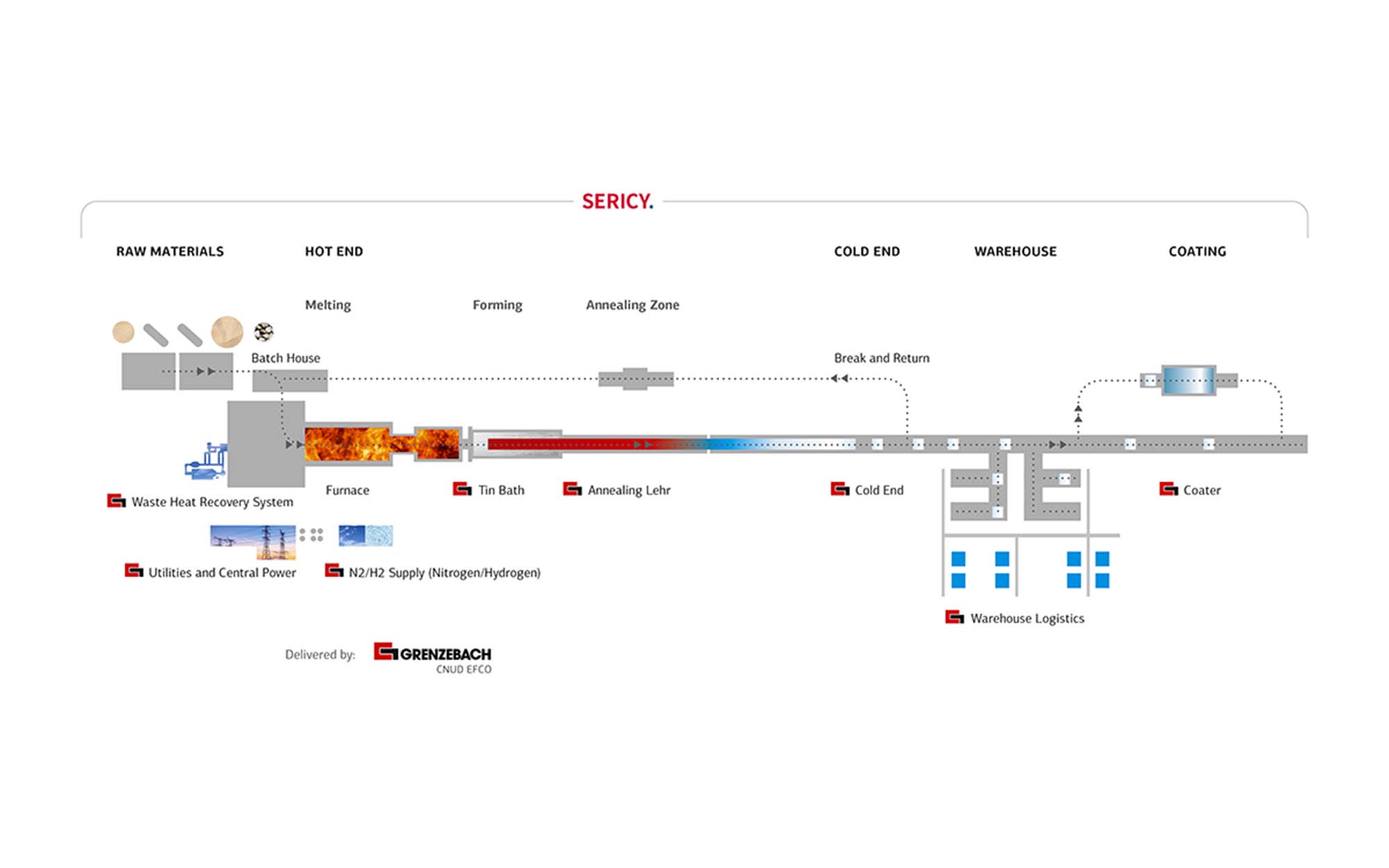 More synergies, less effort for customers
The successful, ever closer integration of CNUD EFCO GFT into the Grenzebach Group gives customers several substantial advantages: in view of the increasing complexity of float glass production lines, solutions from a "one-stop shop" are more economical and easier to calculate; they also provide more security in every respect than if solutions from different suppliers had to be combined. "The joint development and planning of integrated production lines enable glass manufacturers to implement projects smoothly, with significantly reduced coordination needs and overall costs," says Robert Lamy, CSO of Grenzebach Belgium.
Together for better innovation
Moreover, the combined expertise is the perfect basis for joint technological developments, both new and existing, especially innovations in the digital glass industry. This possibility is represented by Grenzebach's SERICY platform. The IIoT solution generates benefits from high data volume, reduces information silos and leverages on the latest technology. It merges information from the hot and cold sections, allowing users to achieve even better quality, higher output and reduced resource consumption. In addition, both companies have a common focus on energy efficiency and sustainability – an aspect that is becoming increasingly important, especially in today's world.
Next year, Grenzebach's glass experts are looking forward to seeing their customers again: in 2022, numerous trade fairs are on the schedule, including glasspex India, China Glass, Mir Stekla and glasstec. This means excellent opportunities to hold face-to-face discussions again and to see the latest solutions demonstrated first-hand.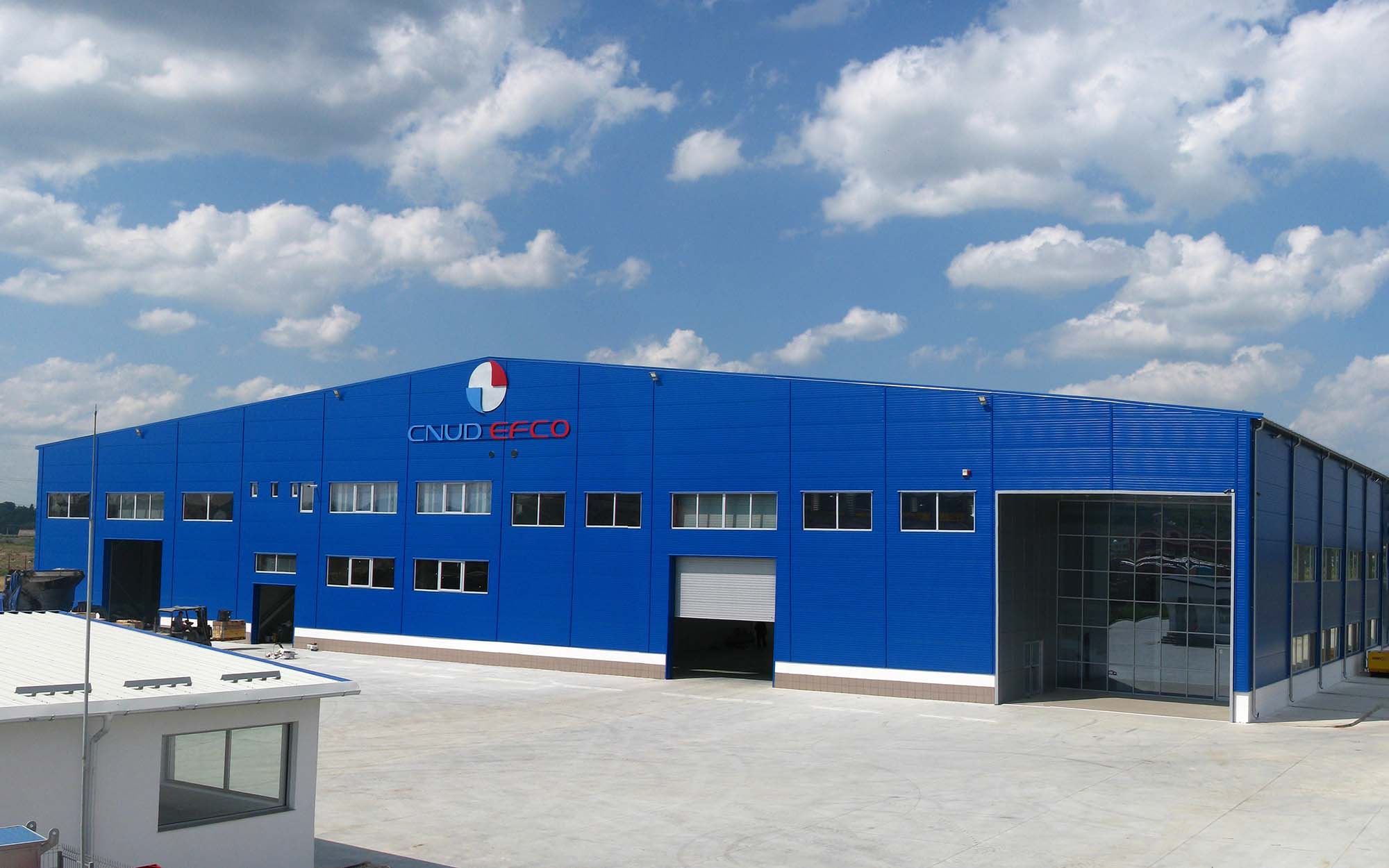 Grenzebach and CNUD EFCO GFT – a history of successful mergers

We shouldn't forget that CNUD EFCO GFT itself was born of a merger between three pioneering companies – CNUD, EFCO and GFT:
CNUD, an expert in annealing lehrs, has spearheaded the annealing lehr production process since the dawn of float line history.
EFCO has delivered ground-breaking work in tin bath development, with a special focus on the tin bath roof.
GFT has also developed expertise in tin bath production since 2005.

Since the end of 2019, CNUD EFCO GFT has been a member of the international Grenzebach Group. With Grenzebach, a global player, CNUD EFCO GFT has been able to access an enormous wealth of knowledge and provide even more comprehensive solutions and services for the glass production industry.