Learning from one another
Photo books that tell the stories of shared experiences, crafting a photo collage the get-togethers of the last months are brought back to life: To conclude this joint project, the apprentices from Grenzebach and the residents of the Sigelvilla decided to get crafty one more time together. Within "Grenzebach hilft" ("Grenzebach helps"), the social project of the 2nd year apprentices, the adolescents were seeking the dialogue with people with disabilities at the Sigelvilla in Asbach-Bäumenheim by Donauwörth.
Valuable insights
How do the meal plans come together? How are home visits with the families organized? Within "Grenzebach hilft" 2017/2018, the adolescents learned a lot about how the residents at the Sigelvilla go about managing their everyday life – and how much game nights and sports lessons mean to them. Sonja Mayr, industrial clerk in training in her 3rd year: "It was a valuable experience to be able to partake in the life of people with disabilities. I am impressed by the happiness and positive attitude towards life of the residents".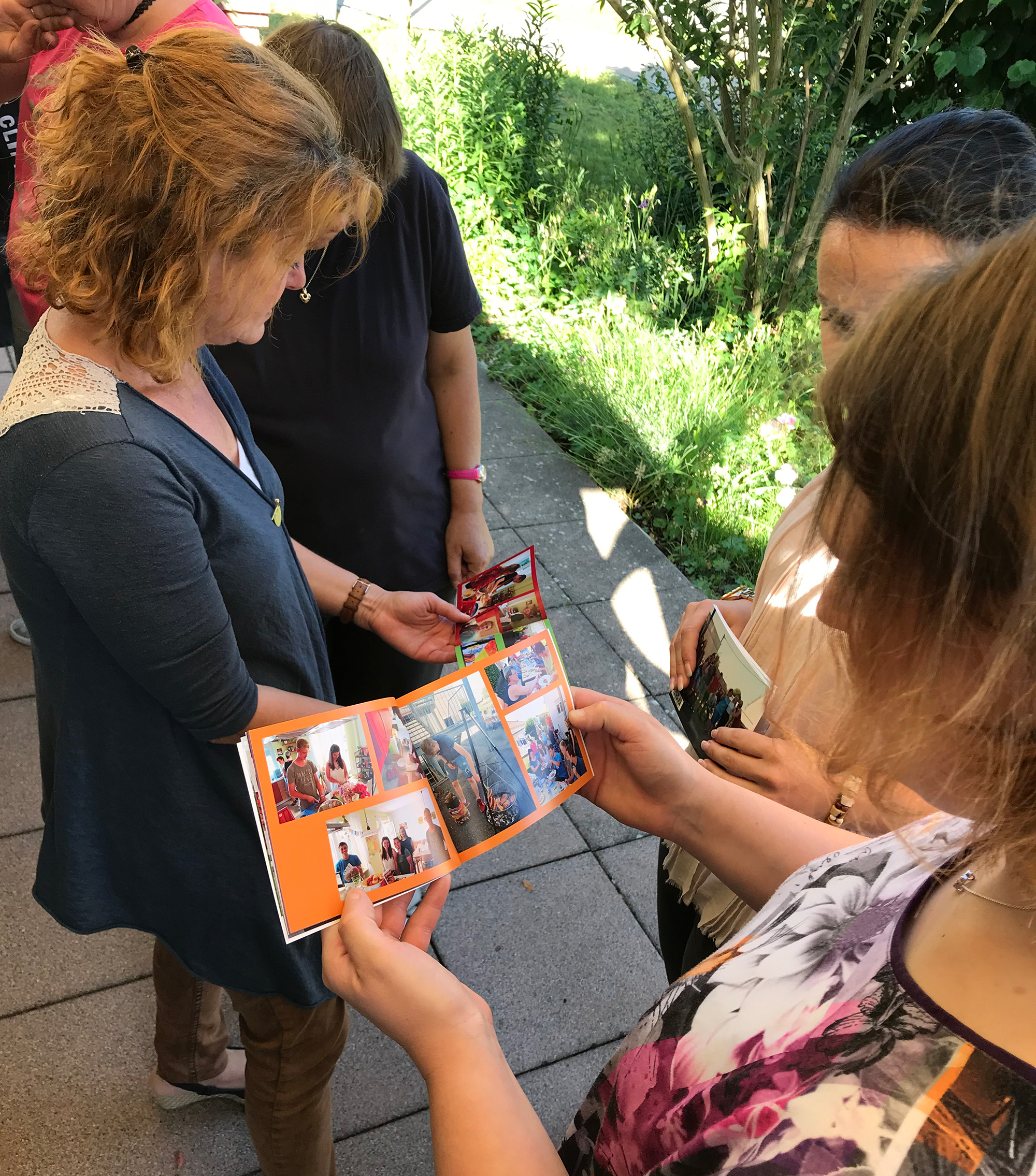 Working together, crafting together
On the agenda during the get-togethers were arts and crafts, making pizza or playing board games. The Grenzebach apprentices also had the opportunity to visit the work shop of "Lebenshilfe" in Bäumenheim and help with the electrical assembly and packing of parts. The residents on the other hand visited Grenzebach in Hamlar including the training center. On these occasions, impressions were captured in painted pictures.
Field trip to the Ammersee
Imprinted in everybody's memory is of course the joint field trip to the Ammersee (Ammer Lake) This trip was made possible with funds and donations by the "Mond-Spritzer" organization in Donauwörth during the traditional soccer game against the Grenzebach team in April.
The 2018/2019 generation of "Grenzebach hilft" has now reached out again to the residents of the Sigelvilla – during the month of June photo books and collages were handed from the old to the new generation.
Making things happen together: That is what the current team at "Grenzebach hilft" is doing while collecting donations for the organization "Kinder wollen leben, spielen, lachen" ("Kids like to live, play, laugh"). This organization located in Donauwörth supports severely ill children and their families and the team at "Grenzebach hilft" also likes to contribute. Concluding the project in September all donations will be handed over to the organization.