Industrial 3D-Printing up and coming
Grenzebach co-operating in successful innovation project NextGenAM (Next Generation Additive Manufacturing) as solution supplier for EOS.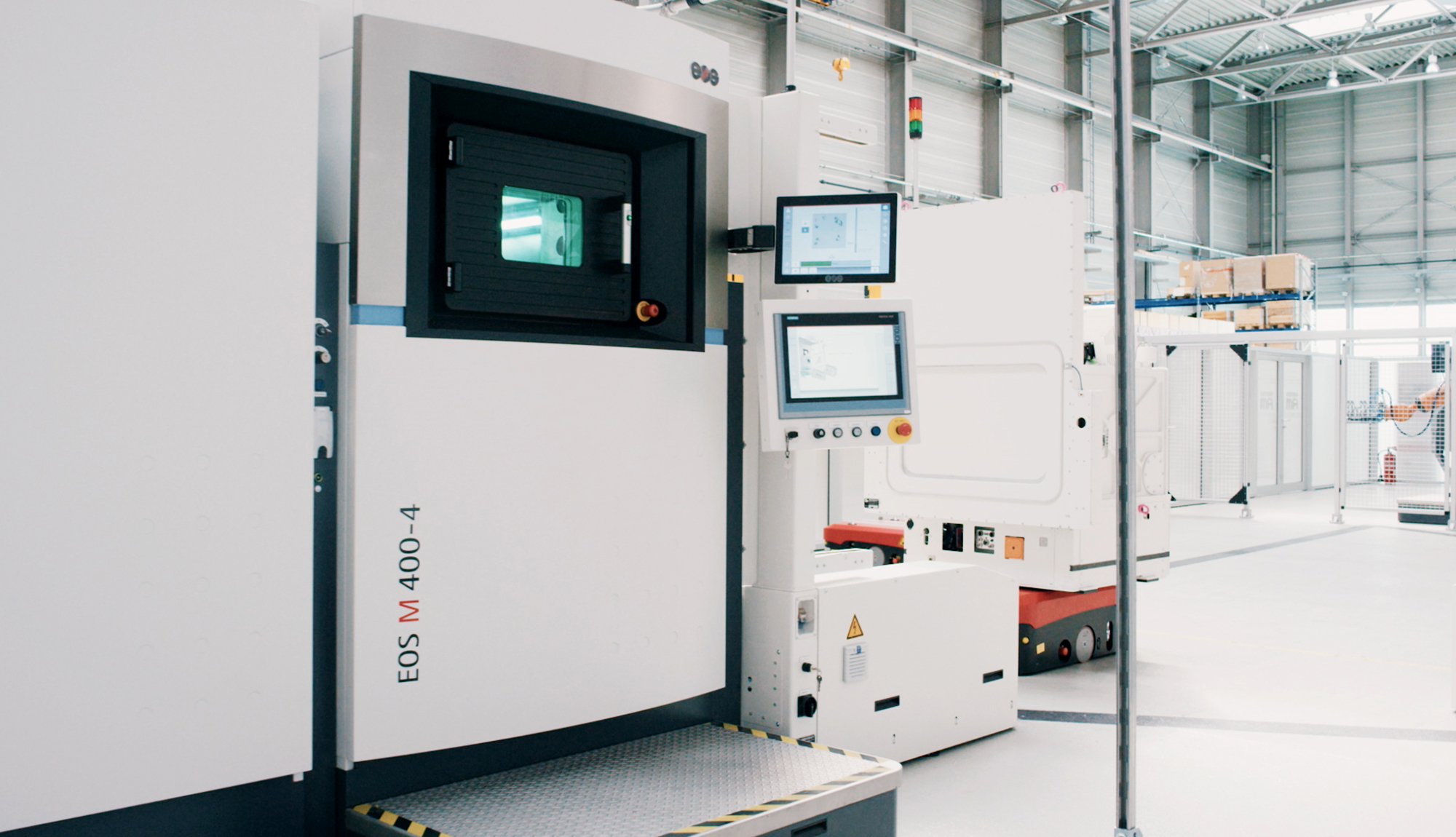 Facilitating serial production of quality components made from metal with industrial 3D printing and an integrated and automated process chain; two years ago, aerospace supplier Premium AEROTEC, technology provider EOS, and automotive manufacturer Daimler joined forces for the innovation project NextGenAM. Grenzebach participated as a solution partner for EOS. The successful completion of the pilot phase was just celebrated at the technology center in Varel (Lower Saxony), one of Premium AEROTEC's locations, also providing an outlook for potential future projects.
Automation with the L1200S
As a solution partner for EOS, Grenzebach supplied the Automated Guided Vehicles (AGV) L1200S to help realize the factory of the future in Varel, Lower Saxony, which directly contributes to the automation of the 3D printing production. In Varel, the focus of the innovation process is on the automation of 3D printing from order planning to the processing of components. With the Fleet Manager, an application developed in-house, Grenzebach facilitates the networking of the separate process steps.
Practical contribution to the Factory of the Future
"In Varel, the Factory of the Future has already become a reality. We are excited that we have been able to make a practical contribution to this important innovation project", says Ralf Jäger, COO of the Grenzebach Group. Together with Oliver Elbert, Head of Business Development and Kurt Göpfrich, Technical Project Manager, Ralf Jäger celebrated the completion of the pilot phase with representatives from politics and economy.
For more information about NextGenAM please klick here >