Headed for the Factory of the Future
How will humans, Mobile Robots and Automated Guided Vehicles (AGVs) interact with one another in the Factory of the Future? For Grenzebach, a main focus in developing solutions for the Intralogistics sector: "Modular and easy to integrate system solutions unite Cobots, smart AGVs and AGV Fleets", says Uwe Dopf, Head of Business Unit Intralogistics at Grenzebach. At the Stuttgart LogiMAT, Grenzebach will showcase how the different units interact with one another, under the motto "Innovative Integrated Intralogistics" (Hall 7 | Booth C21, March 13-15, 2018).
The highly flexible Mobile Robot MR10S
With the Mobile Robot MR10S and the AGV FL1200S, specialized in pallet handling, two top newcomers are integrated into the live demonstration. "Mobile robots take center stage in the Factory of the Future. They are location-independent, therefore highly flexible and integrate with most work and process steps", says Uwe Dopf. The mobile robot supports the employee, eliminating ergonomically unfavorable working steps. The MR10S can handle loads up to 10 kg and has a reach of 1,300 mm with the highest possible positioning accuracy. With the integrated image processing, even higher accuracies can be achieved. Energy is supplied to the Mobile Robot contact-free with inductive transmission. Currently, the MR10S is particularly used in the semiconductor industry, ideal for handling silicon wafer producing mini-chips, e.g. for smart phones.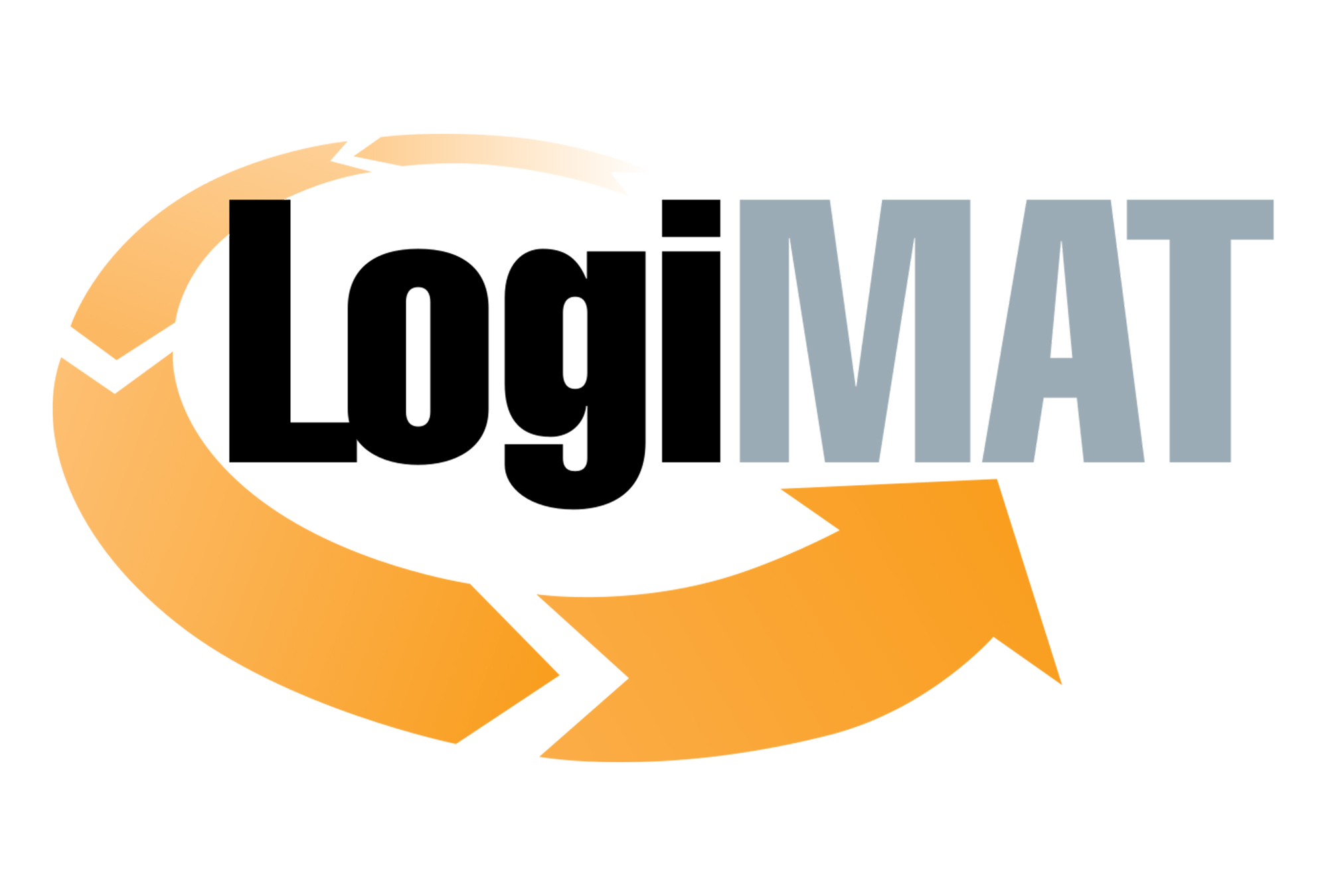 More efficiency in pallet transportation
Industry 4.0 meets euro pallet: Pallets are a true classic and widely used at manufacturing companies. The FL1200S is an Automated Guided Vehicle specialized in pallet handling. It directly moves pallets without additional load carriers or intermediate levels. "This new development is an efficiency boost for manufacturers in Intralogistics", says Sven Schreiner, Head of Intralogistics Sales at Grenzebach; needless to say that the FL1200S also cooperates with lift-trucks and fork-lifts. Mobile Robot MR10S and pallet specialist FL1200S rely on the Automated Guided Vehicle L1200S, known to be robust, agile, flexible and safe. It drives underneath load carriers transporting up to 1.2 tons, length- or crosswise and is capable of turning on the spot.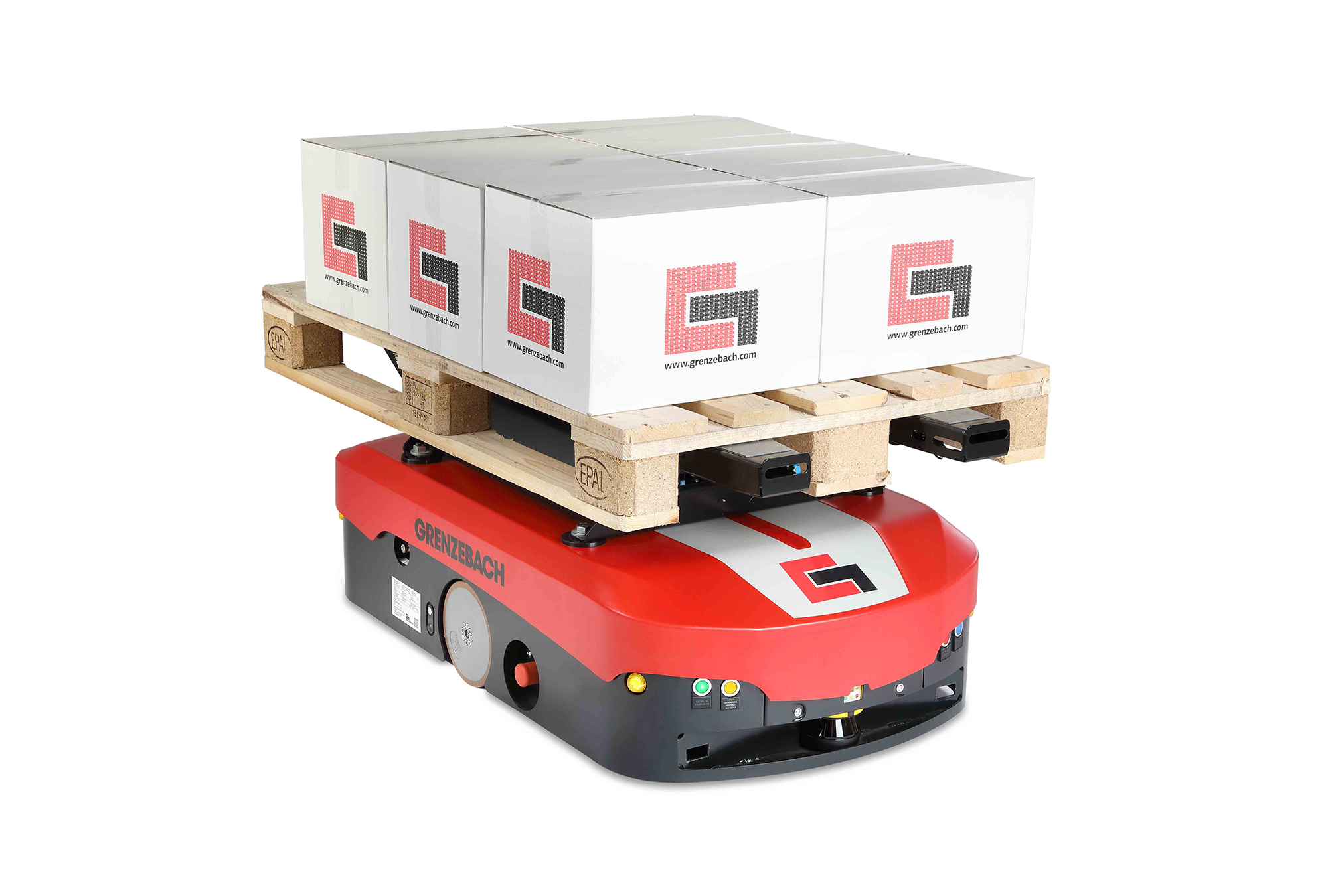 Continuous optimization via the Fleet Manager
Tugger trains, underneath lift vehicles, forklift vehicles and Customized AGVs: Grenzebach offers a wide spectrum of AGVs for the innovative intralogistics fleet of today and the factory of tomorrow. All vehicles interact in one common fleet. The Grenzebach Fleet Manager, one of the multiple apps of the Grenzebach Application Server, coordinates all transportation and handling tasks; distances and cooperation of the fleet are continuously optimized. Furthermore, the Grenzebach Application Server pro-actively controls and directs all sequences in production and integrates the equipment parts and devices of all manufacturers. The Grenzebach Application Server, the innovative and modular control center, true to the motto: Innovative Integrated Intralogistics.