Showroom – a dynamic experience
365 DAYS OF EXPERIENCES. 365 DAYS OF INNOVATION. 365 DAYS OF GRENZEBACH.
The "365 Days Grenzebach World" aims to make technology tangible and offers an exciting experience to all guests. This all-year showroom's design is dynamic and vital and will continually grow and develop. You can look forward to different exhibits and innovations from all the business segments.
The name says it all
the experience center will be open throughout the year, on-site and digitally. Virtual and real tours, changing Grenzebach exhibits and success stories, and accompanying online seminars will characterize the "365 Days Grenzebach World".
"With the Grenzebach World, we have created an interactive place of meeting, learning and exchange where our customers, suppliers, partners and employees can get involved and actively help to shape and develop the showroom."
Current technologies and innovations
WELCOME TO THE SHOWROOM
The Innovation Center at the group's headquarters in Hamlar, Germany, provides the space for this dynamic and vibrant experience world. The changing exhibits originate from real customer cases and research projects, feature innovative prototypes, and combine solutions from all Grenzebach business segments.
Look forward to your visit – you will learn something new every time!
Additive manufacturing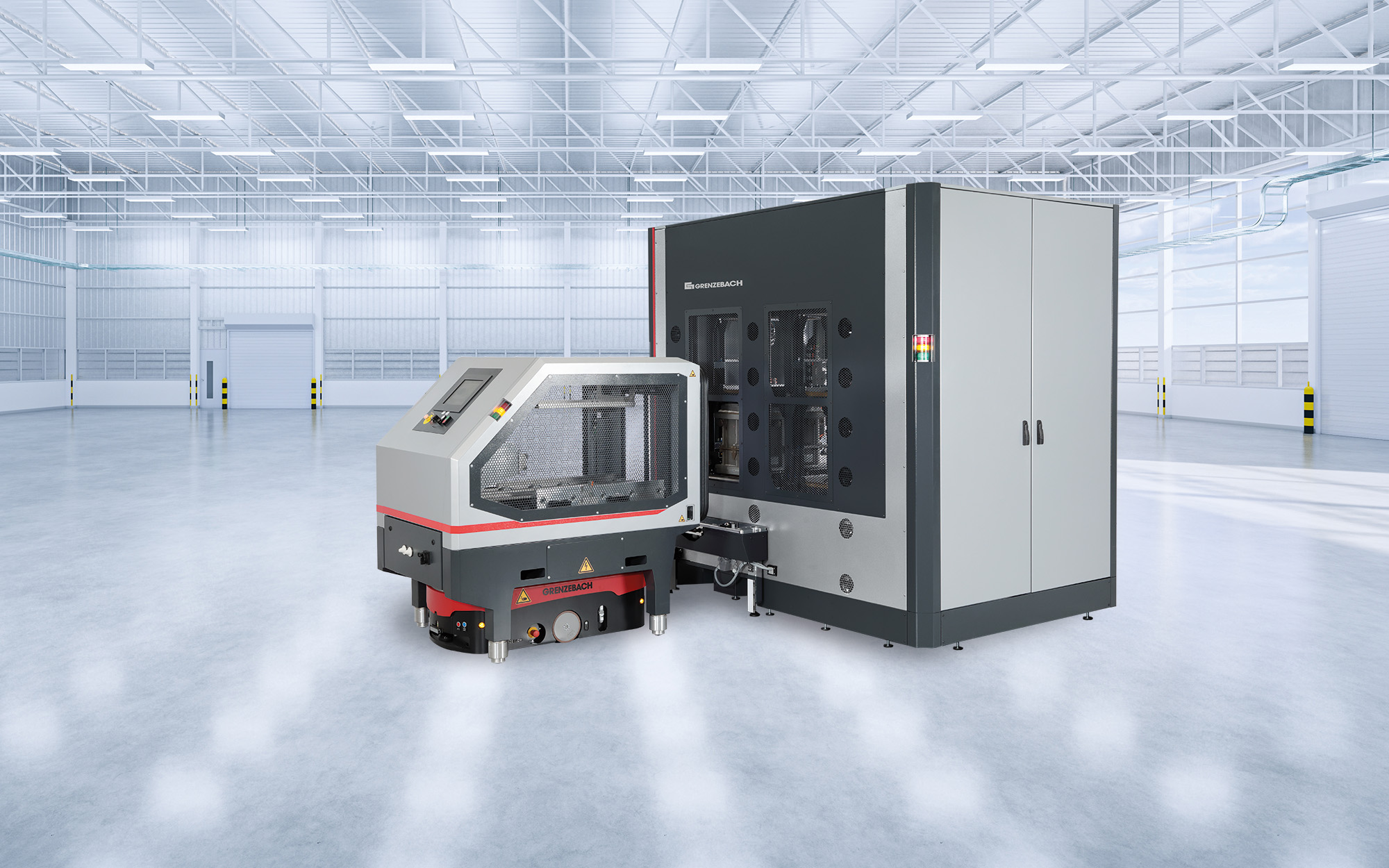 Additive manufacturing ready for series production
ADDITIVE MANUFACTURING
Additive manufacturing ready for series production
Grenzebach automates and networks additive manufacturing for metal and plastic parts and, with its intelligent hard- and software, enables efficient use of the 3D printing equipment, a safe and ergonomic working environment, and an optimized production flow.
The Grenzebach solutions address manufacturers as well as users of 3D printers. Get a closer look at the individual exhibits at the Grenzebach World.
Friction stir welding
Friction Stir Welding
A new welding dimension
Friction stir welding (FSW) joins materials to create a durable and strong weld - quietly, safely, and with zero emissions. The material is made malleable by heat. A rotating tool stirs the material at the seam. It creates a weld seam that is mechanically highly durable and extremely strong.
With the exhibited FSW machine DSM 1400, we can develop your welding process and manufacture prototypes.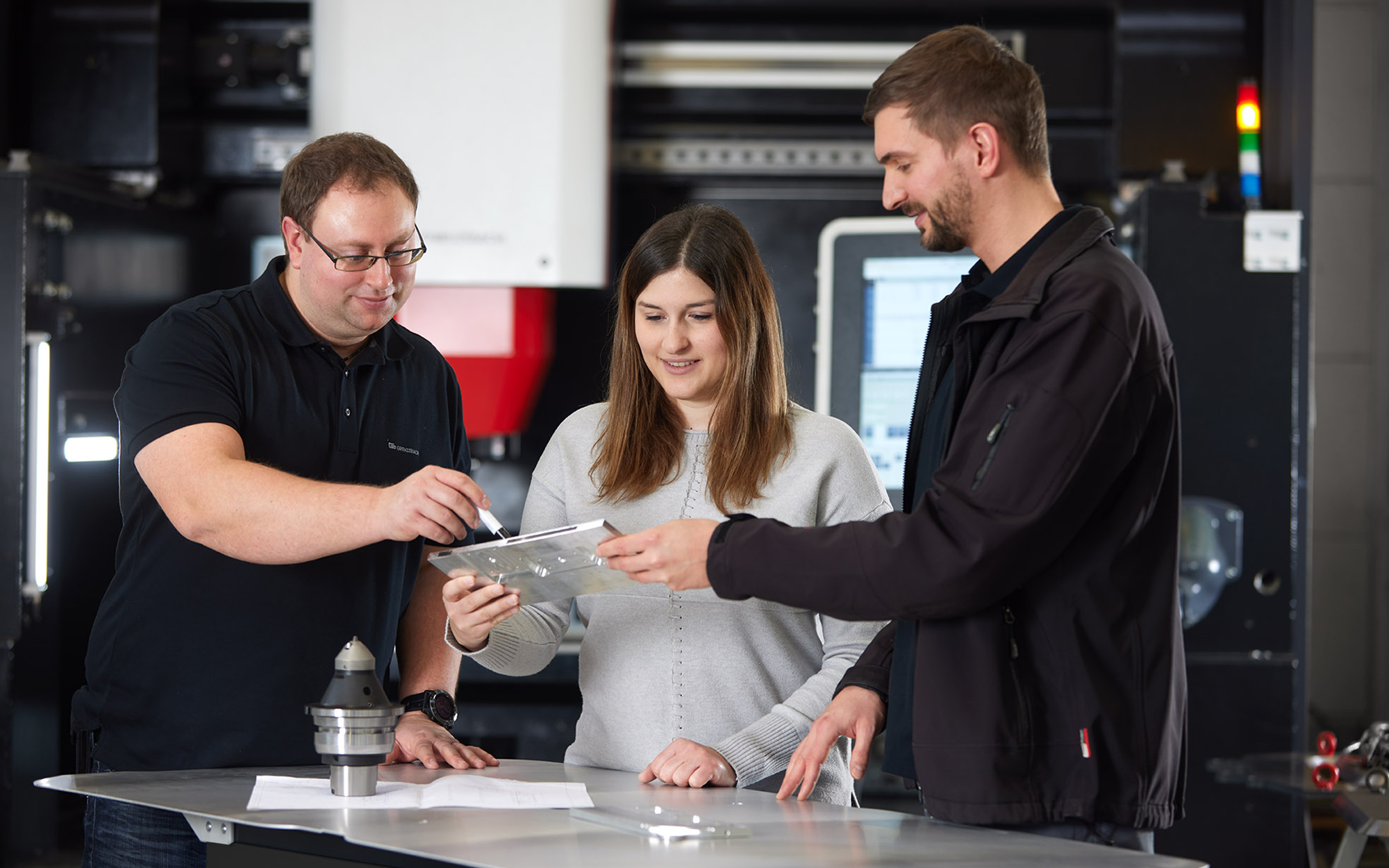 Castings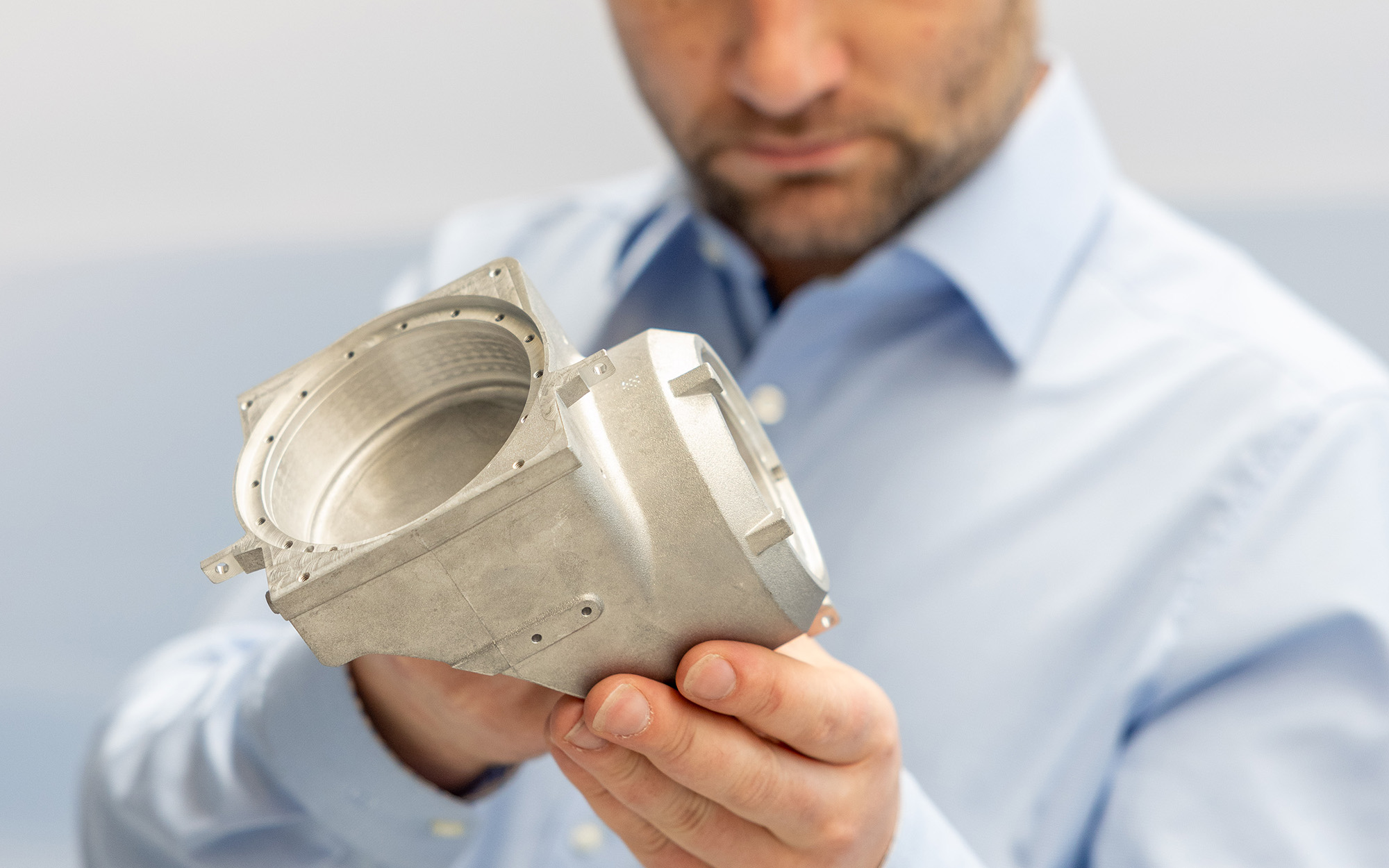 Holistic casting processing from a single source
Customers value the combined Grenzebach casting and friction stir welding expertise. In addition to our FSW machine, you will find numerous casting parts at our Grenzebach World that we have already manufactured and delivered for international customers in the mechanical engineering sector.
We will take you on a digital journey to our site in Jiashan, China, where we can take care of all tasks related to the machining, finishing, and post-processing of your casting in our purpose-built processing center.
Glass
Fascination all along the glass line
At the Grenzebach World, you will get to know various key machines from the hot and cold end of our small-scale float glass lines up close. Different inspection systems, cutting and marking bridges, and unloading areas of a sideline are only waiting for your visit!
Our exhibits provide the ideal platform for the further development of technologies and open exchange. New glass innovations such as the Dross Box are a regular part of our showroom.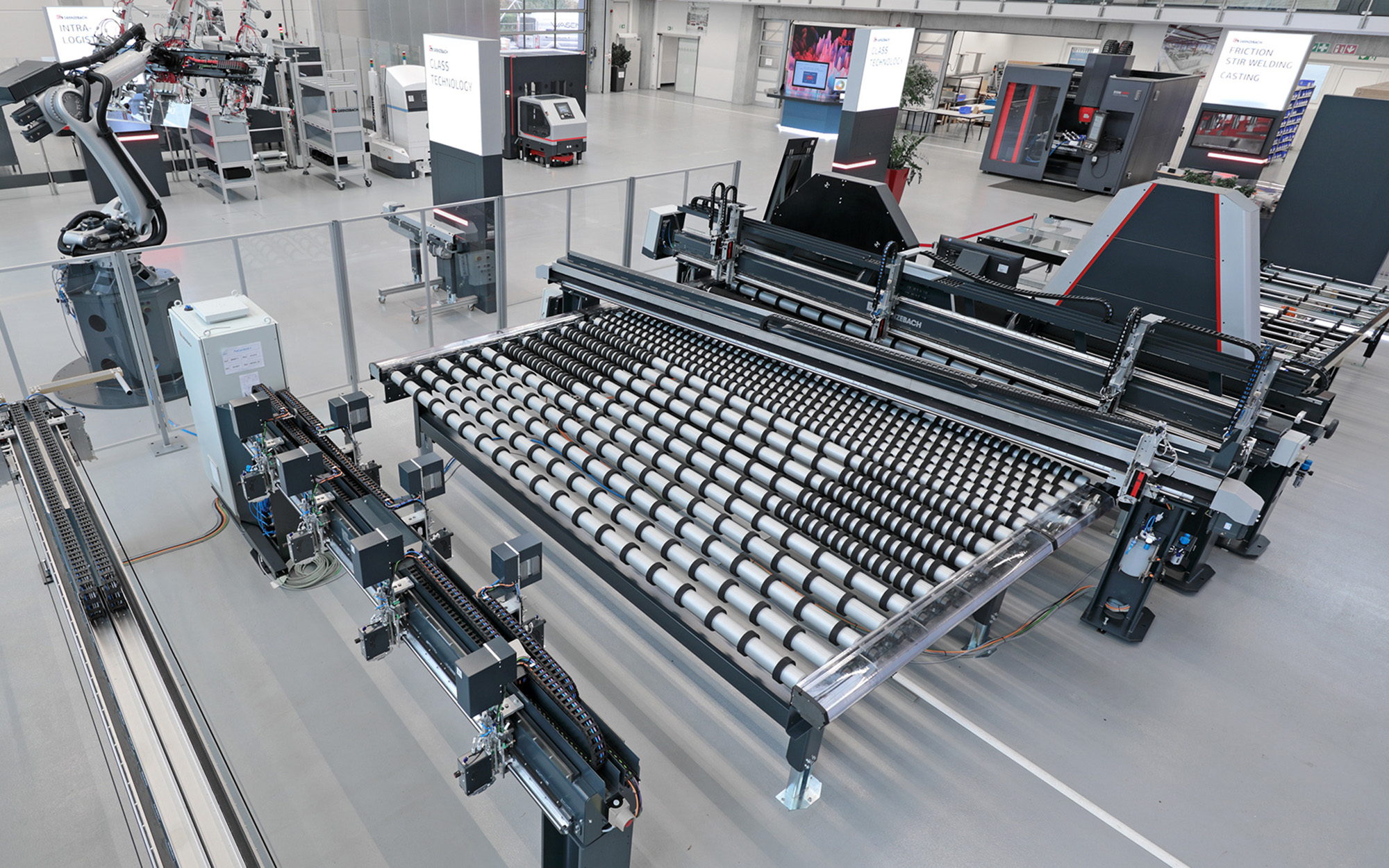 Intralogistics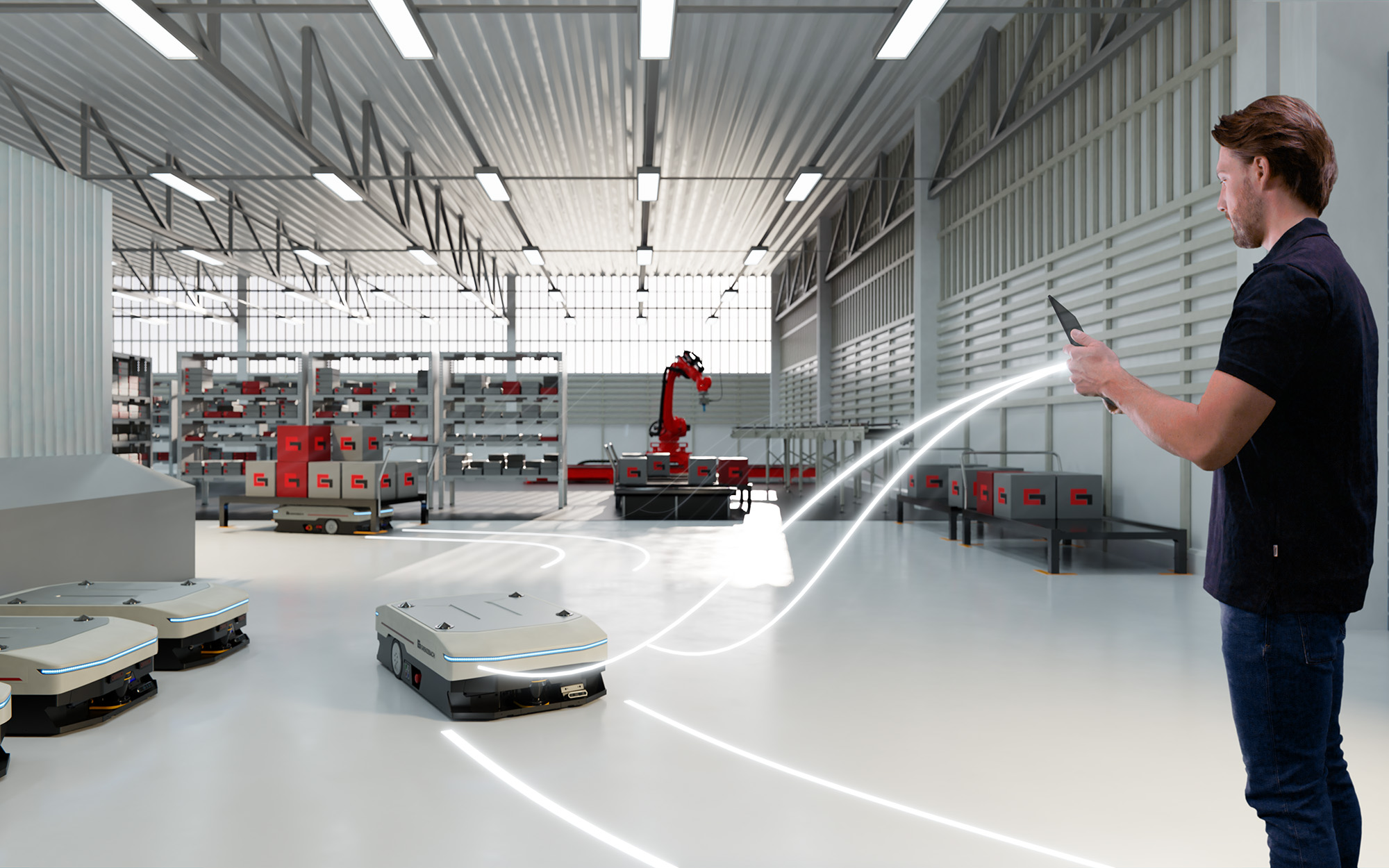 Intelligent network for an optimal material flow
Automating logistics processes with automated guided vehicles (AGV) and high-performance software will increase trade and production productivity and boost competitiveness.
At our Grenzebach World, you can experience how our L1200S AGV and control system network the exhibits and smoothly supply the pick gate of our goods-to-person solution with racks.
Digital solutions
Software ecosystem for tomorrow's production
DIGITAL SOLUTIONS
Software ecosystem for tomorrow's production
In the service cube, you will find the digital heart of our "365 Days Grenzebach World". Grenzebach's software ecosystem SERICY networks all showroom areas fast, simple, and future-proof due to its modular IloT platform and respective applications.
With just one click, you gain insight into all digital service solutions, such as SERICY.assist Recorder or the myGrenzebach portal. Together with you, we develop and test the apps the exhibits use.
Experience SERICY for yourself!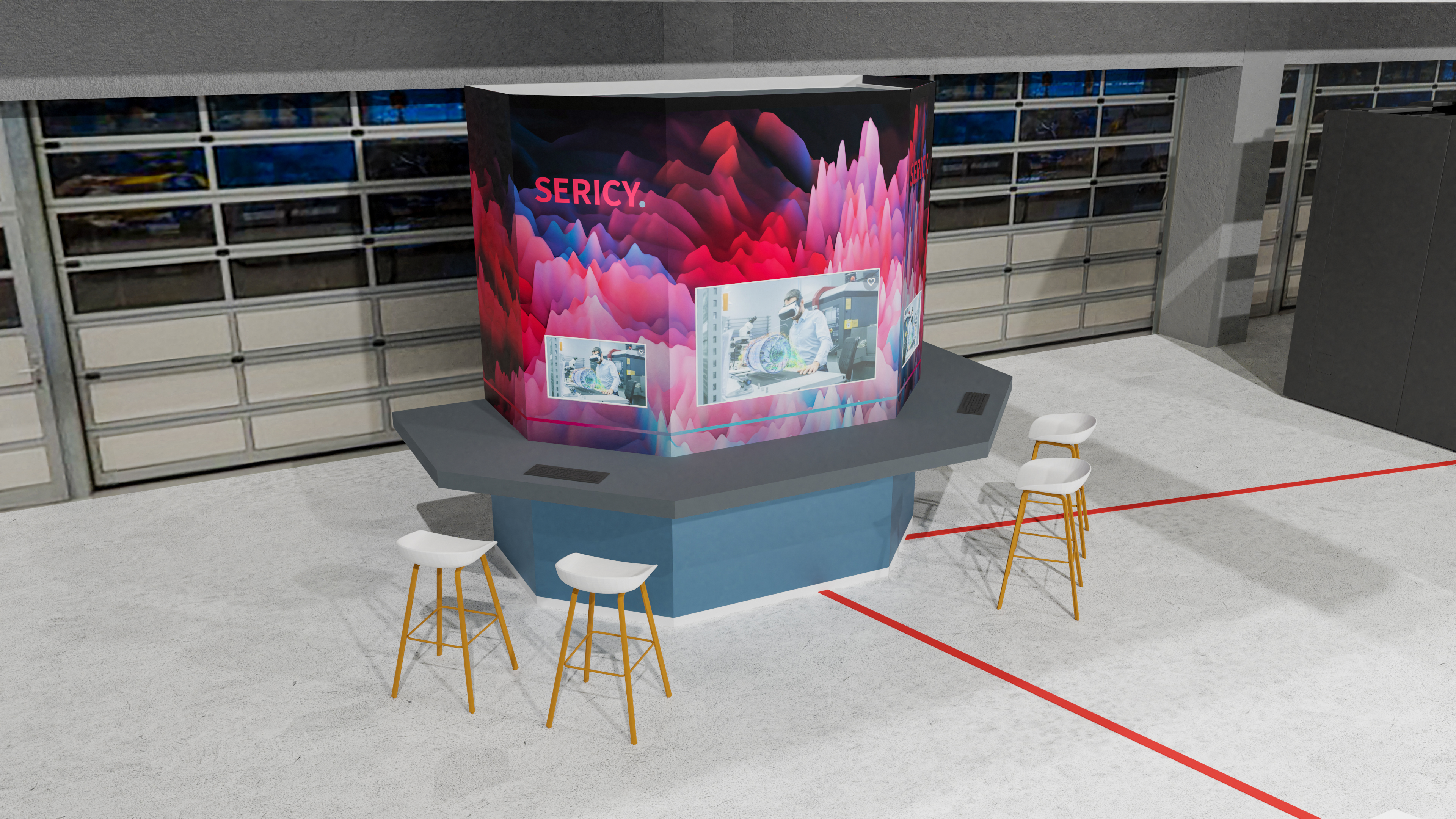 Vision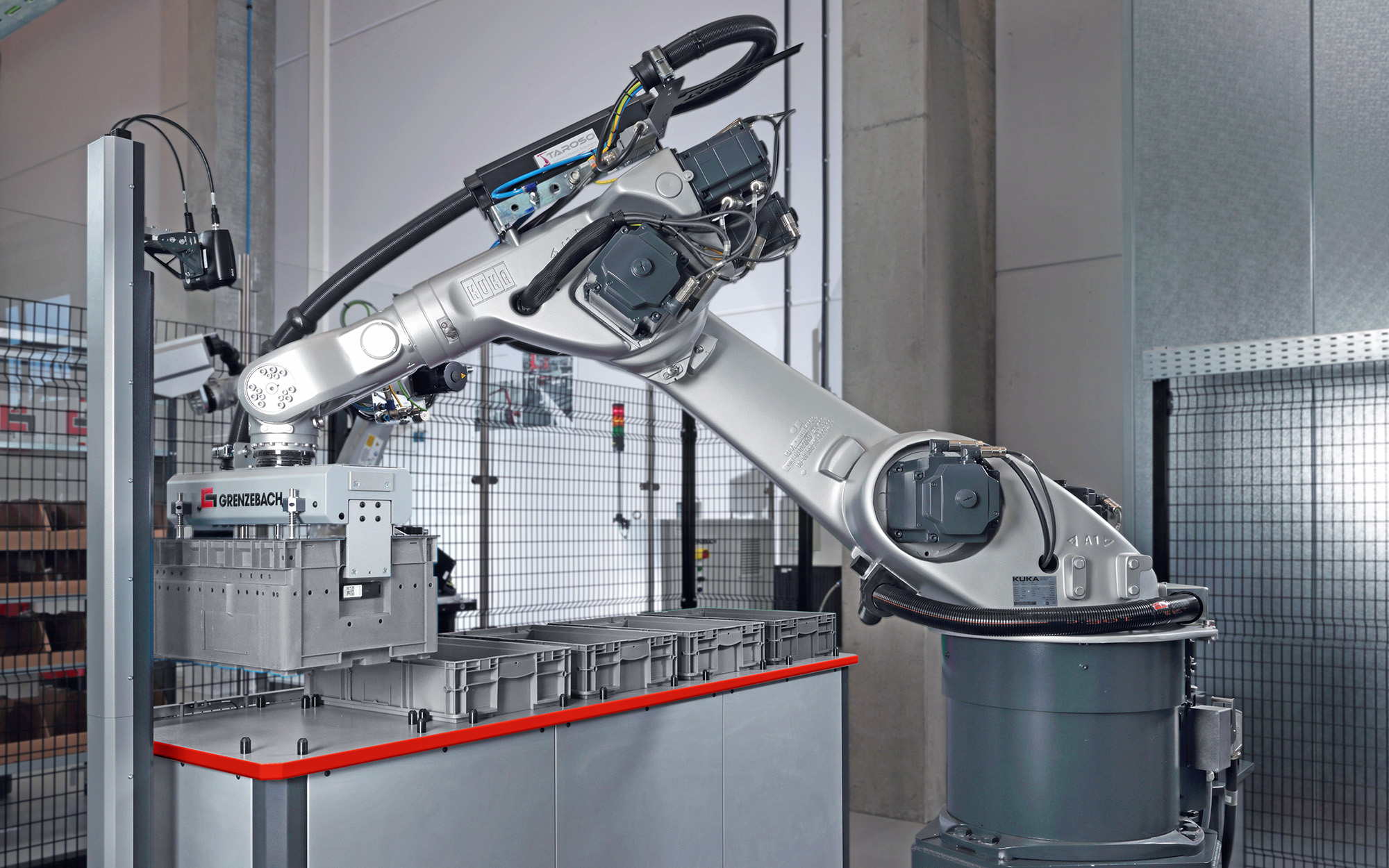 Future-proof storage processes with inos
VISION
Future-proof storage processes with inos
inos offers state-of-the-art automation and vision solutions for efficient material handling. With inos' logistics cells, you can, for example, automate palletizing, depalletizing, and "reaching into the box" to make the processes in your warehouse and distribution center more efficient.
Do not miss out on the inos demo cell at the Grenzebach World!
Service
Digital support with vision
Breaking down local barriers, building digital bridges, and providing assistance in the fastest possible time - this is what Grenzebach's digital support represents. The services range from augmented remote support to virtual reality (VR) training cells.
See for yourself and dive into the inner workings of your machine in our VR cell in the Grenzebach World. Learn how to replace essential components before installation of the equipment without interrupting production.
What are you waiting for?

Solar-active facades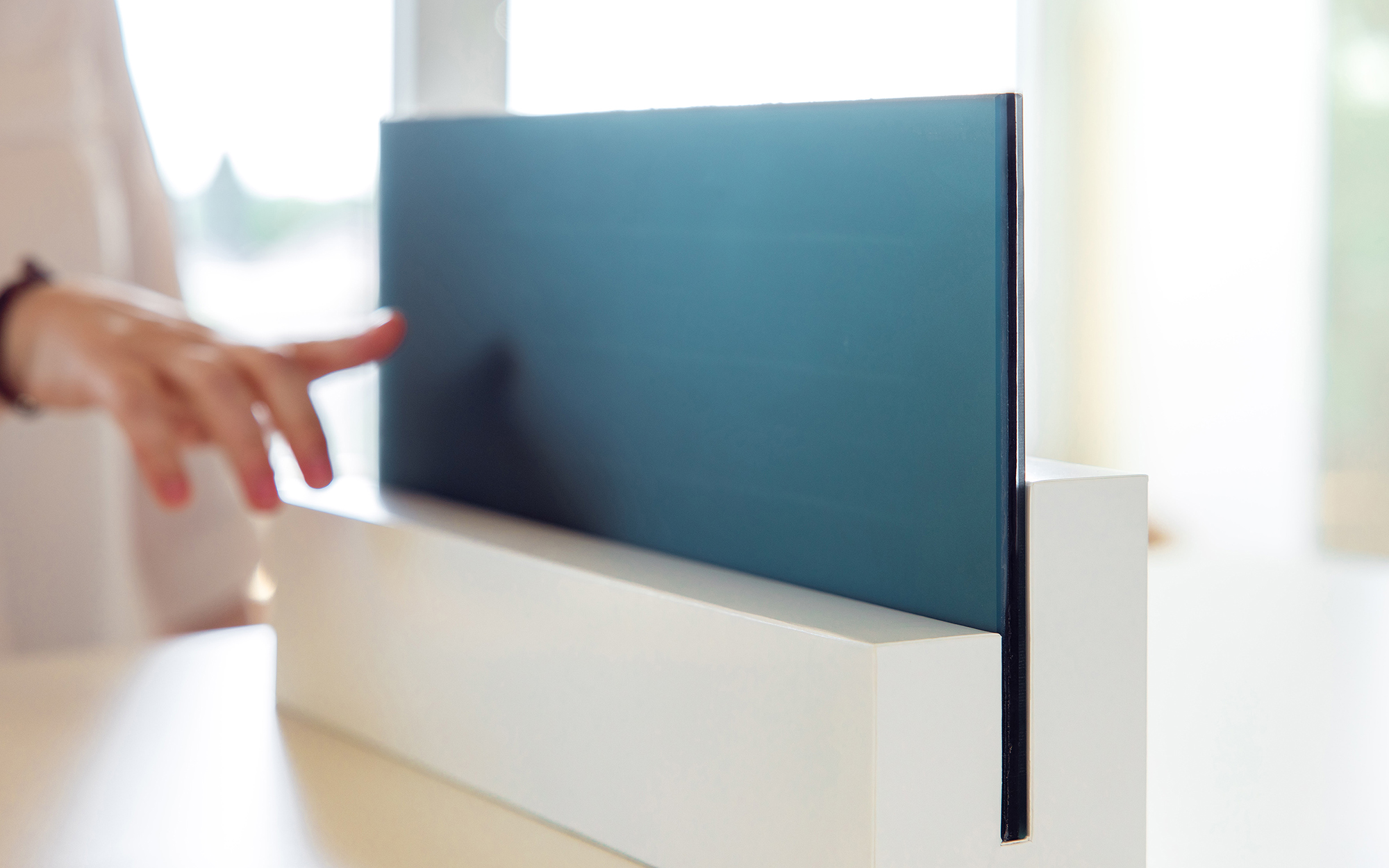 Turn your building envelope ON!
Grenzebach Envelon transforms conventional buildings into power plants. High-quality, colored photovoltaic modules activate the façade by generating climate-friendly solar power. They meet the highest aesthetic standards and thus represent a vertical energy transition that transforms carbon neutrality into an architectural statement.
Directly next to the Grenzebach World, you can find the production premises of ENVELON. Are you interested in a (virtual) tour? Make a personal appointment here.

Are you ON?
Building materials
For cutting-edge production plants
Bad Hersfeld, Germany, is where our building materials expertise originates. For over 130 years, we have been using our know-how and our high-performance solutions for the gypsum, wood, insulation materials, cristobalite, process engineering, and recycling sectors to enable your success.
For this, we analyze your starting material in our in-house laboratory and Technology Center and conduct small-scale tests.
Meet with our building materials teams digitally or on-site in Bad Hersfeld, Germany, and take a tour through our Technology Center -> Make an appointment.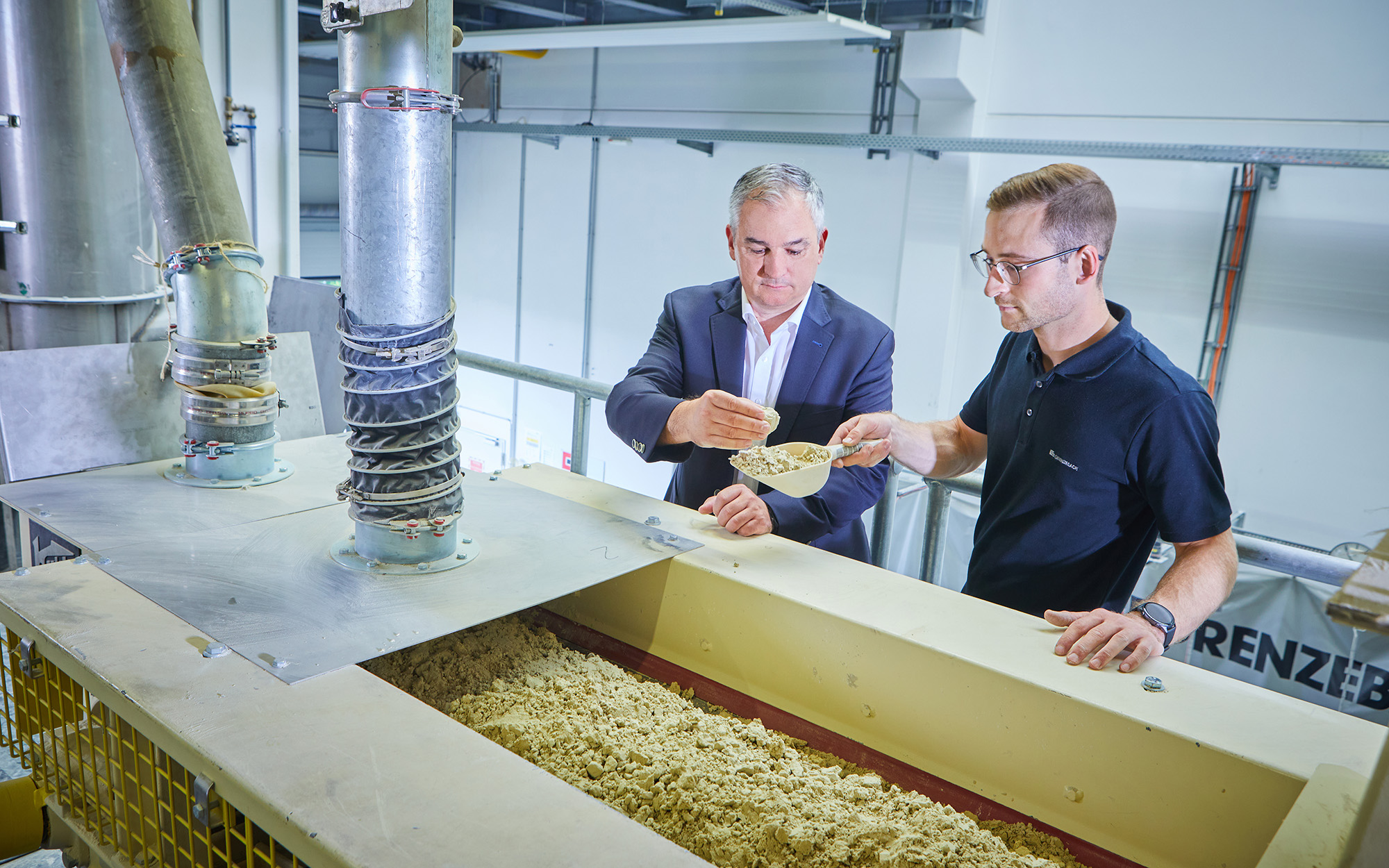 Plan your visit of the "365 Days Grenzebach World".
MAKE AN APPOINTMENT
Would you like to get to know our dynamic showroom and delve into this experience world during an exclusive digital or on-site appointment?
Just make an appointment with your desired date. We will contact you as soon as possible to discuss the details of your appointment.
We look forward to welcoming you!
Book your visit