Popcorn. Thorsten Rehbock uses the comparison with this snack to explain to laypersons how quartz sand is turned into cristobalite. The yellowish-white sand particles, which are found in nature, expand at very high temperatures, increase in volume and change their colour to radiant white. Instead of adding salt or sugar, as you would do with popcorn, small amounts of a chemical additive are admixed in cristobalite production. Air injection, i.e. cooling, causes the cristobalite to assume its final shape. What the popcorn example for laypersons does not say is that highly sophisticated process technology is needed in order for quartz sand to become cristobalite, a highly abrasion resistant material used in a variety of applications, including road markings and kitchen worktop coatings. And highly sophisticated process technology is the forte of Thorsten Rehbock.
Variety around the fluid bed cooler
Playing a major role in building a cristobalite plant in Vietnam has been a dream come true for the 34-year old. A dream with a lot of individual dream jobs: Explaining the customer the chemophysical processes clearly yet profoundly; making detailed design calculations to determine equipment dimensions; getting in touch with suppliers to discuss the manufacture of a rotary kiln or a fluid bed cooler; assisting with the installation and start-up of the plant on site in Asia. A rustling bag full of tasks - like a mixed bag of popcorn.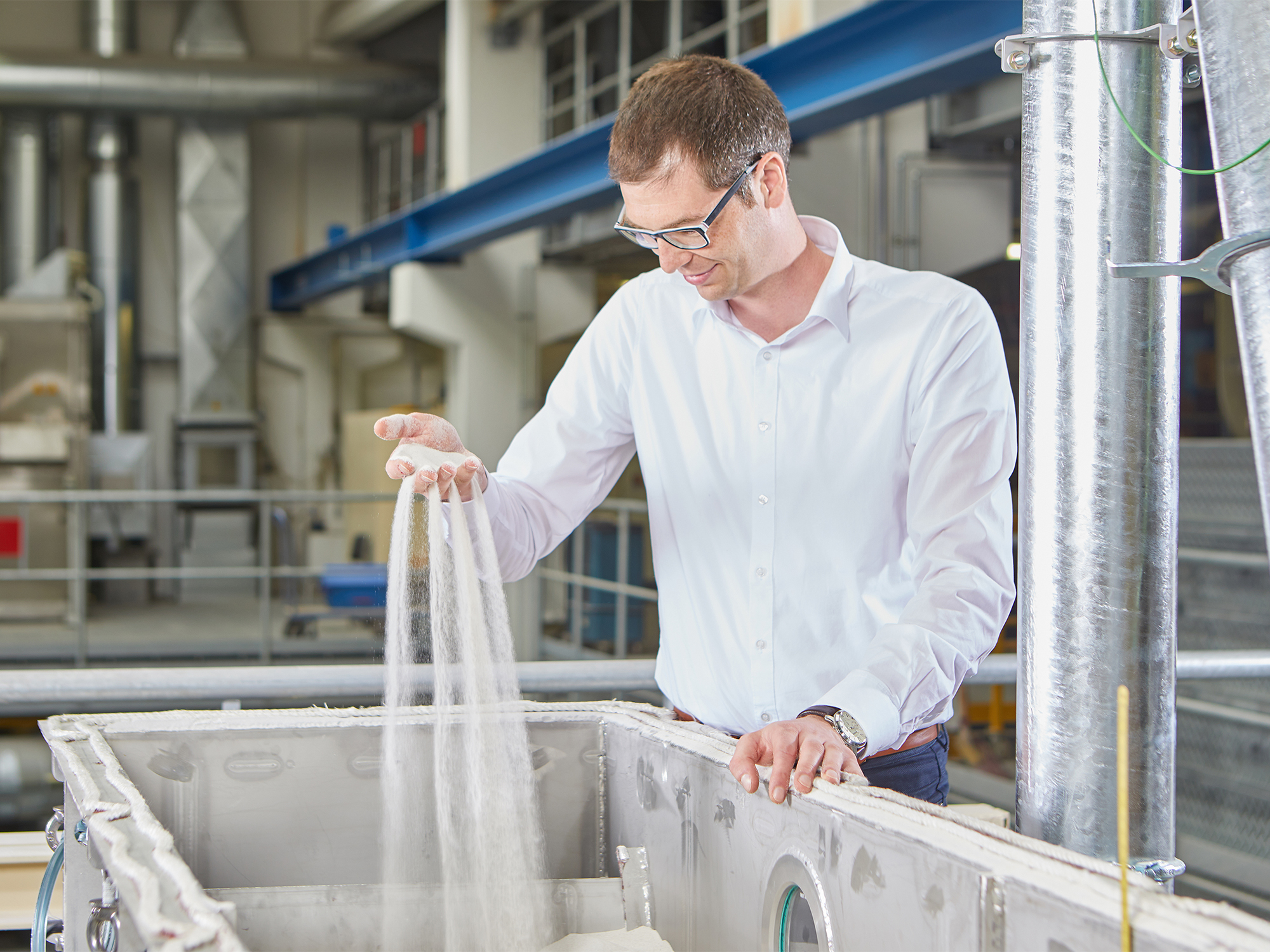 How the civilian service left its mark
Popcorn bags. Thorsten handed out thousands of those to cinemagoers. As a student he had a side job at a cinema with at-seat service in Papenburg, his hometown in Lower Saxony, Germany. What he found more fascinating than the characters on the screen were those in the audience in need of popcorn and beer, ice cream and coffee. "I just like dealing with all sorts of people," says the 34-year old. Finding a very special way of interacting with people was something he learned when doing his alternative civilian service. He helped in a group home for men with severe disabilities. Most of them were unable to speak and communicated only with gestures and facial expressions. "I see people in a different light now. The civilian service taught me a lot about real life."
Start in Bad Hersfeld in 2011
Thorsten made Bad Hersfeld his home in 2011. He followed Beata, who is now his wife. She is from Legnica in Poland and went to Münster University of Applied Sciences for her master's degree. Thorsten had enrolled there for a Chemical Engineering degree course held in English. Beata took up a job in the sales department at Grenzebach in Bad Hersfeld, and Thorsten started in the process engineering department soon after. Grenzebach is his first employer after university and by now he is the deputy head of the process engineering department. Being involved already in the proposal phase of the cristobalite project in Vietnam, taking care of concept and design details, and then being on site in Asia to see to it that the plans become reality and an industrial plant is built; to Thorsten that was, and is, process engineering at its best, worthy of a movie.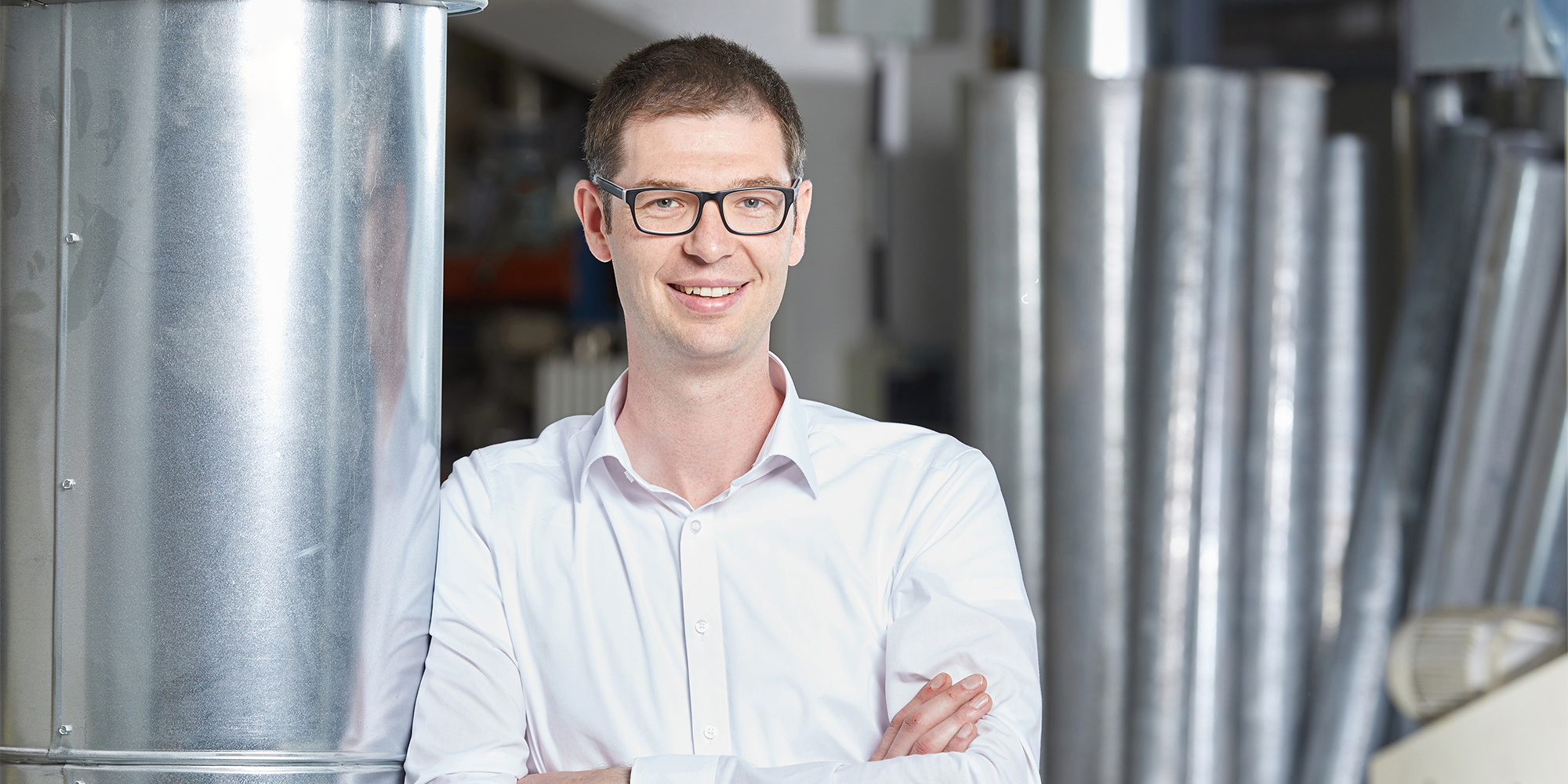 "What I particularly like about process engineering is the wide range of different applications."
Finding friends doing the rumba and cha-cha
Thorsten recommends club sports as a way to settle in and meet people outside the work context. He and his wife, Beata, joined a ballroom dancing club. Doing the rumba and the cha-cha they earned themselves a couple of dance sport badges. The 34-year old also played football (soccer) in a club. He also liked, and still likes, to go for a cruise on his motorbike to explore the area. "I am from the coast, so Bad Hersfeld seems almost like a high mountain area to me." The Rhön Mountains, the Vogelsberg, the Thuringian Forest are all great places for excursions finds Thorsten Rehbock. Since three-year old Philip, Thorsten's and Beata's son, has started kindergarten, the circle of friends and acquaintances is becoming even wider.
Process engineering technology for energy transition
Popcorn and beer. As far as popcorn is concerned, Thorsten changed preferences from sweet to salty while he had his job at the cinema. Today he only eats popcorn when he and his wife organise a movie night for their son Philip at home. And Thorsten brews his own beer - in a canning pot. Seeing how chemistry works in practice is something he grew up with: His father is a chemist – and there was always a lot of DIY and experimenting going on at home. During his bachelor's and master's studies Thorsten worked in industry and today he has a strong passion for process engineering and technology. "I do like the many facets of this job very much." Developing and building a big cristobalite plant is something he would like to do again soon. Another dream project of his: In cooperation with two universities he did research on how desert sand can be used to store heat and how that heat can be converted into electricity. Thorsten Rehbock has found a practical answer to the question of how a cooler can be used for that. The prototype is ready. It is quite possible that series production will start soon for this energy transition project. A process engineering dream with a happy ending for the environment. Movie material.