The Moonlight Sonata. Ludwig van Beethoven wrote this composition at the beginning of the 19th century and it has been part of Lea Miehling's life for some years now. "I like the C-sharp minor key, and the slow, peaceful flow of the piece. It is, however, quite difficult to play", says the 24-year-old. But difficult just means that Lea will persevere. As she began her studies, she also started playing the piano. Now and then she likes to play film music on the electric piano, but her favorite pieces are by Beethoven, Franz Liszt and Frédéric Chopin.
Making industrial web applications secure
From great works for the piano from the 19th century to great challenges for companies in the 21st century: Lea is working on industrial security in her master's degree and thesis. She configures automated security tests for web applications for industrial equipment at Grenzebach Maschinenbau. For Lea, the master's program in industrial safety at Augsburg University of Applied Sciences has been launched at exactly the right time. At the time, she was taking a composite degree, a dual degree, in electrical engineering. She attended lectures and seminars at the university with a focus on power engineering/plant automation as she prepared for her bachelor's degree. Alongside this, Lea completed her training as an electronics technician for industrial engineering at Grenzebach.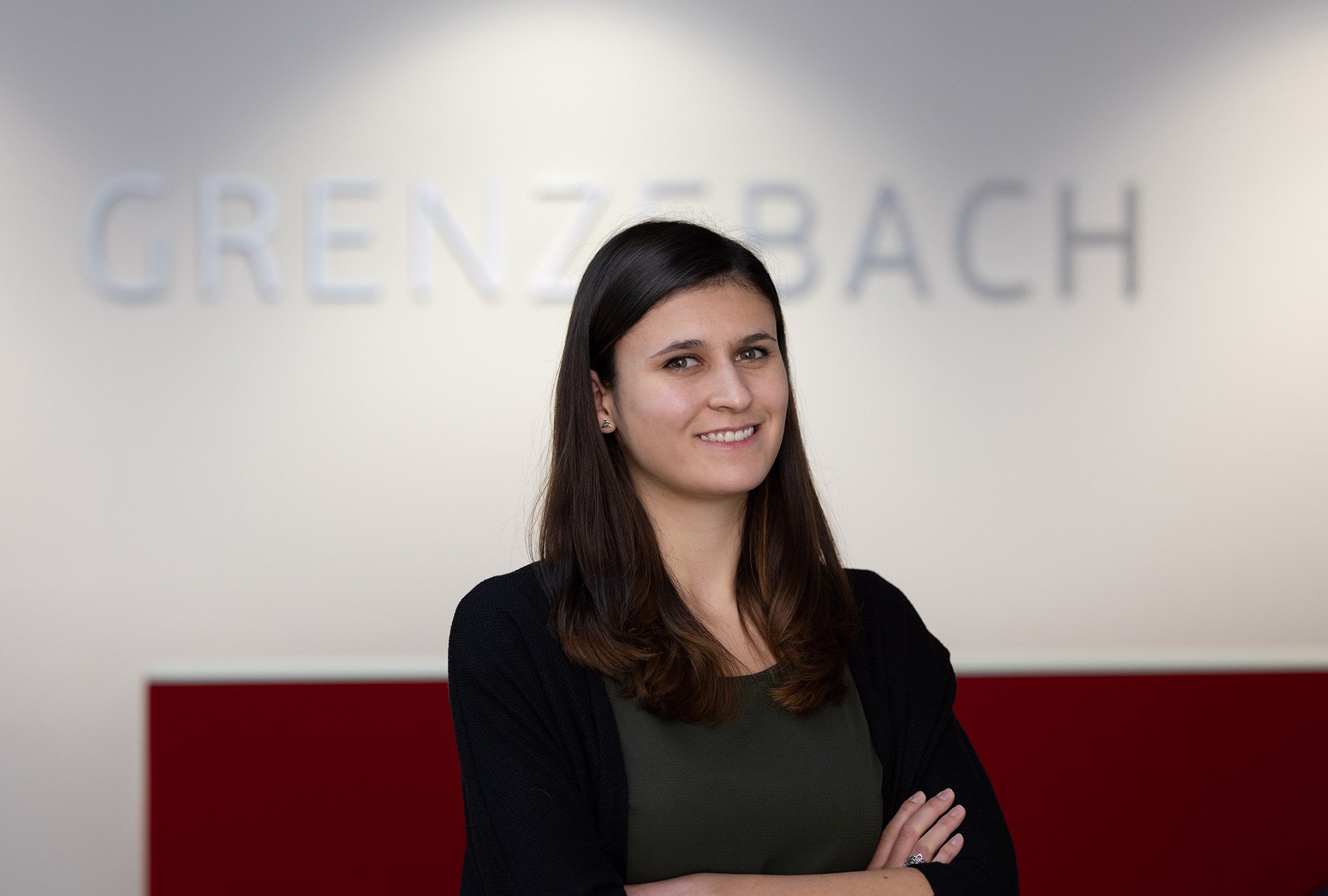 From cryptography to IT law
Try something out. Become familiar with it. Stick to it and become better and better. Gain energy and joy from it for the next steps. This is how Lea also acquired her knowledge of various programming languages during her bachelor's degree. C#, C-Sharp that is, is used frequently in the daily work at Grenzebach. The 24-year-old liked that she could combine her interest in information technology with her work in the company, just as much as she enjoyed the very practical and hands-on activities in her training. As part of her bachelor's thesis, she developed an assistance system that makes it easier to prioritize orders at glass production plants so that the pending orders are optimally realized from the available resources. "In my master's thesis, I could combine software development, which I learned in my combined studies and during the writing of my bachelor's thesis, with the topic of IT security. I am very happy with that because both topics are of great interest to me." Alongside Lea, ten other students take the new Master in industrial security at Augsburg University of Applied Sciences. The topics range from cryptography to IT law. It is an interdisciplinary program offered by the faculties of electrical engineering, computer science and economics. Many courses are held in English, and the master's thesis is also written in English.
The exchange with colleagues at Grenzebach Maschinenbau and Grenzebach digital is also sometimes in English. Lea also speaks French and Spanish. "My knowledge of Spanish definitely helped me to spot important information in an original Portuguese text during research", Lea says.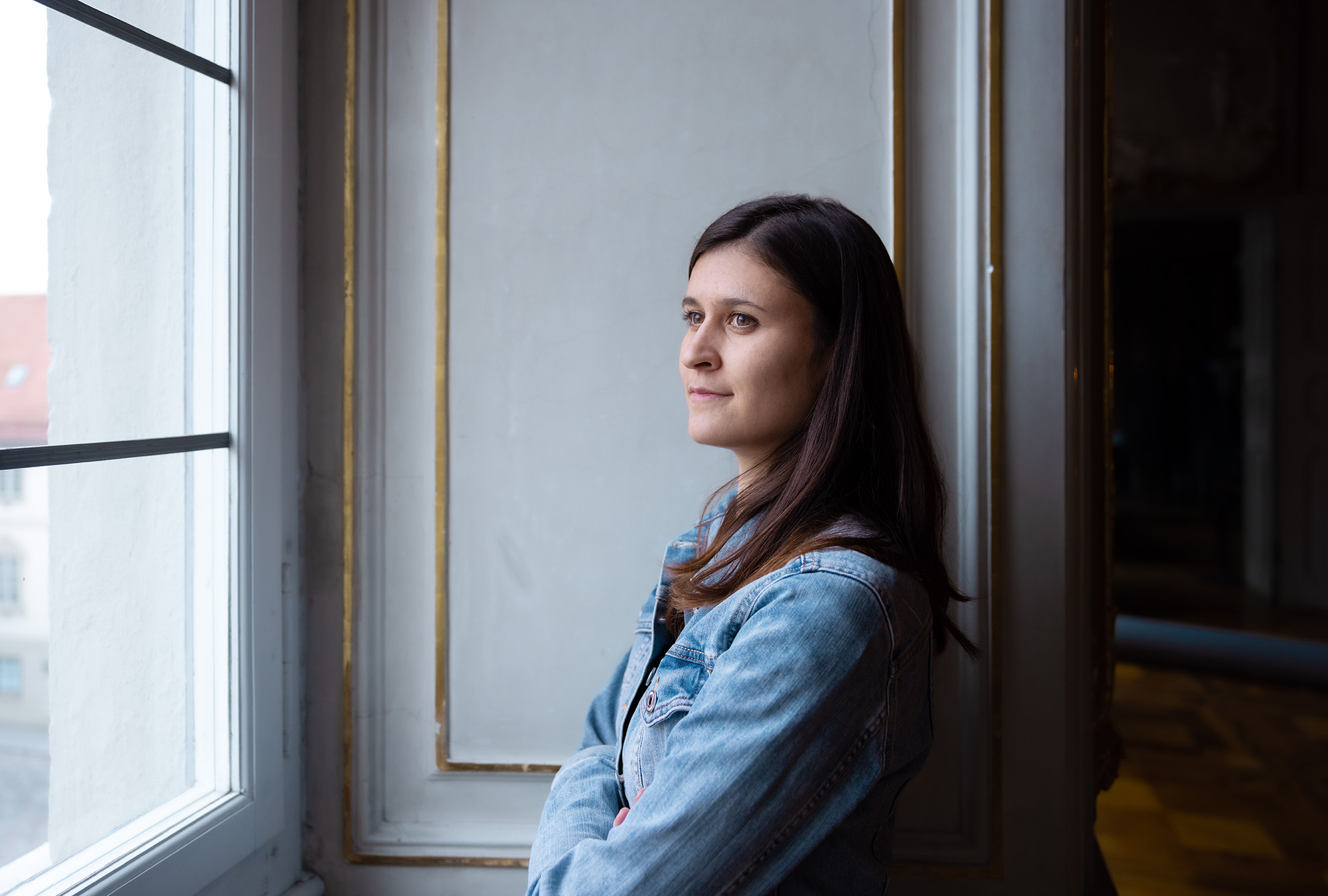 Combined studies thanks to Speed Dating
Lea got to know the different options at Grenzebach during a Speed Dating between students and companies. She still attended the Gymnasium in Donauwörth at that point. She found a dual study program interesting because it would allow her to combine theory and practice right from the start and have her own income at the same time.
Lea used the time between her graduation and the start of her studies to make running a daily routine. She had tried out running courses in and around Donauwörth before. "Right after graduating from high school, I had the time to start running regularly. I could keep at it, and then it got easier and easier and started to be really fun." During the week, Lea regularly runs about three, four kilometers every evening – on the weekends she sometimes takes longer routes of up to 15 kilometers. She runs in the fields near Riedlingen or across the Wörnitz meadows near the Donauwörth clinic. A few years ago, Lea also participated in a half marathon, the Lionslauf between Eichstätt and Neuburg an der Donau. "Running is like a kind of meditation for me. I feel really relaxed afterwards."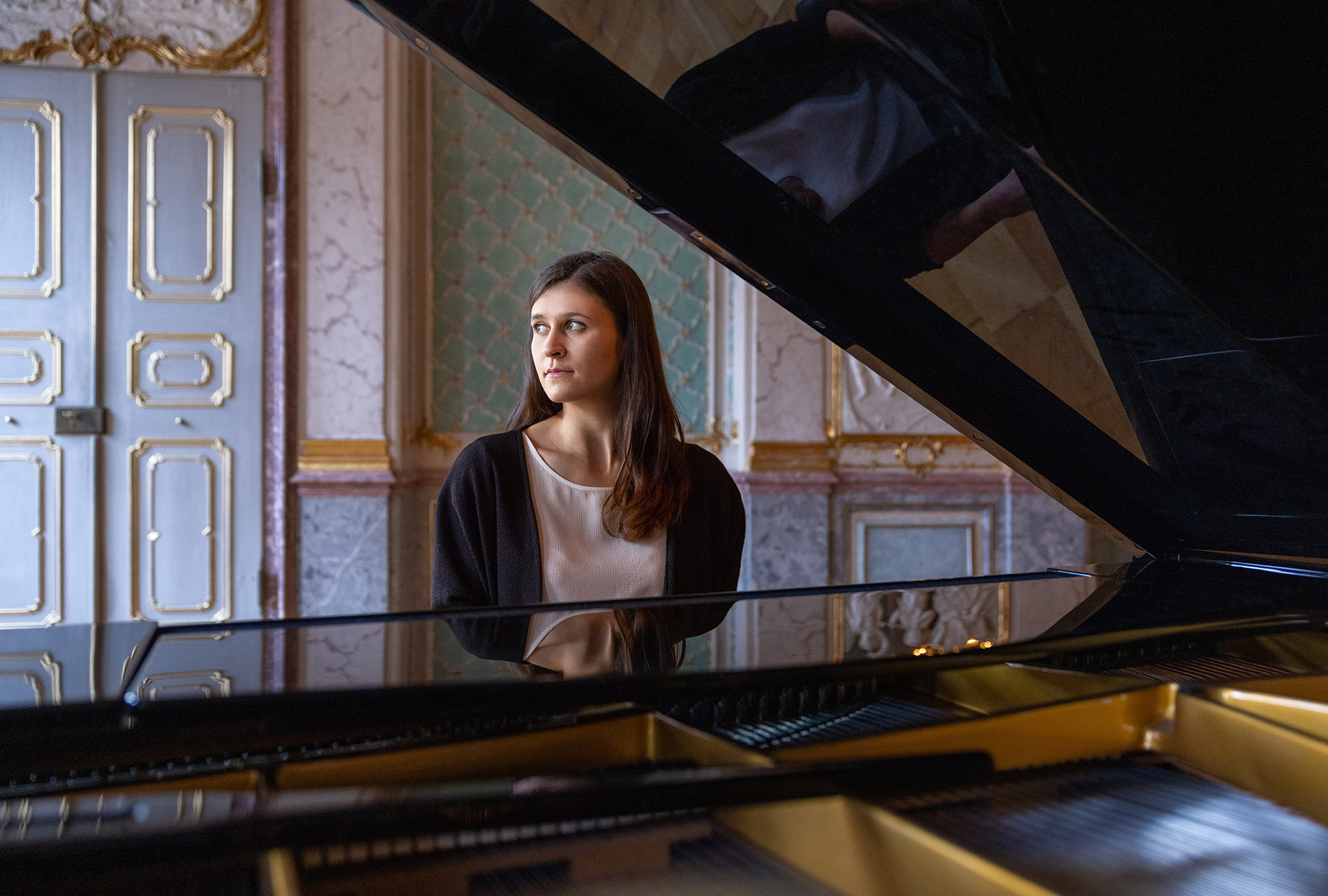 "One of the many aspects of the piano is that I can sit down and play by myself at any time. I also sometimes make music together with a friend who loves to sing and is very talented."
Newest hobby: sewing
What Lea enjoys about her new hobby is the mix of work and relaxation. "I really like creating something with my own hands which is also useful." She just started sewing with her mother's sewing machine. Which item of clothing do I need right now? This question often marks the start of her search for patterns and fabrics. Her first attempt, a shirt, was not yet a success, but it was followed by a beautiful kitchen apron, summer shorts, quirky headbands.
From the lecture hall to the sewing machine at home. From researching global sources for her master's thesis to the running track right outside her front door. From the computer screen to a walk with her dog Roxy, whom she fetched from the animal shelter in Hamlar near Augsburg. From industrial web applications to the piano. Lea loves change and in that, continuity.