"It's about exceeding your own limits and competing with yourself", is how Elias Endhardt describes his passion for climbing. The higher the better and the mountain ranges of the Alps offer the perfect scenario where Elias is always on the lookout for new and adventurous climbing paths. His favorite climbing partner also happens to be his partner in life, his wife Hannah: "It's not very common that couples enjoy climbing together", says the 31 year old.
Aside from his passion for climbing, Elias Endhardt also has a passion for bits and bytes. At Grenzebach he leads a team of seven for network technology and industrial safety. Together they implement the IT infrastructure for Grenzebach equipment which is vital for all modern solutions and indispensable in times of Industry 4.0. During his climbing adventures it's all about the next secure grip and step, in his professional career it's all about the secure remote access to high-tech equipment. Thinking outside of the box is crucial when trying to find new climbing paths or IT solutions.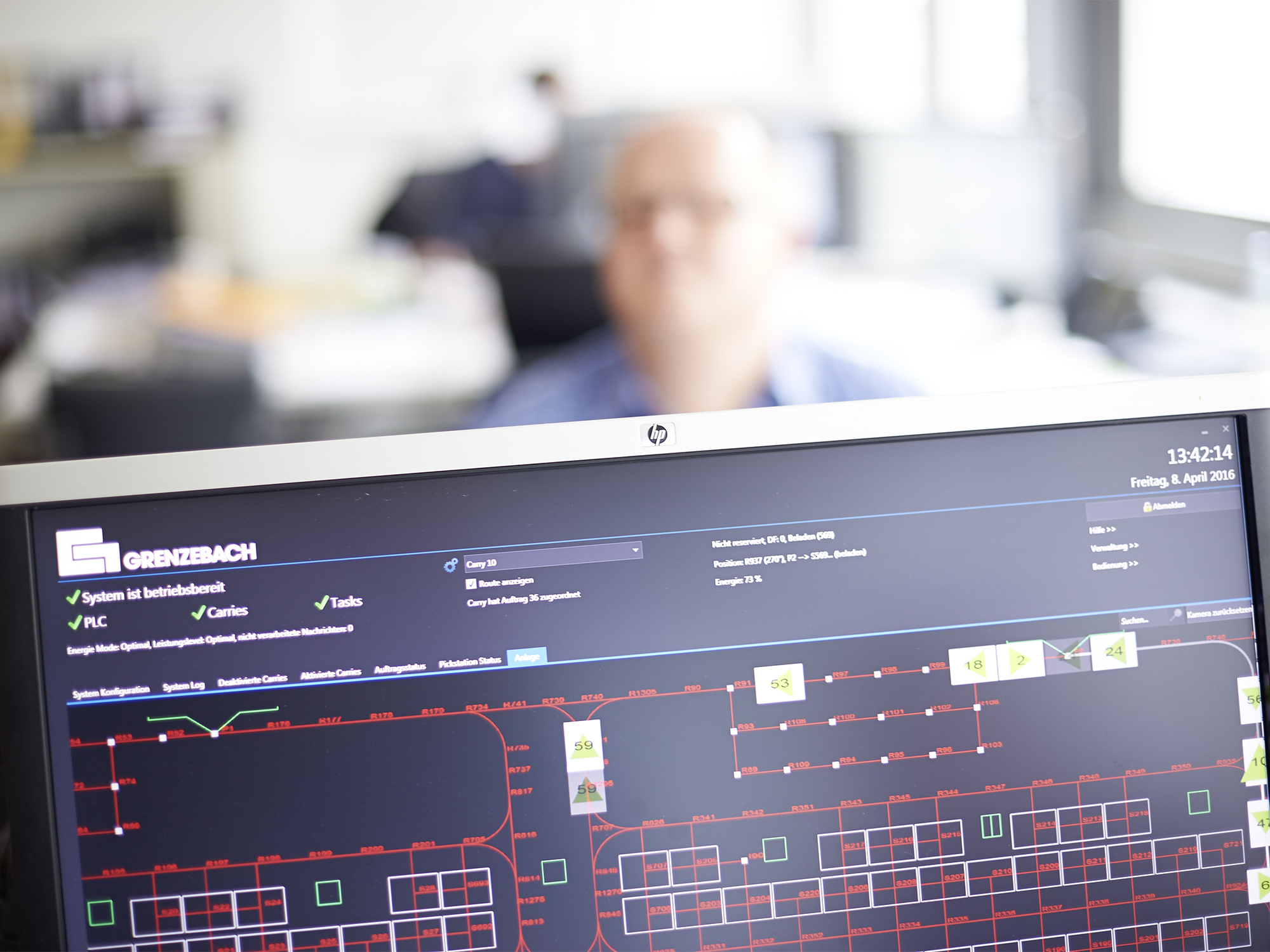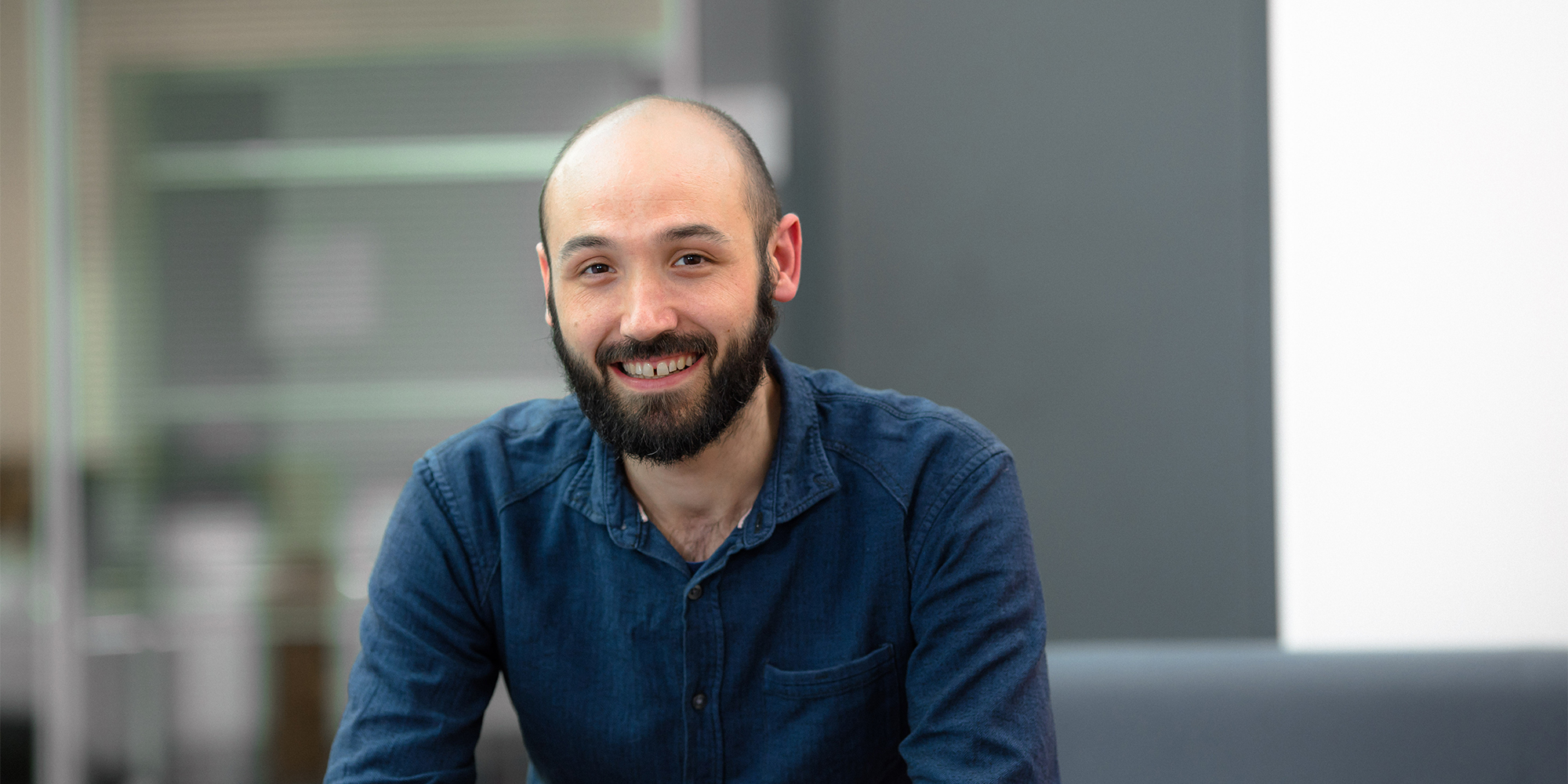 "We like to go bowling together, meet at the beer garden or cook out."
As a kid and teenager already, Elias liked to challenge himself with IT tasks: "I have always enjoyed an analytical approach to things. For instance, I would mess with PC boards so I would not have to go and buy computer games anymore". Discovering the world in a more playful way as a kid, he would later find bigger interest in the more technical side of things; however, a career in the computer field was not necessarily evident. "I could very well have imagined to become a veterinary or to sink whalers in the ocean". His great interest in physics turned out to be the determining factor to enroll in an electronics installer apprenticeship, specialty equipment technology.
After finishing the program, Elias decided to complete a voluntary ecological year at Jugendhaus Lehmbau in Augsburg, a place for recreational and educational activities for children and teenagers. His mother also used to work there and at an early age Elias became involved and was very committed to working with young people. This experience was great for teamwork. During his time at the Jugendhaus Lehmbau he also met his wife who was just completing an internship.
But let's revert back to the love story about bits and bytes. Elias Endhardt was the perfect fit when Grenzebach was recruiting a specialist in computer and electrical engineering for the headquarters in Hamlar: "There was no job title at the time and I was able to turn my hobby into my occupation". 2007 Elias started with Grenzebach on a temporary assignment. Oftentimes he would have to learn his tasks by simply doing them and self-educating himself. Continuous commitment and effort to want to keep learning and developing yourself is critical to stay up to date and move well ahead of the competition.
Giving 100% at your job but also being able to maintain an optimal work-life balance is one of the reasons Elias likes working for Grenzebach so much. With his wife he can enjoy the time outside of work discovering new climbing paths. All they need for their hobby is some climbing essentials like a rope, a harness, the right shoes and chalk and they are ready to go. Elias does not care so much about brand name expensive climbing equipment, for him it's more about improving his techniques. In both, sports and profession, it's crucial to set milestones. Elias considers himself a perfectionist and does not mind being called a nerd: "If a nerd is someone who has a high affinity for technical matters and likes to incorporate acquired knowledge at work, then yes, that's what I am"; a nerd competing with himself.