The controlled cooling process minimizes stresses in the glass, which is vital when processing the glass afterwards. Therefore, the annealing lehr has a very important role to play. A Grenzebach annealing lehr will contribute to a stable glass. In the closed part of the annealing lehr, heat exchangers are used to prevent cooling with ambient air, which prevents contamination during the process and, in turn, ensures better quality glass. We draw on a customized calculation program with a good, decades-long track record and our expertise from 40 years of annealing lehr technology.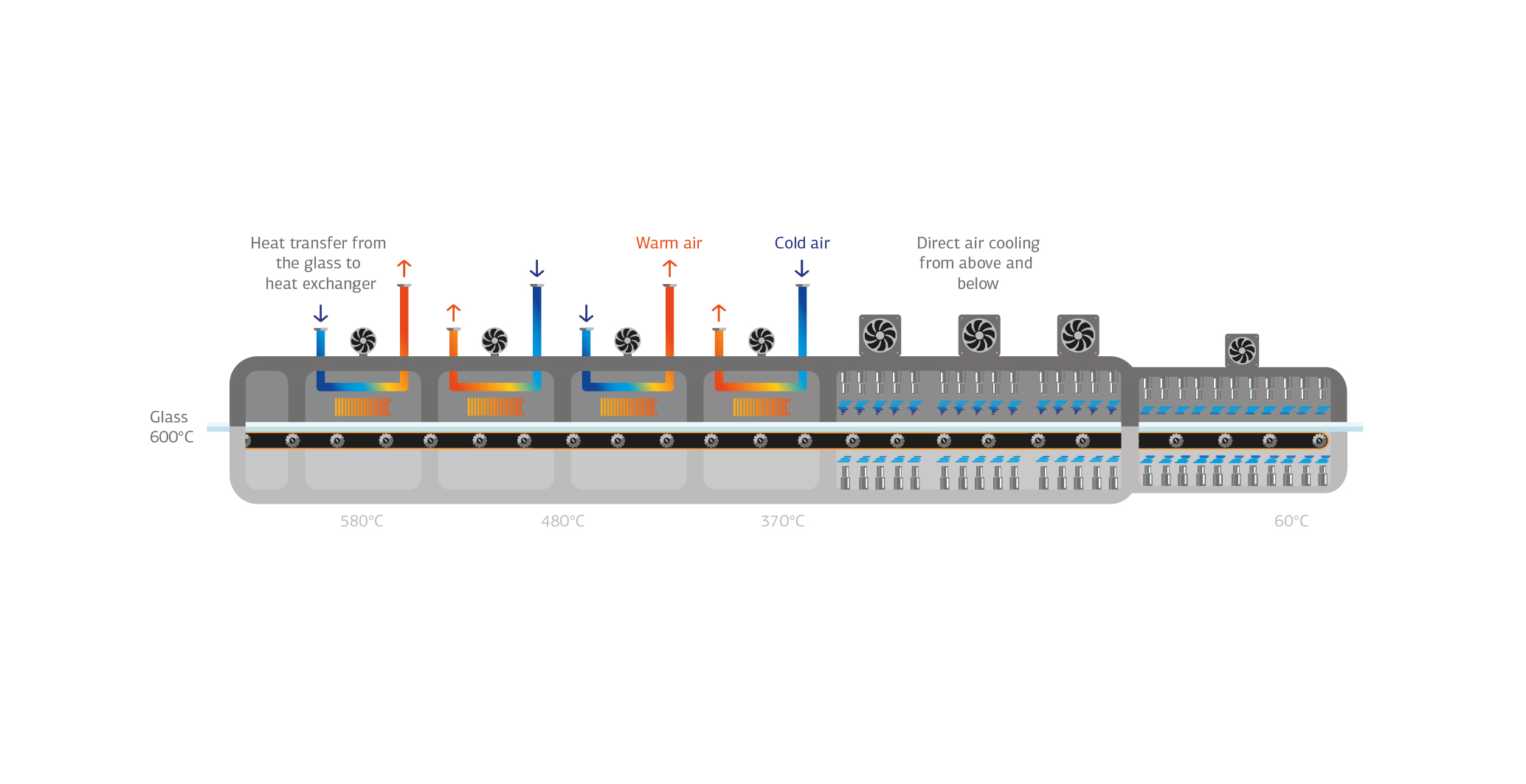 The right combination between the radiation process and the convection process
In Grenzebach annealing lehrs and especially in the radiation area, ambient air is crossing a battery of heat exchangers that avoids any contamination of the glass. As a result, higher quality glass is ensured and a better control accuracy of the process.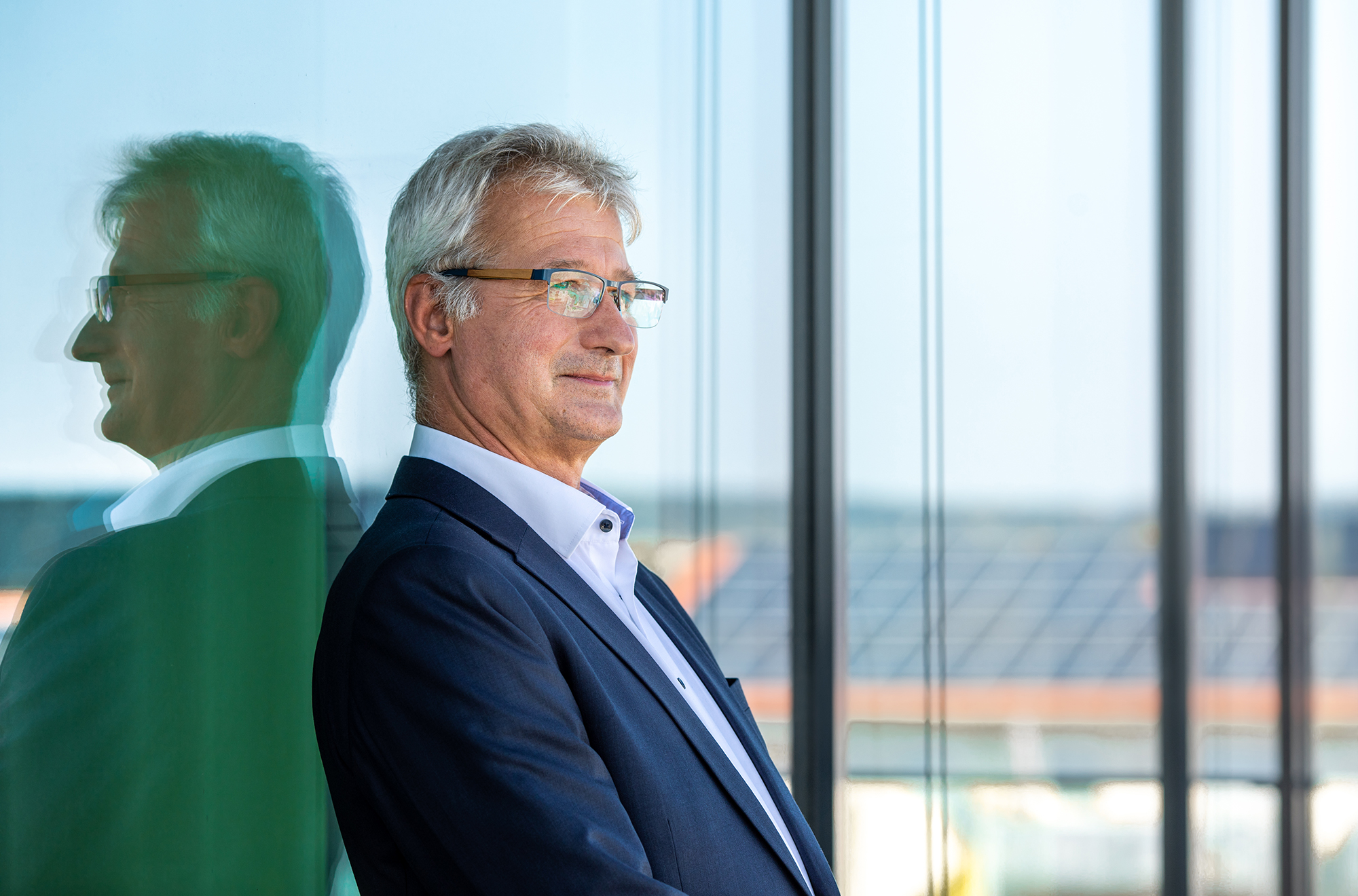 "The data from the annealing lehr help to enhance the production process even further. They are very important for the cold end and specific analysis creates added value thanks to digitalization."
Let us help you create a 'thinking' factory.
Digitalization
The future of the glass manufacturing industry is digitization, which means that all stages in the process not only deliver and process data, but also communicate with each other. That's what we call smart production.
Thickness measurement in the hot area and two-sided temperature measurement are just two of the features involved. The measurement of the glass ribbon's width offers an additional advantage: by combining the drawing speed of the annealing lehr with the thickness and width of the glass ribbon, it is possible to calculate the tonnage precisely. And by measuring the glass's position, ribbon swing can be detected and corrected at an early stage. Moreover, the data from the annealing lehr generate conclusions for the entire production process, particularly the cold end. This data gathering and analysis and the resulting conclusions offer real added value for glass producers.
Technology & equipment
Float glass production
For North America
Your contact person: Ron LaBorde
You would like to know what Grenzebach glass solutions can do for you? Call or write us about your challenge. We look forward to hearing from you!
We are here for you
Your contact person: Robert Lamy
Collaboration means dialogue. We support you no matter where you are in the world. Contact us. Send us your enquiry.