Thickness and structure of drawing glass are controlled in production through a roller pair. The molten glass flows out of the furnace and accumulates in front of the pair of rollers. The distance between the two rollers determines the thickness of the glass. One of the two rollers may have a structured surface - hence the term patterned glass. A special structure is used for PV modules so that the incident sunlight is concentrated towards the solar cell, ensuring that the solar module is as efficient as possible.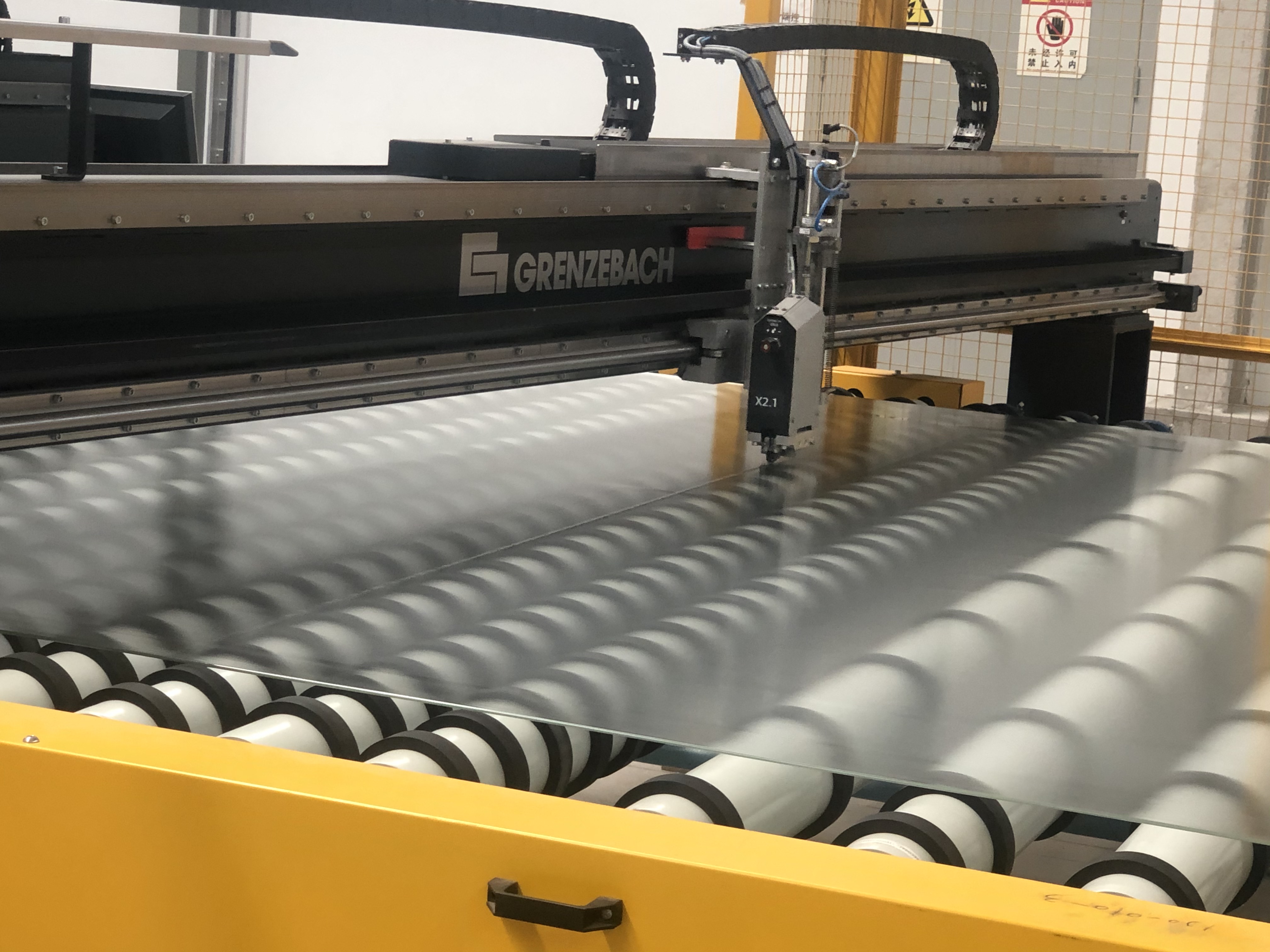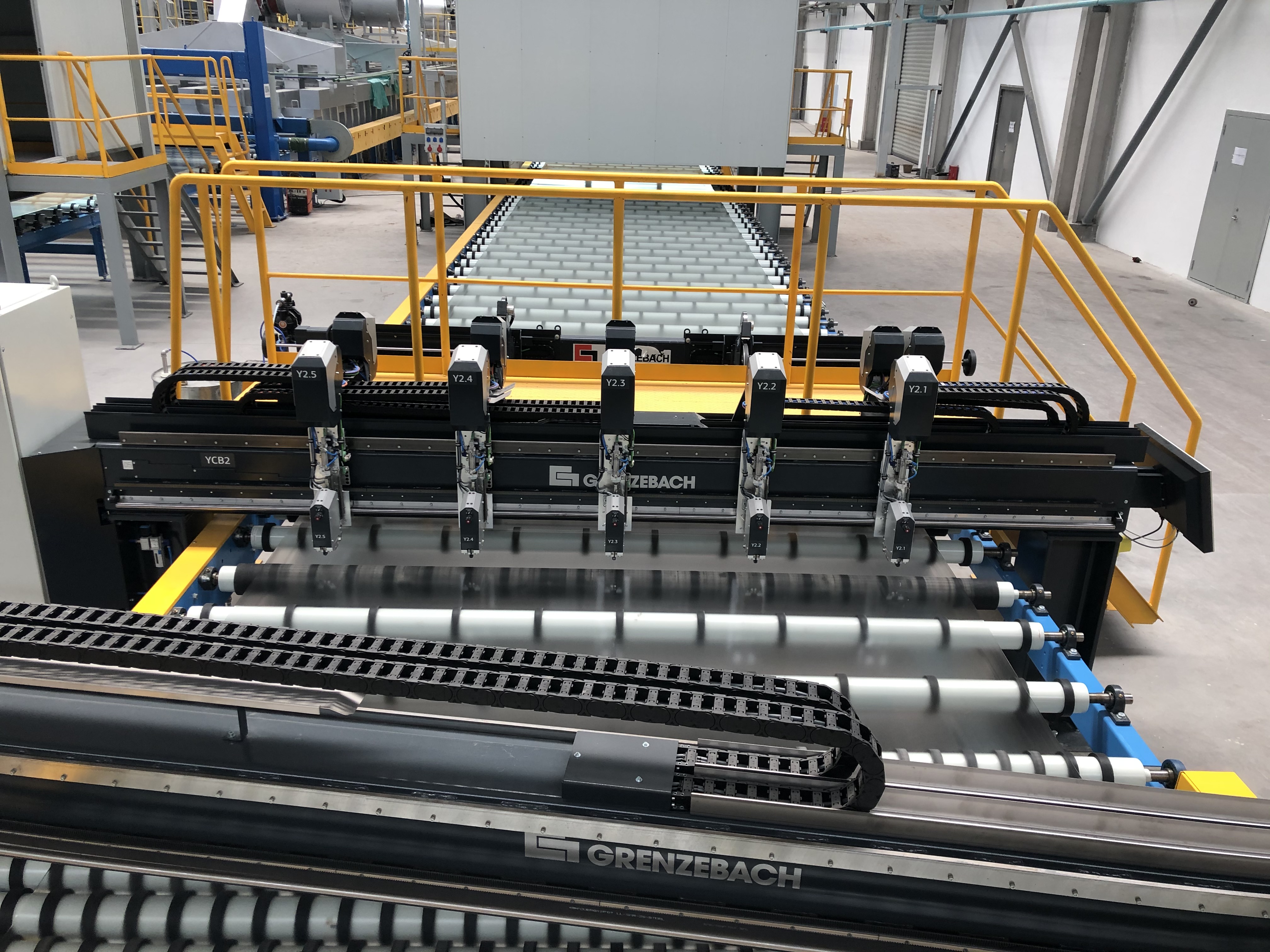 Melting furnaces for drawing glass today provide up to 1,200 tons of melting glass per day. Each furnace supplies several side legs. Grenzebach provides hot end as well as cold end technology. We are your partner along the entire production line, from the annealing lehr to the cold end with cutting, stacking and conveyor equipment. One line produces between 150 and 300 tons of glass per day, which is perfectly adapted to the solar panels in terms of thickness and size.
Technology & equipment
Patterned Glass
The next step in the value chain is the further processing of the raw glass.
The edges are polished, and the glass is prepared for later use in the solar module. This is where the precise Grenzebach cutting technology pays off, increasing the efficiency and cycle time of the grinding, while reducing the need for expensive grinding material. Grenzebach also provides equipment for further processing
For all other regions
Your contact person: Florian Nagler
Collaboration means dialogue. We support you no matter where you are in the world. Contact us. Send us your enquiry.