Friction stir welding with high axis dynamics and precise weld path guidance
Process-reliable and robust
Utilize the gantry machine system concept for your special component. The 4-axis gantry system is designed for high axis dynamics and precise weld path guidance in the HYDROPOL® machine bed, which is specially designed for very high stiffness and low dynamic compliance and deformation.
The individual work areas of the 4-axis gantry systems allow you to remain flexible. Even large components such as battery trays measuring up to 1.50 x 2.00 m can be accommodated. You can rely on a robust process that delivers reliable, reproducible weld seam quality across the entire working range.
The gantry machines are designed to provide good accessibility for loading and unloading with a robot, even for large assemblies. Of course, the complete work area is accessible while still providing protection. The maintenance access points at the rear make it possible to access control hardware and the central power supply at any time.
Keep an eye on everything
Grenzebach relies on proven CNC control technology, the IndraMotion MTX control system from Bosch Rexroth, and combines it with an innovative process control system. Adapted software interfaces also make it easy to connect to a higher-level control system. Machine and process programming is carried out via an FSW CAD/CAM.
The swiveling operator station with an easy-to-read 21-inch touch panel gives the operator a constant overview of all welding parameters and data relating to the gantry system. A manual control unit is available for manual control of the axes. The large front window provides an ideal view of the welding process. It is also possible to follow the welding process at the operator station via an optional live image camera integrated in the welding head.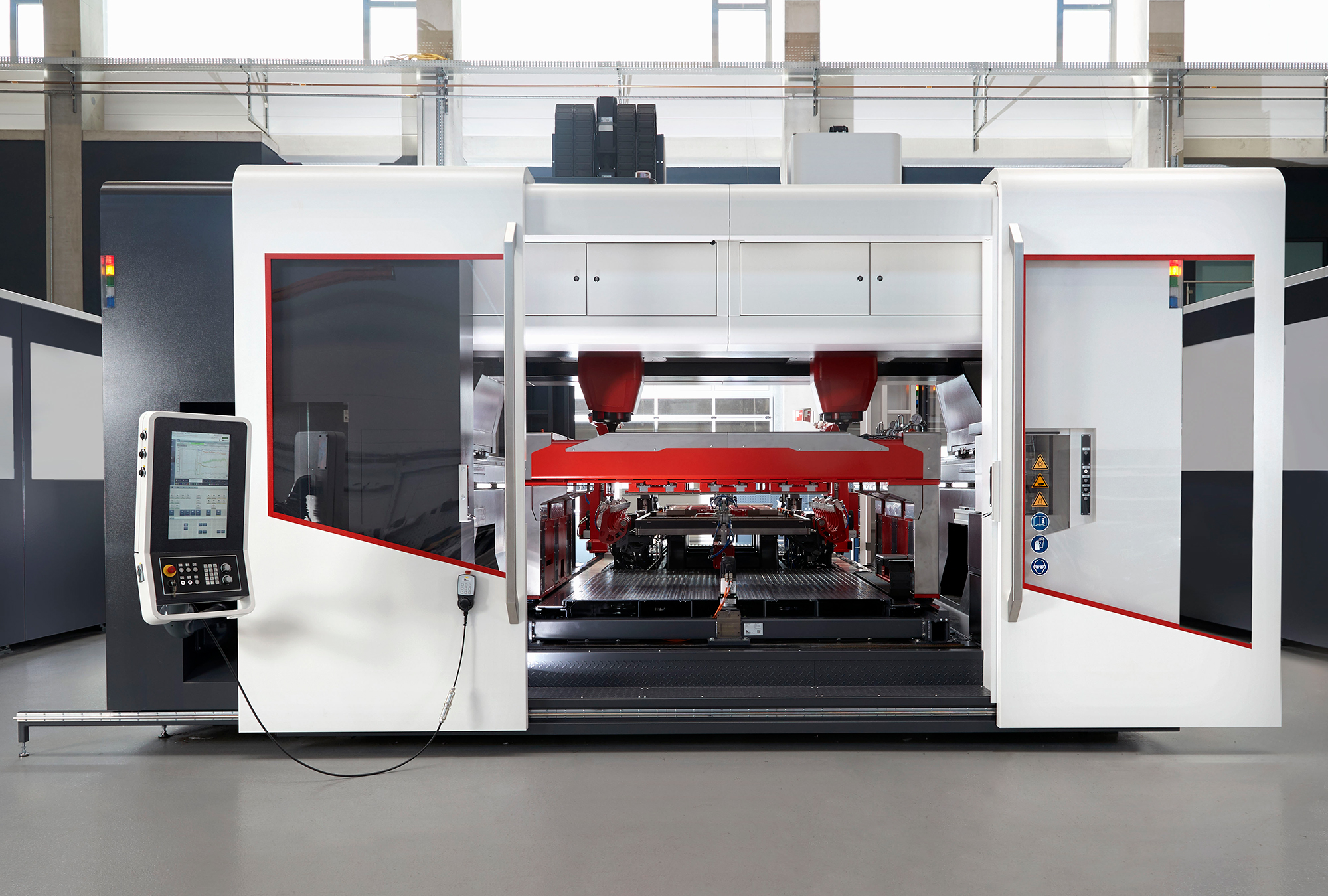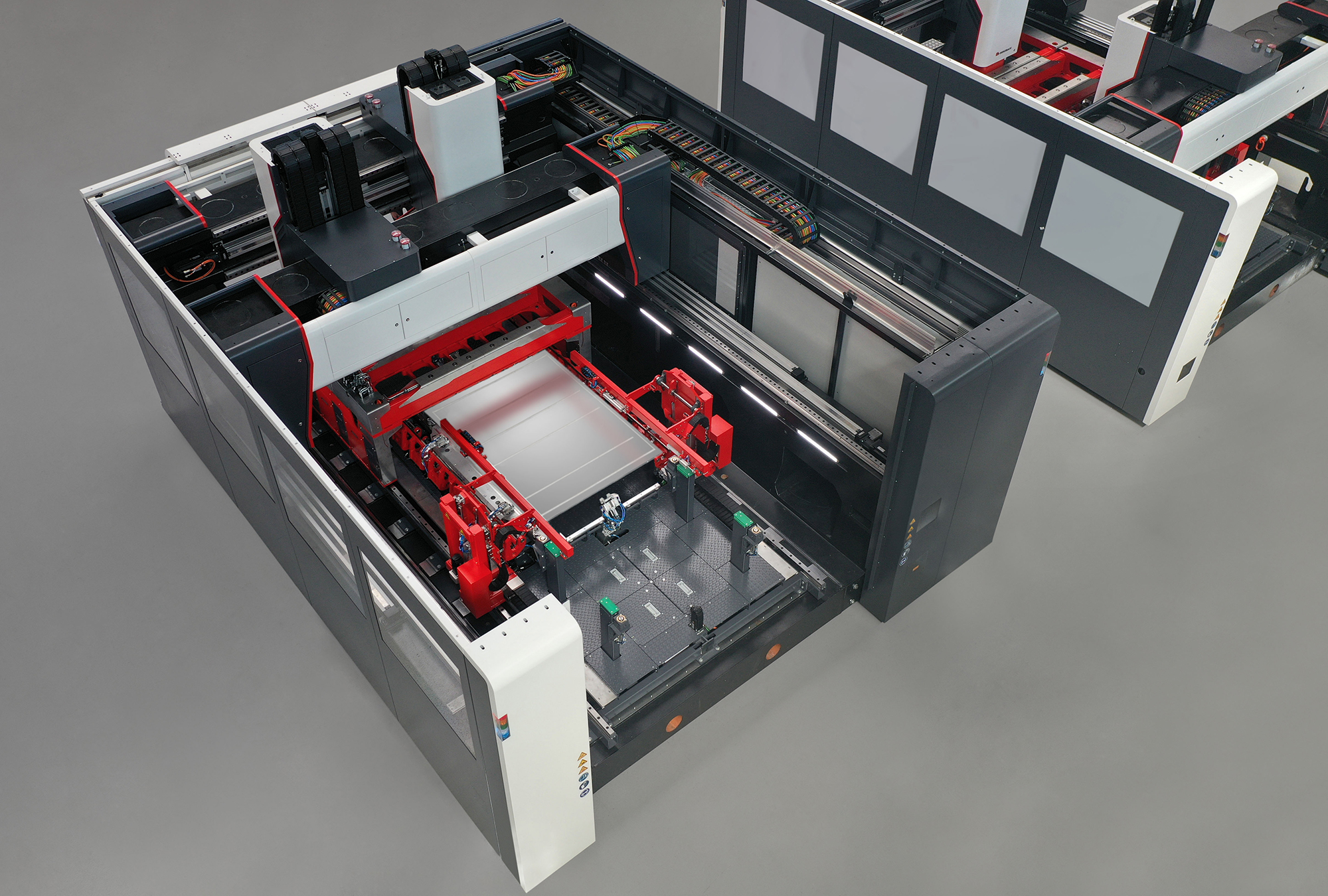 Boost your productivity: Two gantries, two welding heads – combined in one system.
D-DSM double spindle gantry
With the double-spindle FSW gantry systems in the D-DSM series, Grenzebach enables even faster and more efficient work. D-DSM stands for Double-Spindle Dynamic Stirring Machine. By adding an additional gantry bridge to the DSM, users have two independently operating welding heads at their disposal.
Reduce effective cycle time
The second gantry bridge means that cycle times can be cut in half, resulting in economical production at high volumes.
Faster but still flexible work
The two welding heads work independently of each other. This allows you to weld in parallel at different points on a workpiece during friction stir welding, so large components can be processed efficiently.
Low space requirements
Space and equipment requirements in production are reduced, while efficiency is increased. The overall investment is significantly lower. In addition, space is freed up for other applications.
"Our D-DSM double-spindle system is used for high-volume production of battery trays for electric vehicles. As Grenzebach has continued development, we have met the needs of the automotive industry with improved accuracy. We continue to develop the portfolio of gantry machines with an eye to the future and to trends in various industries."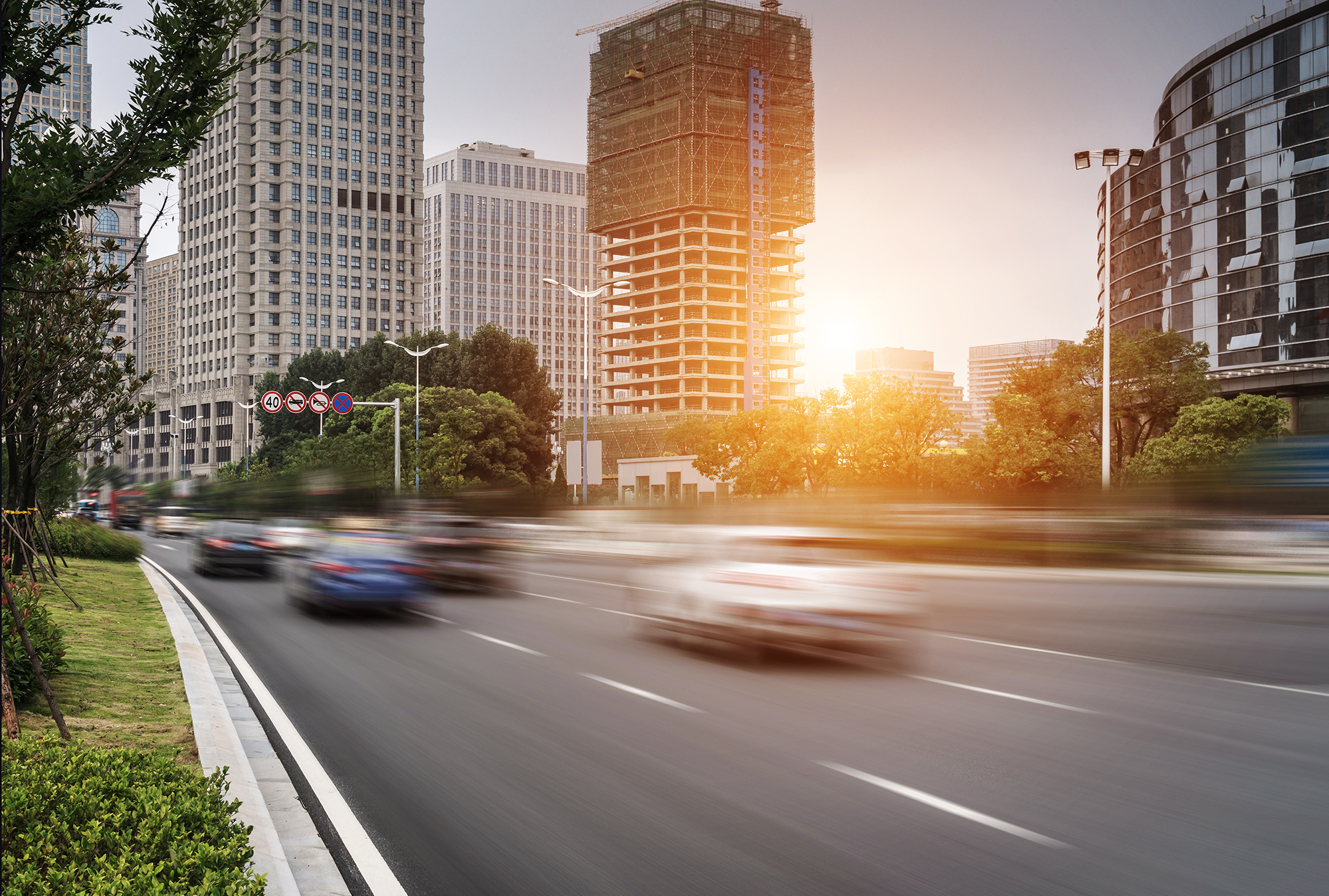 Friction stir welding for e-mobility
Crash-test-safe battery trays and heat exchangers
Technological change has arrived in the automotive industry. Mounting pressure to roll out low-emission vehicles is coming from the political arena.
Concepts such as driving on green energy are having a direct impact on work with aluminum. As a result, demand for the welding of cast components for the automotive industry is skyrocketing. One example is the manufacture of battery trays and heat exchangers. This is where green energy and green technology meet: friction stir welding is emission-free.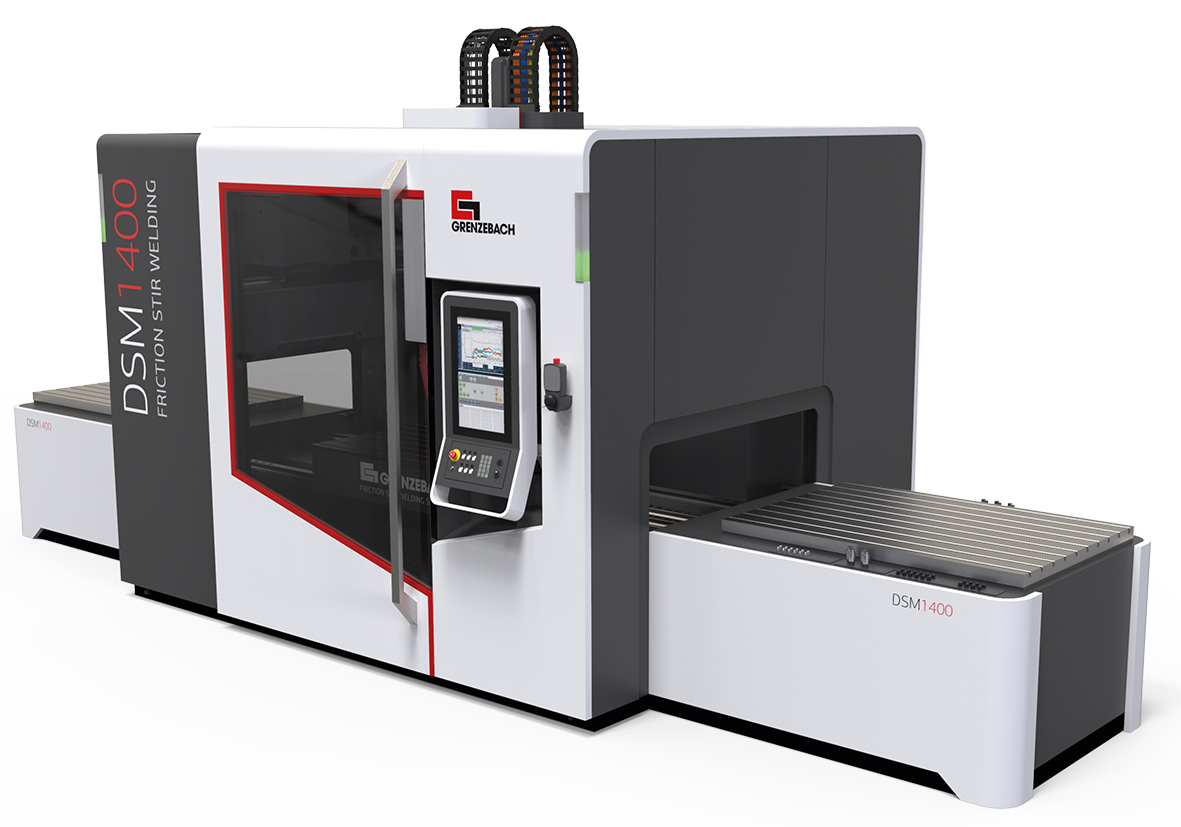 Enhanced productivity due to our feeding systems
Fast and flexible
In addition to dynamics and welding speed, fast loading and unloading of the gantry machines with components is also crucial for cycle time. The modularly expandable automatic DSM component-feeding systems make it possible to load and unload workpieces outside the machine while processing is going on. The components can be loaded and unloaded manually by the plant operator, for example with the help of a manipulator or overhead crane; the process can also be fully automated.
More solutions
Friction Stir Welding
For North America
Your contact person: John Fluker
Do you have questions about friction stir welding? Would you like to know whether a new idea can be implemented with FSW? Or do you need support in selecting a system? Please contact us. We'll be happy to advise you!
For all other regions
Your contact person: Sahin Sünger
Do you have questions about friction stir welding? Would you like to know whether a new idea can be implemented with FSW? Or do you need support in selecting a system? Please contact us. We'll be happy to advise you!