Optimal casting processes for your castings
MANUFACTURING PROCESSES
Sand casting
At the core of the sand casting process is a mold made of resin sand or green sand, which is used only once. This casting process is ideal for cast iron and other metallic materials. With or without a cavity, large or small – sand casting offers you maximum flexibility.
Advantages of this process:
Freedom in design
Independent of size
Moderate costs for patterns or setup
Chill casting
At the center of the permanent mold casting process is the permanent metal mold die in which the molten metal is poured. Gravity alone creates the mold filling. Due to the high thermal conductivity of the permanent mold, the melt cools down faster in the permanent mold casting process. The advantage for you: a denser and more homogeneous casting.
Advantages of this process:
High dimensional accuracy, less post-processing
Surface quality
Good contour reproduction
Pressure die casting
Pressure die casting is based on a metal mold that can be reused multiple times. In low- and high-pressure die casting, the molten metal is pressed into the metal mold under pressure. This process is especially effective in series production for thin-walled aluminum components.
Advantages of this process:
Fast
High casting quality
Thin-walled components possible
Investment casting
Investment casting, also known as lost-wax casting, excels through high design freedom and dimensional accuracy. Investment casting works with "lost" wax patterns which are treated with ceramic slurry. Investment casting is particularly suitable for small and very tiny parts.
Advantages of this process:
No separation of molds
Freedom in design
High dimensional accuracy and surface quality
Less effort for post-processing
Hot mold forging
In addition to the classic casting processes, Grenzebach also offers the hot mold forging process for components that require particular robustness and high load capacity. Semi-finished products are heated and shaped under pressure during the forging process. The heated metal is formed, sometimes in several steps, until the desired final contour is achieved.
Advantages of this process:
High strength
Generally good mechanical properties
No solidification, high formability
50 g - 17,000 kg
From filigree to very heavy: we can produce castings in all weight classes.
18,000 tons
of castings are manufactured and processed every year.
Our casting materials
Portfolio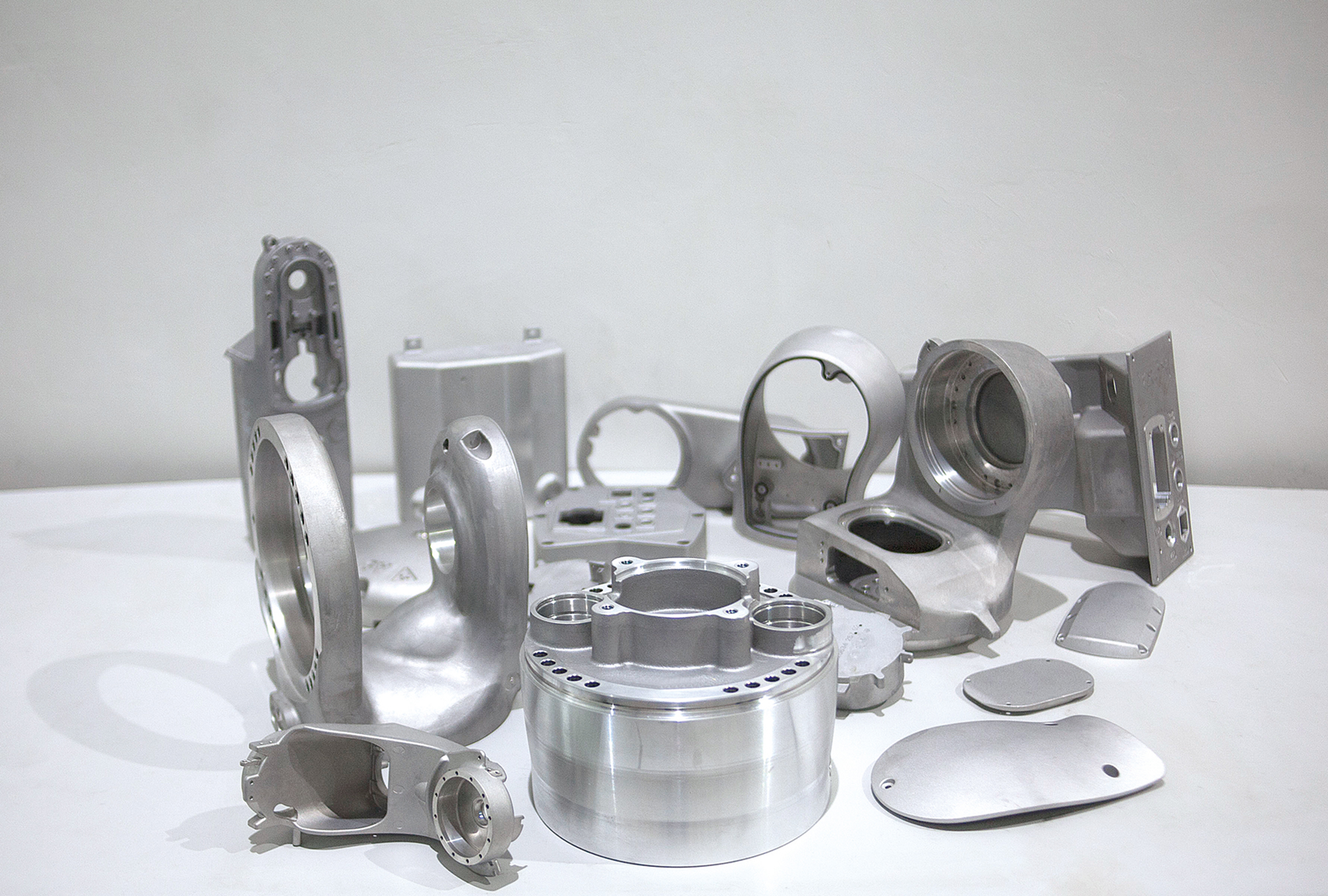 "Foundry is a craft – and that's where we gain a lot of experience together with our customers and partners. Since I entered the foundry business professionally after studying foundry engineering at Lanzhou University, I've continued to learn every day – for 31 years. Our knowledge and network are the basis for casting products of the highest quality."
Castings – a perfect fit and fully compliant with standards
Working with international standards is a matter of course for us. Thus, we implement the following framework in detail:
ISO 8062-3: Geometrical product specifications
DIN EN 1369: Founding – Magnetic particle testing
DIN EN 1559: Founding – Technical conditions of delivery – Parts 1 – 4
DIN EN 1370: Founding – Examination of surface condition
DIN EN 1561: Founding – Grey cast iron
DIN EN 1563: Founding – Spheroidal graphite cast irons
DIN EN 1706: Aluminum and aluminum alloy castings – Chemical composition and mechanical properties
DIN EN 12680: Founding – Ultrasonic examination
DIN EN 12681: Founding – Radiographic testing
Contact us any time!
Your contact person: Alfred Schlosser
Do you want to go into series production with a new component? Do you need expert feedback on an idea? We're happy to help you!