Your complete casting supply chain available from one supplier
Why come to Grenzebach?
Industrial castings are multi-talented. Numerous industries rely on them, whenever high quality parts are required in series – at low unit costs and reliable availability. This is particularly true in the field of automation and robotics, which requires castings of the highest precision, tailored to your area of application. And this is exactly where we can support you! Choose Grenzebach to manufacture your industrial castings.
From the initial drawing to series production: With us, you get the complete package, from consulting, design, casting and machining to packaging and supply – precisely what you need.
From continent to continent: After joint definition of the product in Europe, we manufacture for you in China. The castings are machined according to European and international quality requirements.
Service from A to Z: Our belief is that mapping the complete supply chain means clarifying every detail and every concern for you. You receive the finished castings wherever you need them.
From us for you: For years, renowned customers in the automation industry have relied on Grenzebach: profound experience, earned trust. We use our knowledge to your advantage.
The easy way to source castings – you can sit back and relax!
Highest quality at optimum cost
Our focus is on cast products of the highest quality at optimal costs. Grenzebach has been working successfully in production and finishing in China for years. Expert, high-precision machining is what sets us apart. And we make our routines available to you.
Europe, Asia, USA: The Grenzebach Group has a strong international network. We know what counts in the procurement of castings.
Simple procurement of castings
You can give us the responsibility for your entire supply chain. From consulting, design, production in various casting processes, and machining to packaging and supply, we will put your individually needed services in one package. The proven basis for this process is the established cooperation of our teams in China and Europe.
Casting development – rely on our expertise and advice
More courageous, more creative, more resource-efficient: casting processes are constantly evolving. We design and build molds and models precisely according to your requirements – the individual basis for optimized series production. We combine short lead times with added value. Our knowledge grows every day in our exchanges with long-term customers.
"Grenzebach has been represented in China for more than 20 years. 'We've been manufacturing in Jiashan for over a decade. This location is a crucial hub for our international strength in castings and molds. I myself worked for Grenzebach in China for many years. Back in Germany, the cooperation between our teams in Europe and Asia inspires me every day. Everything dovetails, resulting in the best possible support for our customers, for whom we map, support and continually refine the entire supply chain."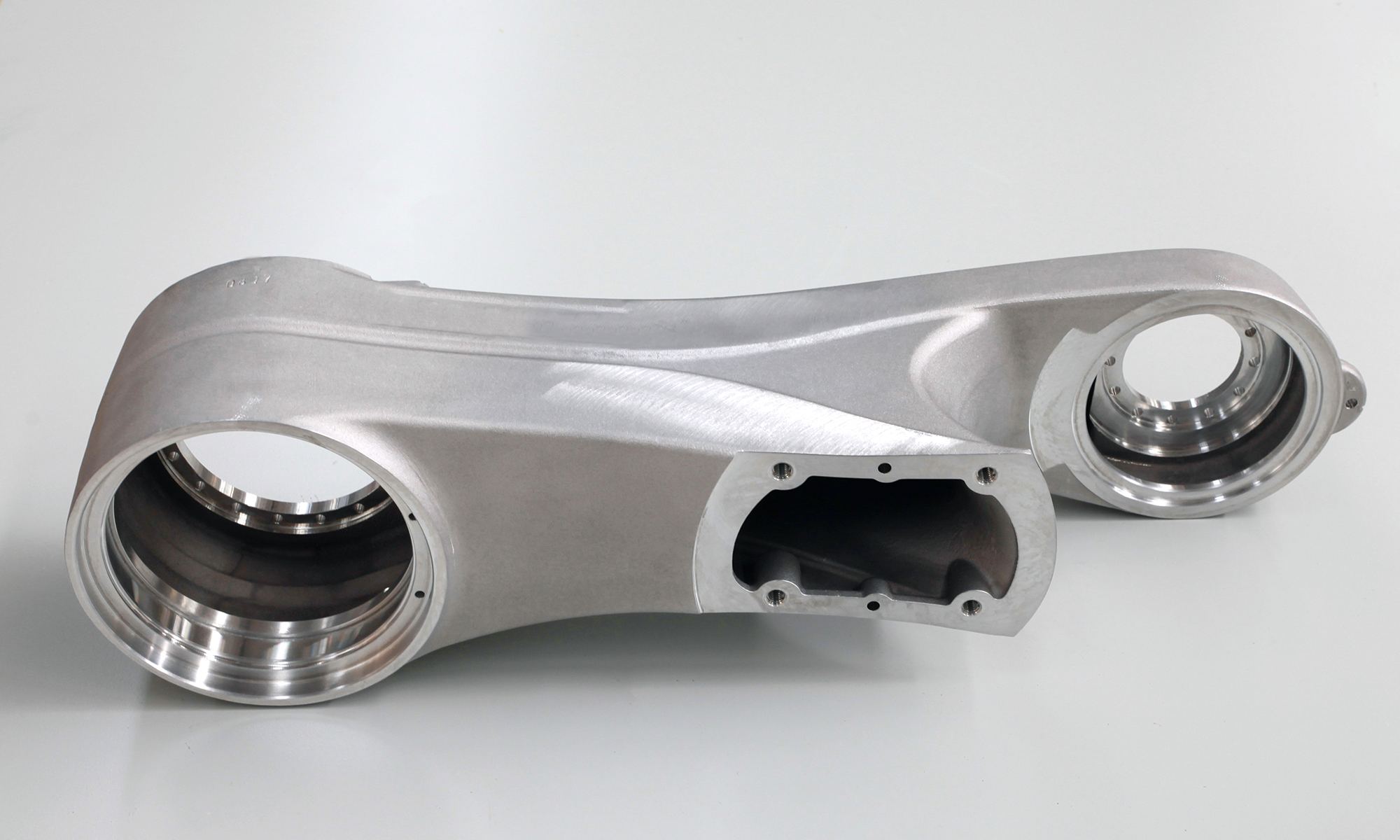 How is a casting made? What can we do for you?
Whether for a construction machine, a wind turbine or for robotics, if you approach us with an idea or a drawing for a casting, we'll move forward step by step to series production together. Grenzebach's specialists are in close contact with the foundry right from the start of the process.
Consulting, optimization and design
Selection of casting processes and materials consulting
Simulation and detailed calculation
Prototyping: construction of the sample casting mold with 3D printing
Mold and model making
In just a few months, what starts with a prototype turns into individual, optimized series production of high-quality castings.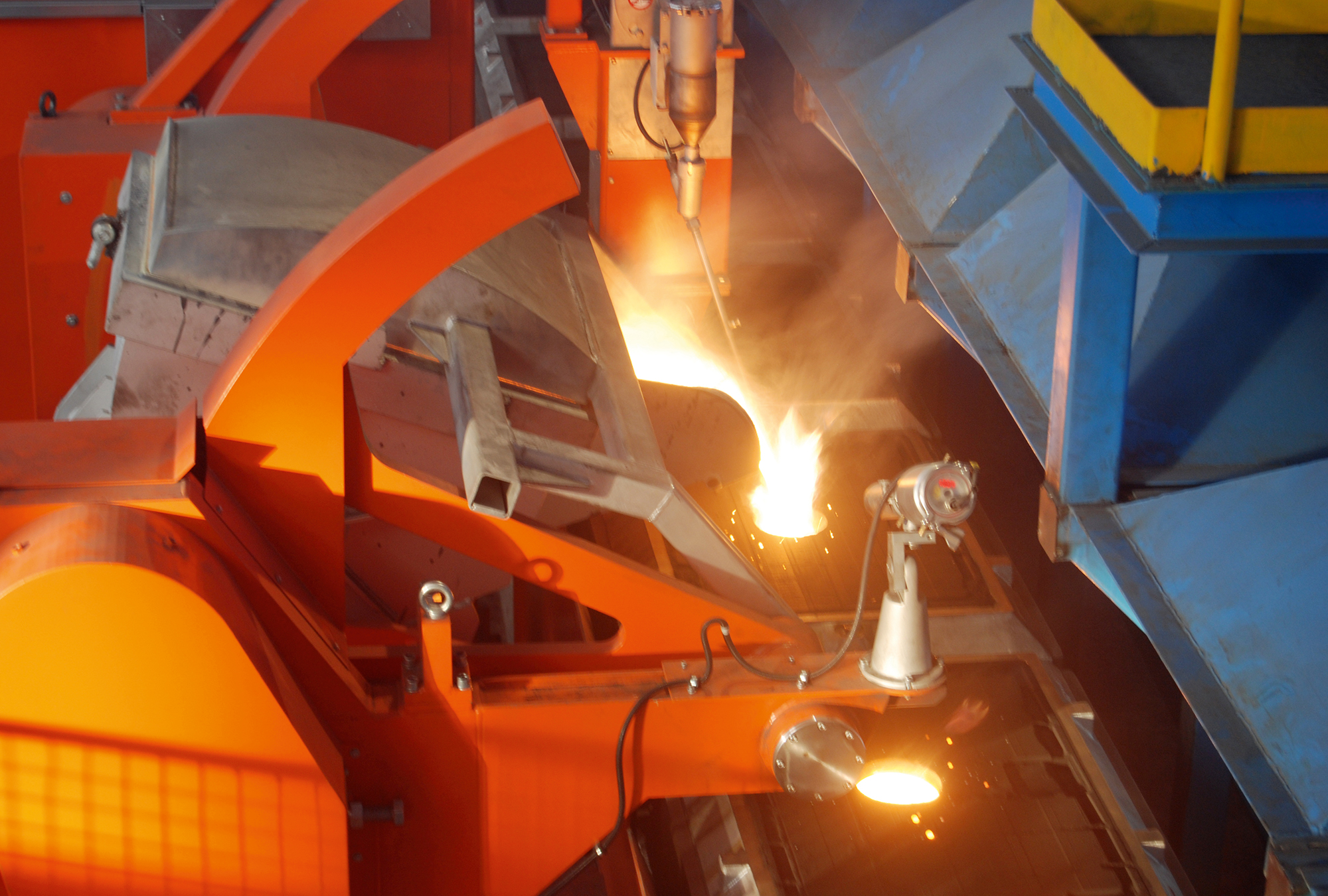 The best casting process for your products
Foundry
We select the appropriate casting process for your component with you. We have been working with several foundries in China for years. Grenzebach also has an interest in a foundry in Nantong (Jiangsu Province). The focus there is on iron castings. Through contacts with universities and the wider professional world, we know how the original craft of casting is developing.
We create casting parts for you with the following processes:
Resin sand casting and green sand casting in hand molds and machine molds
Low pressure diecasting and high pressure die casting
Investment casting (lost wax casting)
Permanent mold chill casting
Hot mold forging technology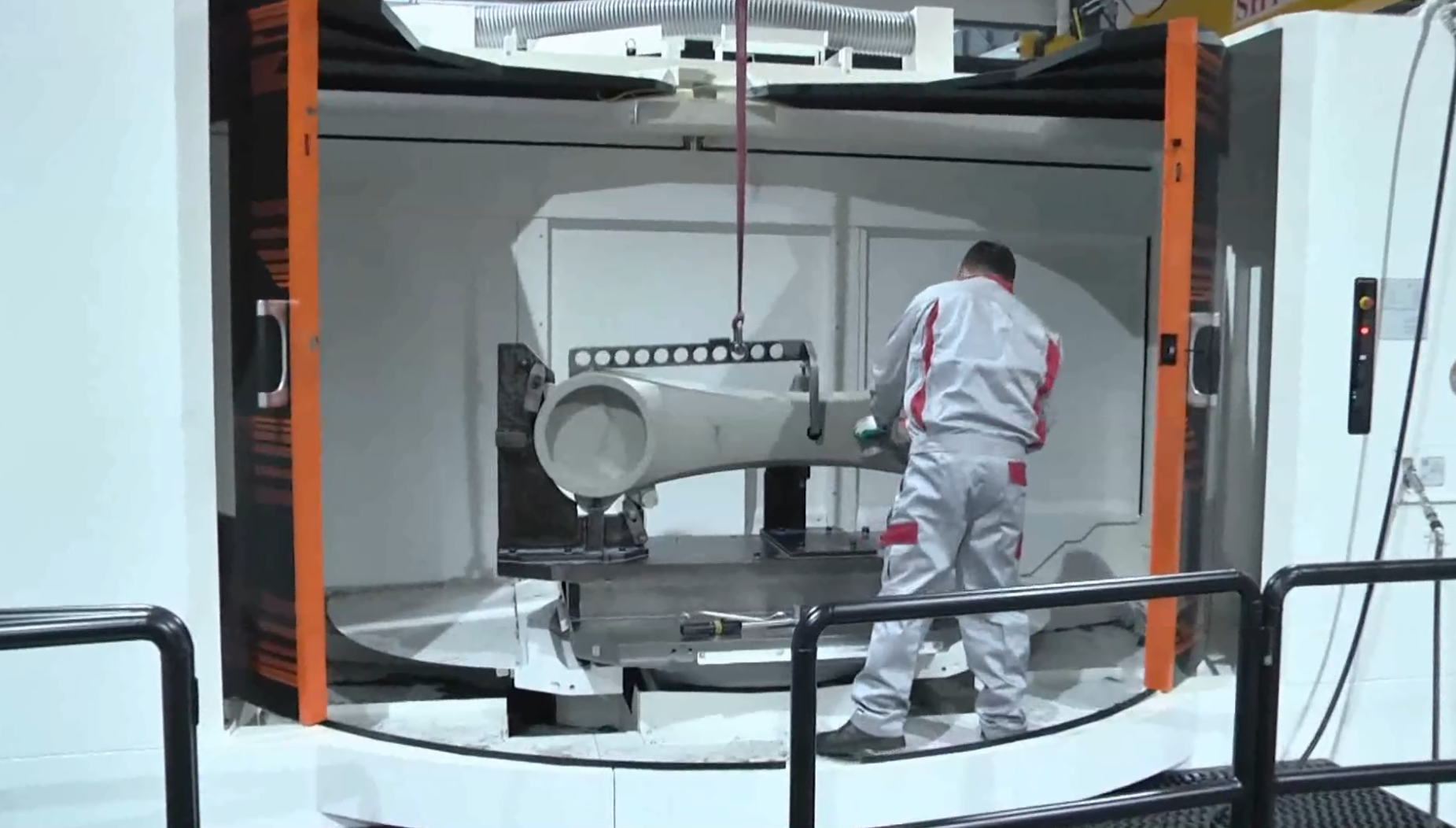 Perfectly shaped castings
Machining Center
In the Grenzebach machining center, the castings are given the right finishing touches. This is where the cast product becomes a high-quality component. It's a highly automated environment with driverless transport vehicles and intelligent software that makes every work step traceable.
Grenzebach handles all the machining steps for castings in China. In doing so, we access state-of-the-art technology – a CNC and multi-axis machine park as well as other manufacturing equipment – to:
mill
lathe
drill
wash
or carry out surface treatment such as painting, powder coating, preservation.
Fast, efficient throughput
High level of automation ensures fast, efficient throughput. Software makes each production step traceable and reproducible.
Highest accuracy
Our work with the latest technology ensures the highest accuracy: we work on the workpiece with a flatness and surface accuracy of 8/1000 mm.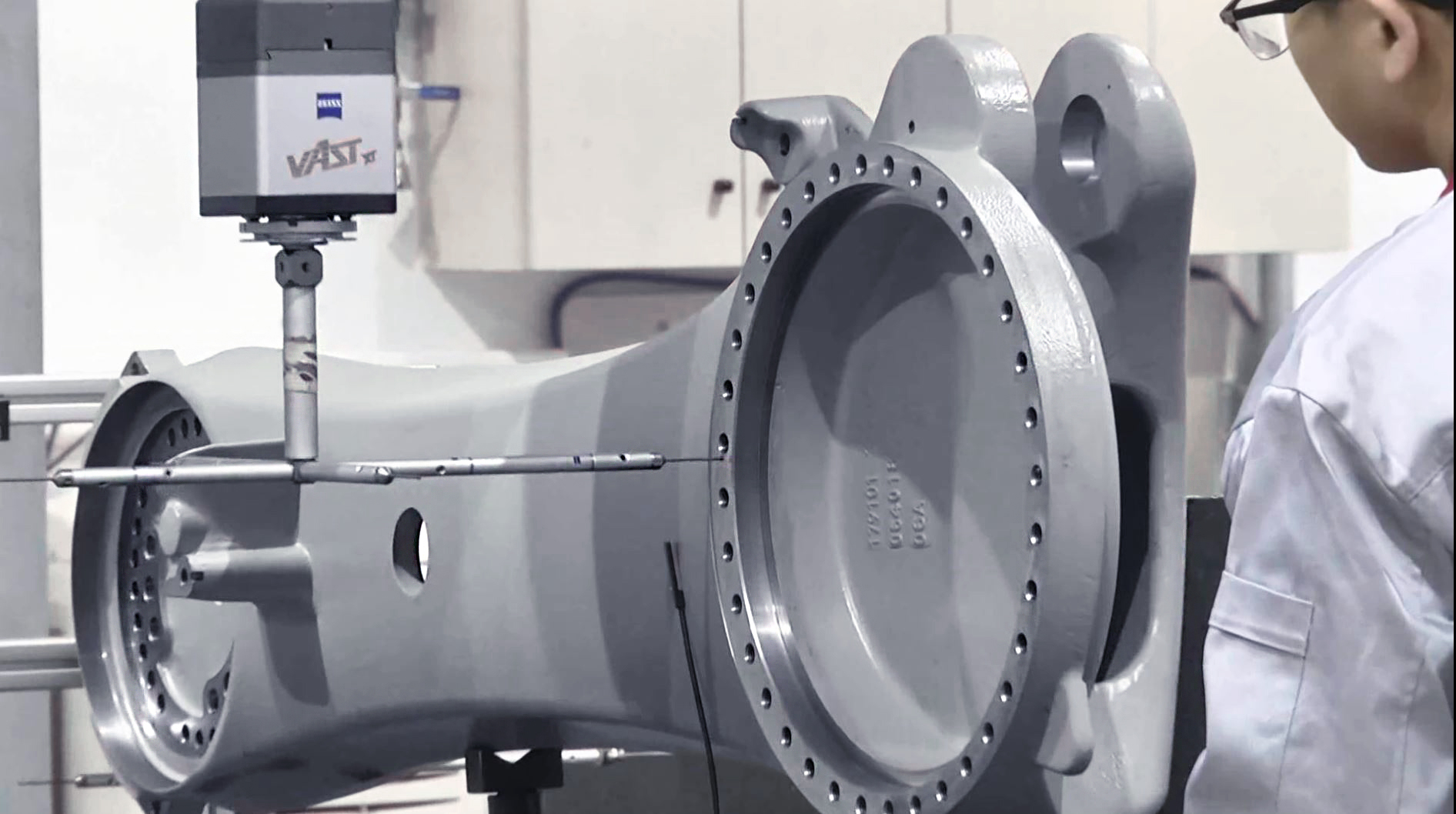 Your quality requirements are our command
Quality control
We carry out quality controls and inspections according to customer requirements. This involves individual part tracking with the production profile, so that we can quickly follow up on deviations. Quality for castings is guaranteed by:
Inspection of casting geometry and testing of mechanical properties
Metallography
Stress analysis, ultrasonic and radiographic testing
Digital radiography
Magnetic particle and dye penetrant inspection (if necessary)
Quality after processing is guaranteed by:
Geometric product specification inspection – dimensional tolerances, shape and position tolerances
Leakage testing
Rust and corrosion protection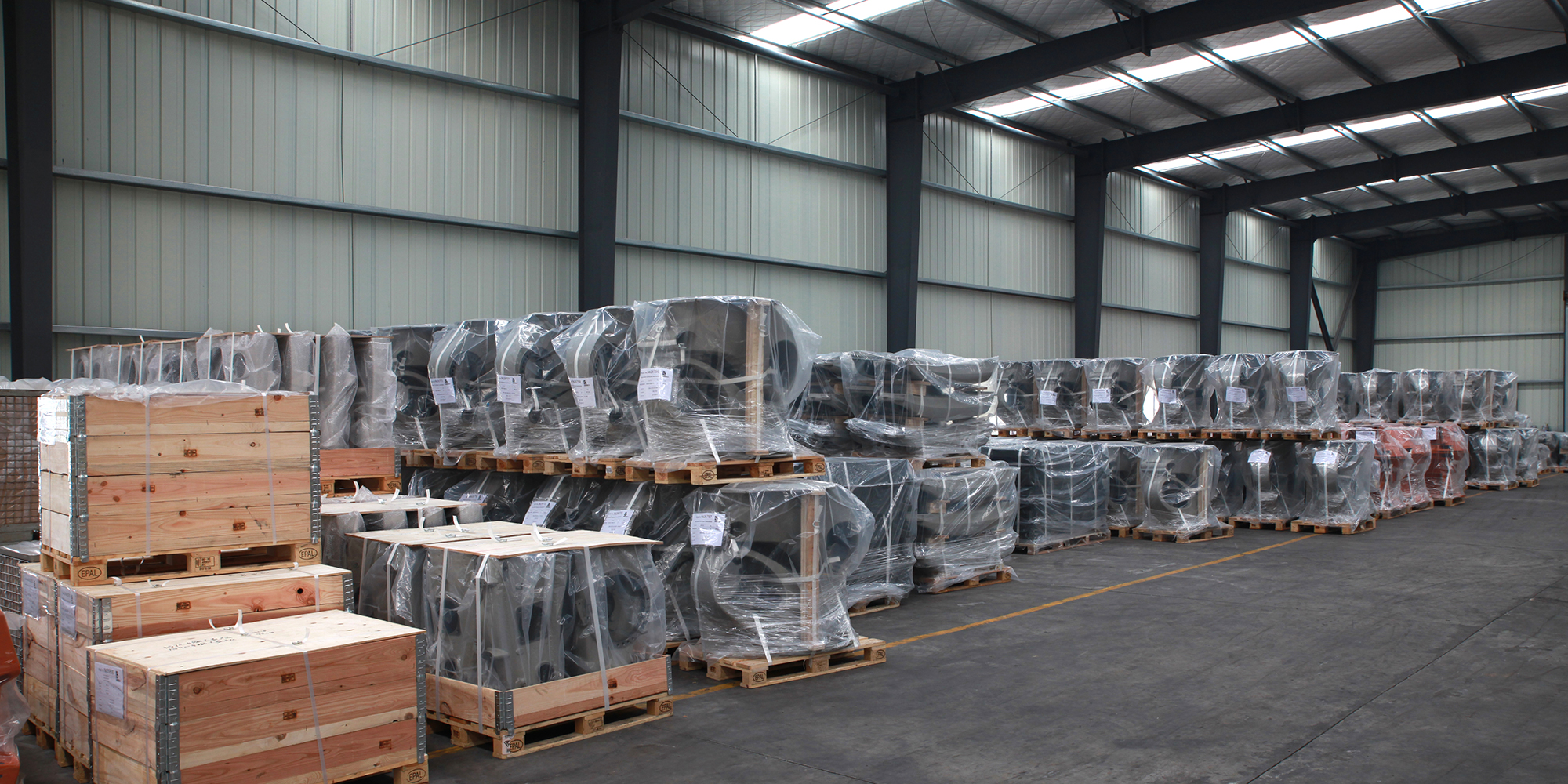 We deliver the way you need it
Logistics
Professional packaging and optimal delivery – that's just part of our job. We can pack many small high-precision parts for safe transport, with exactly the kind of packaging units you want.
We take care of storage and deliver on demand.
We have routines for dealing with customer warehouses and consignment warehouses very close to you.
You receive the required number of parts exactly where you need them.
You can rely on the fastest, most flexible transport possible –worldwide.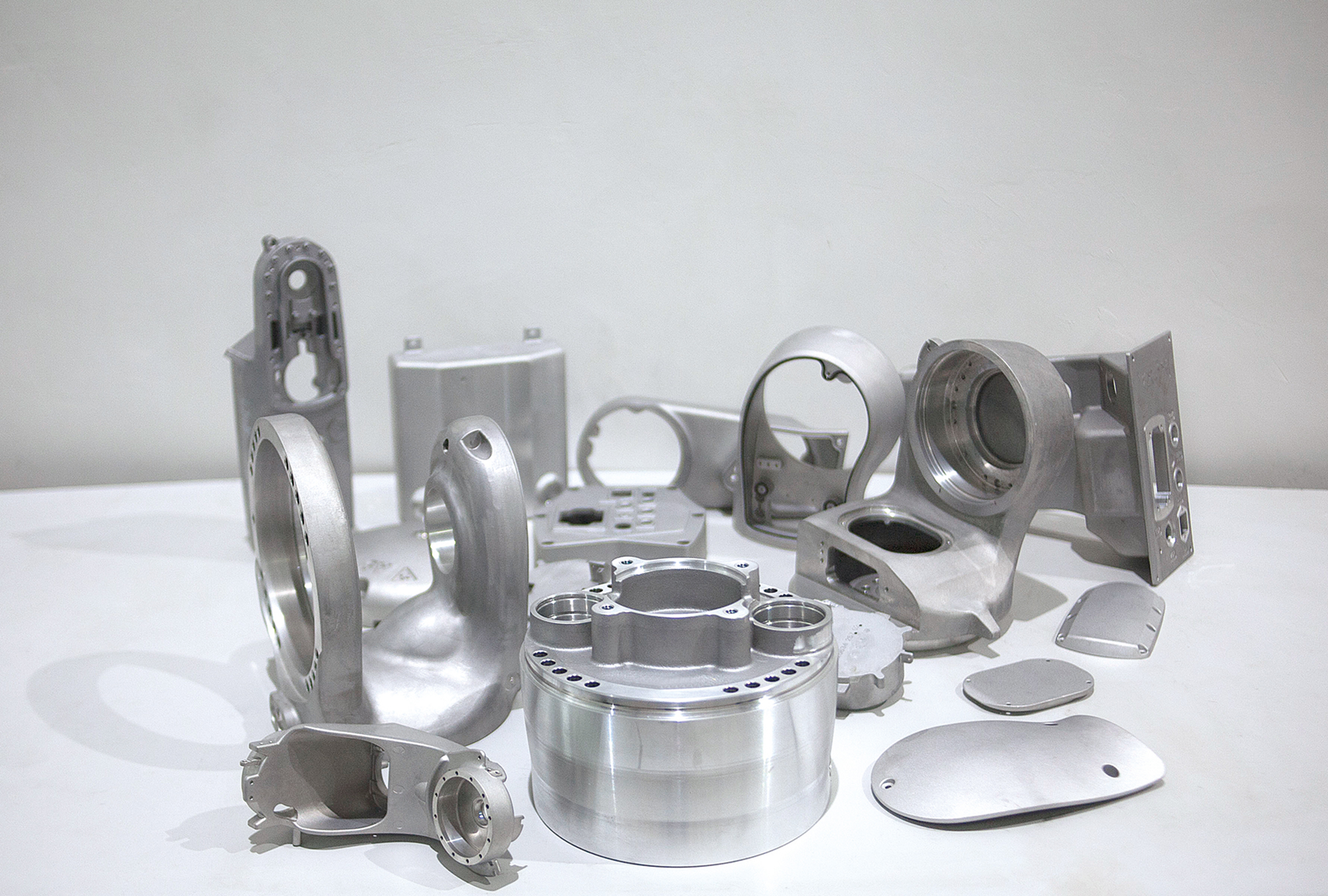 "Foundry is a craft – and that's where we gain a lot of experience together with our customers and partners. Since I entered the foundry business professionally after studying foundry engineering at Lanzhou University, I've continued to learn every day – for 25 years. Our knowledge and network are the basis for casting products of the highest quality."