Bundler: Enhanced performance, precision and safety
New generation
Poorly cut edges and a lack of dimensional accuracy disqualify a board in the eyes of the customer. That is why the bundler is a key component in quality assurance at the end of a plasterboard line.
Our latest generation bundler provides the required maximum level of quality combined with a high performance and high safety standards. In addition to its new look, the bundler incorporates a number of new technical features. The Grenzebach bundler thus ranks among the most powerful systems on the market.
Added benefits for your daily operations:
Highest performance with more than 20 cycles/minute
Capable of operating at more than 20 cycles per minute, the new bundler can raise your output and open up new potentials for increasing the performance of your plasterboard line.
Excellent board quality thanks to precisely cut edges
New features provide for precise quality checks of board sizes and edges and also allow direct adjustments if the quality deviates from the specifications.
Enhanced safety for your staff
Integrated safety covers and automated restart functions available after a stoppage minimize manual interventions and increase the safety of your staff.
Best performance all along the line
The optimized bundler cycle time allows you to raise your output rates. Our experts shall be pleased to calculate for you by how much your plant performance can be increased. Simple, additional optimizations along the production line can help you to raise the output even further. Please feel free to contact our specialists for advice on potential improvements in your plasterboard line.
Optional features for even better performance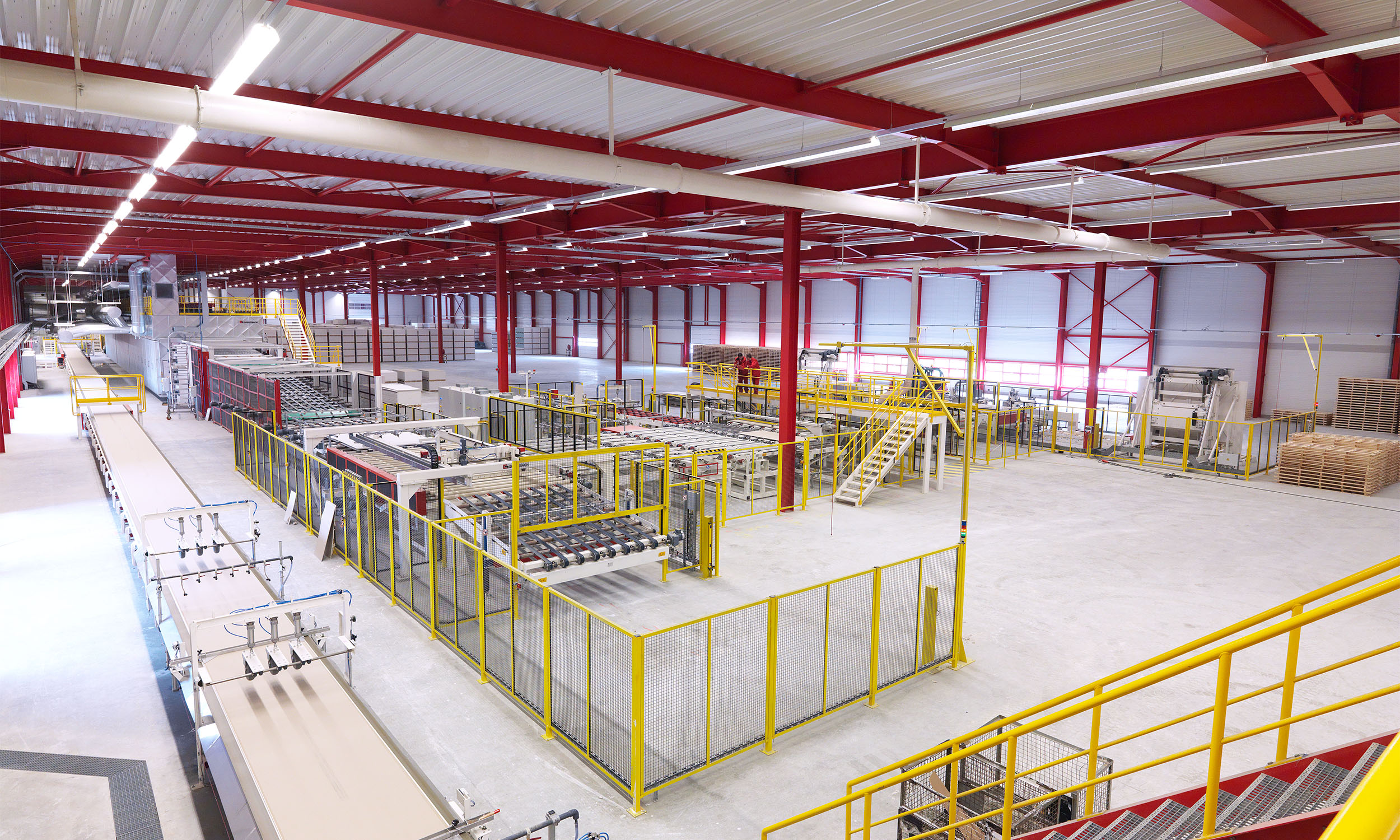 Benefit from the advantages of the bundler in your existing production line
Upgrades and integration
The new generation bundler offers you added value in a variety of ways:
Seamless integration of a new unit and replacement of your existing bundler provides you with all the benefits of a state-of-the art system. The investment opens up the full potential for boosting performance and quality.
But you can also make use of additional upgrade services for your existing bundler to benefit from specific advantages of the new bundler generation. Depending on the model, your bundler can be retrofitted with individual technical features.
Our team shall be glad to provide further details and advice.
Contact us
Your contact person: Dennis Schattauer
Would you like to expand or modernize your plasterboard production? Consult us about your individual concerns. We would be glad to be your solution partner. Please contact us!