A weld seam that doesn't look like a weld seam!
Welding – loud and dirty, right? Not friction stir welding! Heat makes the material deformable, and a rotating tool stirs the material at the seam. In this way, FSW technology creates a homogeneous structure with outstanding properties. The whole process is emission-free!
When a weld has to be really tight, FSW is the method of choice. It joins workpieces in a reproducible pressure- and media-tight manner. FSW can be optimally integrated into industrial series production. The result is top quality that is easy to reproduce. Friction stir welding technology – an investment that will pay off!
FSW stands for Friction Stir Welding.
With Grenzebach's friction stir welding technology, alloys, mixed joints as well as technically pure metals can be firmly joined with top-quality welds. To do this, a wear-resistant tool is set in a spindle and pressed into the workpiece. The rotating tool generates frictional heat, and the material softens and can then be joined to another material by stirring.
What is friction stir welding?
A weld seam you can build on
FSW technology produces a weld seam that can withstand high mechanical loads and is extremely strong. It is ideally suited when the joined workpieces and components are to be used in structurally and safety-relevant areas. Friction stir welding produces media- and pressure-tight joints with low warpage.
New possibilities for designing components
Friction stir welding allows you to significantly improve your product. You have the opportunity to achieve completely new dimensions of optimization with this process step. You can assemble mixed joints to a high quality standard. Porous cast iron and uneven surfaces are difficult to process with conventional welding techniques, but not with FSW.
A welding process you can rely on
After many years in 24/7 production, FSW has a proven track record. High-quality parts are produced in series in various industries, from automotive to consumer electronics. Grenzebach's experts have acquired unmatched know-how in numerous projects. We work every day to get even more out of this process for you. But we also know its limits. So we can reliably accompany you from the very beginning, even when designing the components.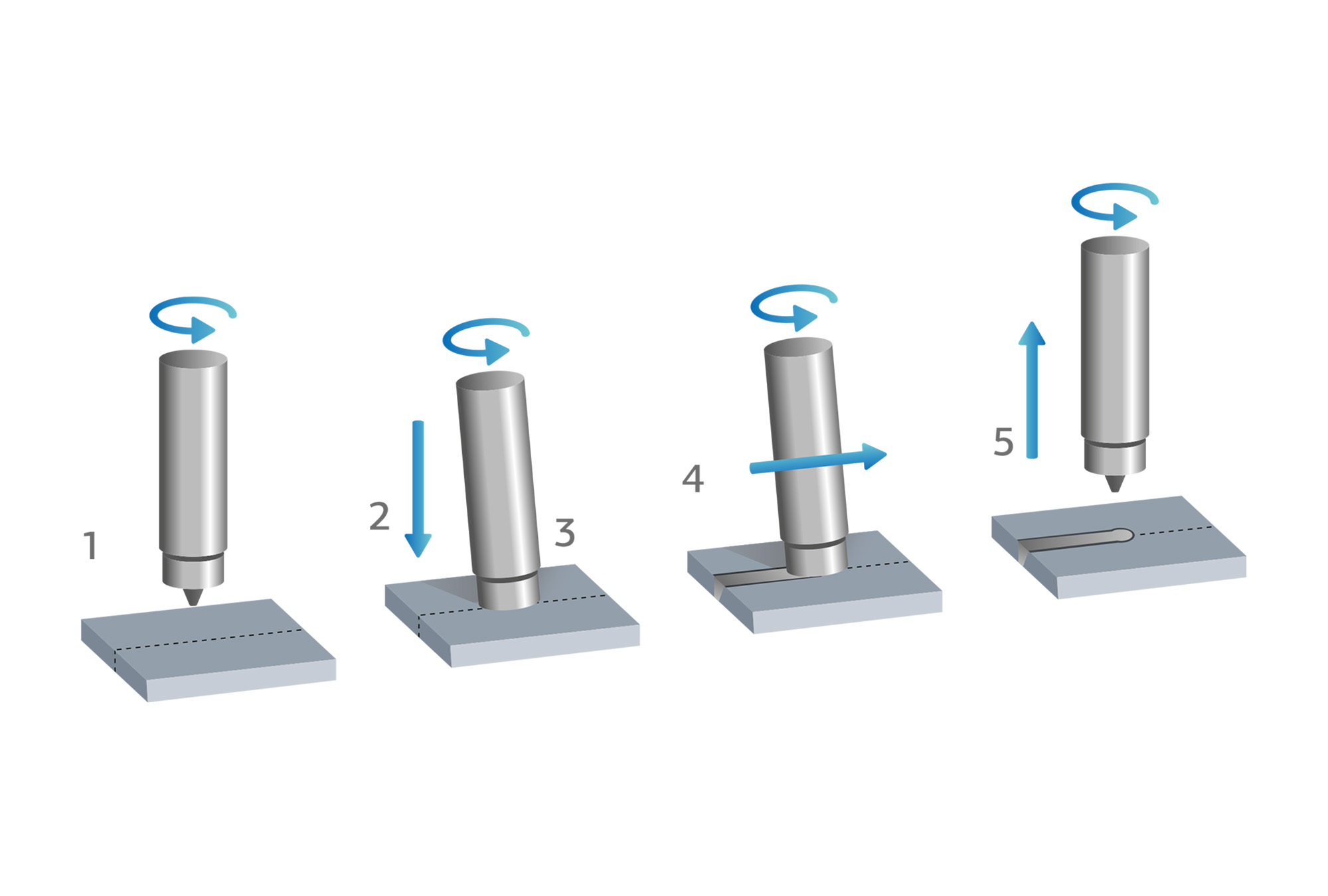 How does friction stir welding work?
This is how FSW technology works, step by step:
1. Rotating welding tool
A wear-resistant tool is set in a spindle and rotates.
2. Immersion
The tool dips directly into the material to be joined.
3. Feed
Frictional heat is generated by rotation, so the metal becomes plastically deformable. Along the seam, it is stirred by the tool and finally compacted without ever reaching its melting point.
4. Removal
The tool is lifted off the seam. The result is a strong, media- and pressure-tight joint between workpieces.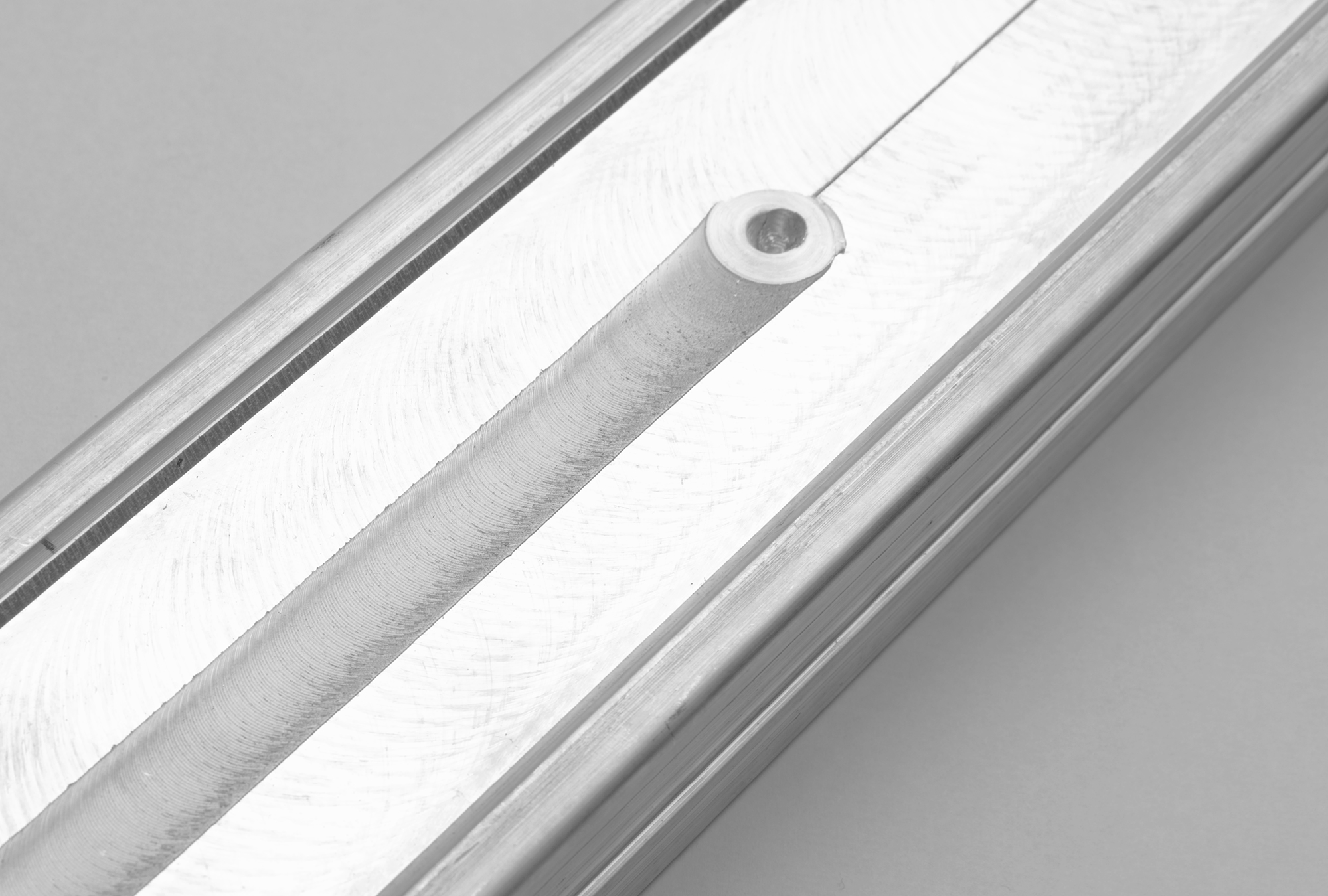 Grenzebach – Your supplier for turnkey plants
We have always stood out for our holistic view of your projects and questions. From the very first idea, our experts advise you on the FSW process and support you in product design. As a global player, we offer you high-performance FSW equipment worldwide. We focus particularly on a high degree of automation combined with a very robust welding process.
Together with product developers and process experts on the user side, Grenzebach's specialists are continuously developing FSW technology. In addition, we offer an extensive portfolio of systems to meet your requirements. Various system concepts are available – from gantry systems with customer-specific work areas to robots that weld 3D geometries. The Grenzebach portfolio is rounded off by individual component-feeding technology for integration solutions and MES connections.
Take advantage of our equipment portfolio!
Friction stir welding – solutions for your specific needs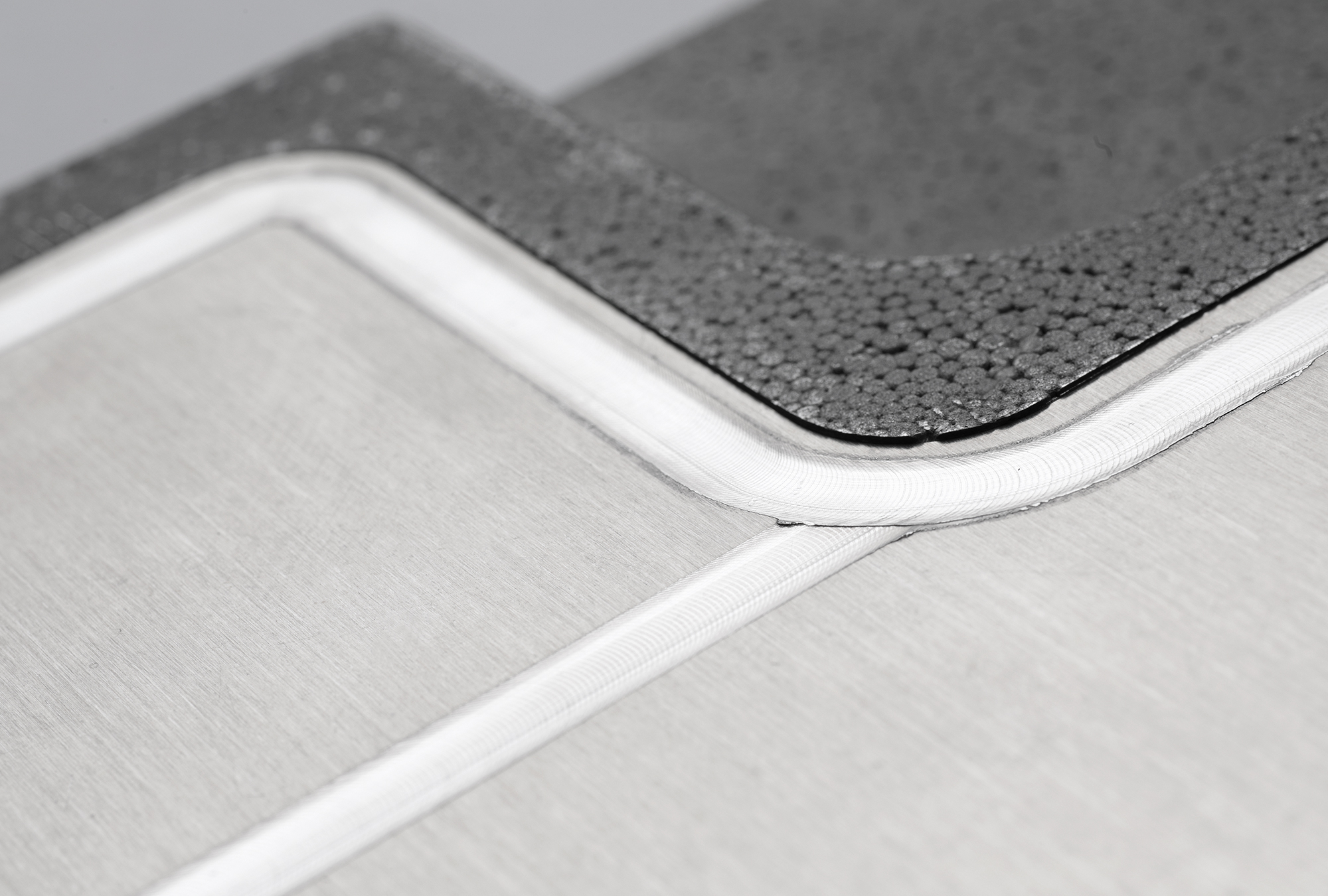 When is friction stir welding right for you?
Why FSW?
FSW technology works particularly well with aluminum. It makes it possible to join aluminum alloys that are considered difficult or impossible to fusion-weld.
Combining different materials: friction stir welding is ideally suited for assembling mixed joints of different alloys; for example, when it is necessary to join sheet metal or profiles with die-cast aluminum.
Porous castings and uneven surfaces: force control also produces perfect material-to-material joints in this situation.With lap joints, other welding processes reach the limits of their capacity. With FSW technology, this can be done without any problems.
Friction stir welding – ideally suited for these industries and products
Numerous application areas
Highly diversified in-depth knowledge: Grenzebach has implemented projects with customers from numerous industries in recent years. The portfolio has expanded continuously so we can now offer solutions for concerns in numerous industries:
Power transmission/power electronics
Battery production
Rail vehicle construction
Aerospace
Consumer electronics
Automotive, especially for e-mobility: cast and extruded battery trays for hybrid and BEV (Battery Electric Vehicle) models, heat exchangers and power electronics.
Thus, Grenzebach supports globally renowned suppliers, giving automotive producers (OEMs) a technological pole position with the components they manufacture.
Safely loadable battery trays
Friction stir welding is the perfect technology for cast and extruded battery trays. Lap joint welding is solved with flying colors. No settling is required during welding; the result are perfect circumferential sealing seams. The seams are highly loadable, so the battery trays can also be designed as load-bearing components to withstand crashes, helping to dissipate the impact forces.
Highly leakproof heat exchangers
FSW is the technology of choice for heat exchangers, because porous cast components are often used here. The cooling medium must flow well – and the heat exchanger must be perfectly leakproof at all times. The good news is that the technology has passed the pressure test. Until now, this often involved screwing and soldering – both very time-consuming – so FSW is a big step forward.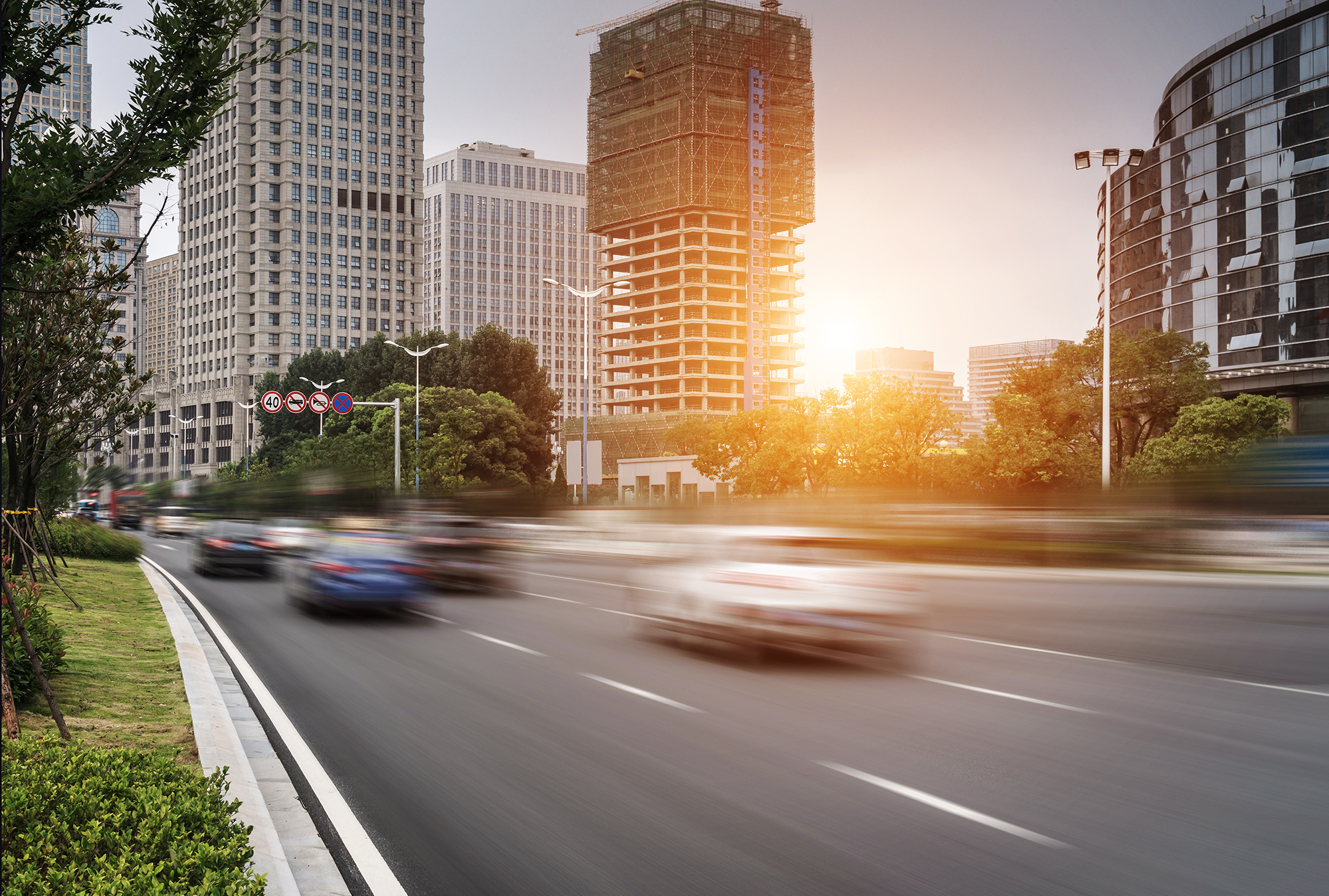 Friction stir welding for e-mobility
Crash-test-safe battery trays and heat exchangers
Technological change has arrived in the automotive industry. Mounting pressure to roll out low-emission vehicles is coming from the political arena.
Concepts such as driving on green energy are having a direct impact on work with aluminum. As a result, demand for the welding of cast components for the automotive industry is skyrocketing. One example is the manufacture of battery trays and heat exchangers. This is where green energy and green technology meet: friction stir welding is emission-free.
"Providing a comprehensive response to our customers' questions and concerns has always been our hallmark. The FSW experts at Grenzebach support you with holistic solutions. We also know the limits of the technology – we are the right sounding board if you want to create something new on the basis of experience. From the very first idea, we can advise you on product design and process control, and we offer high-performance equipment to do so."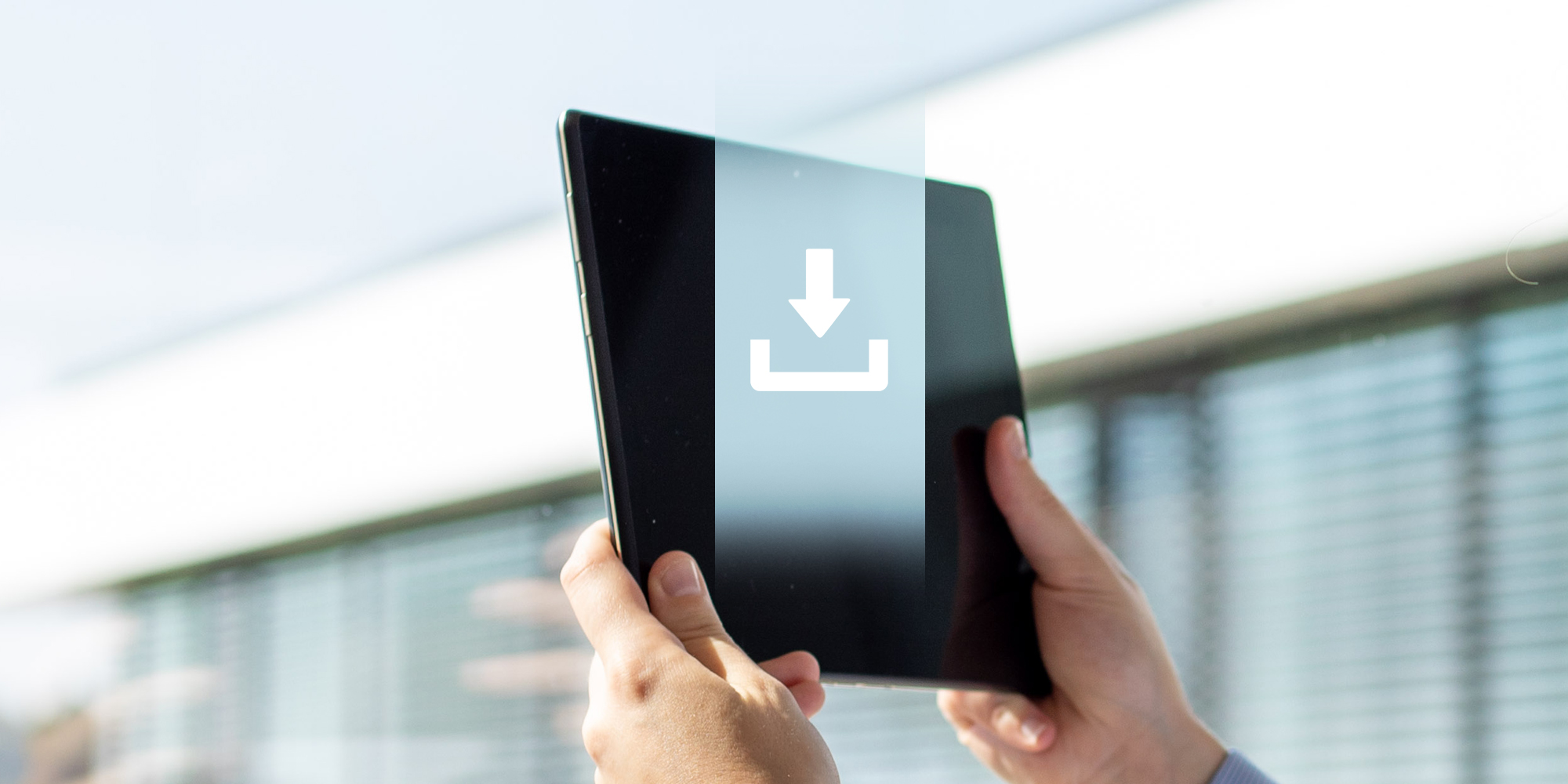 Download & Links
More information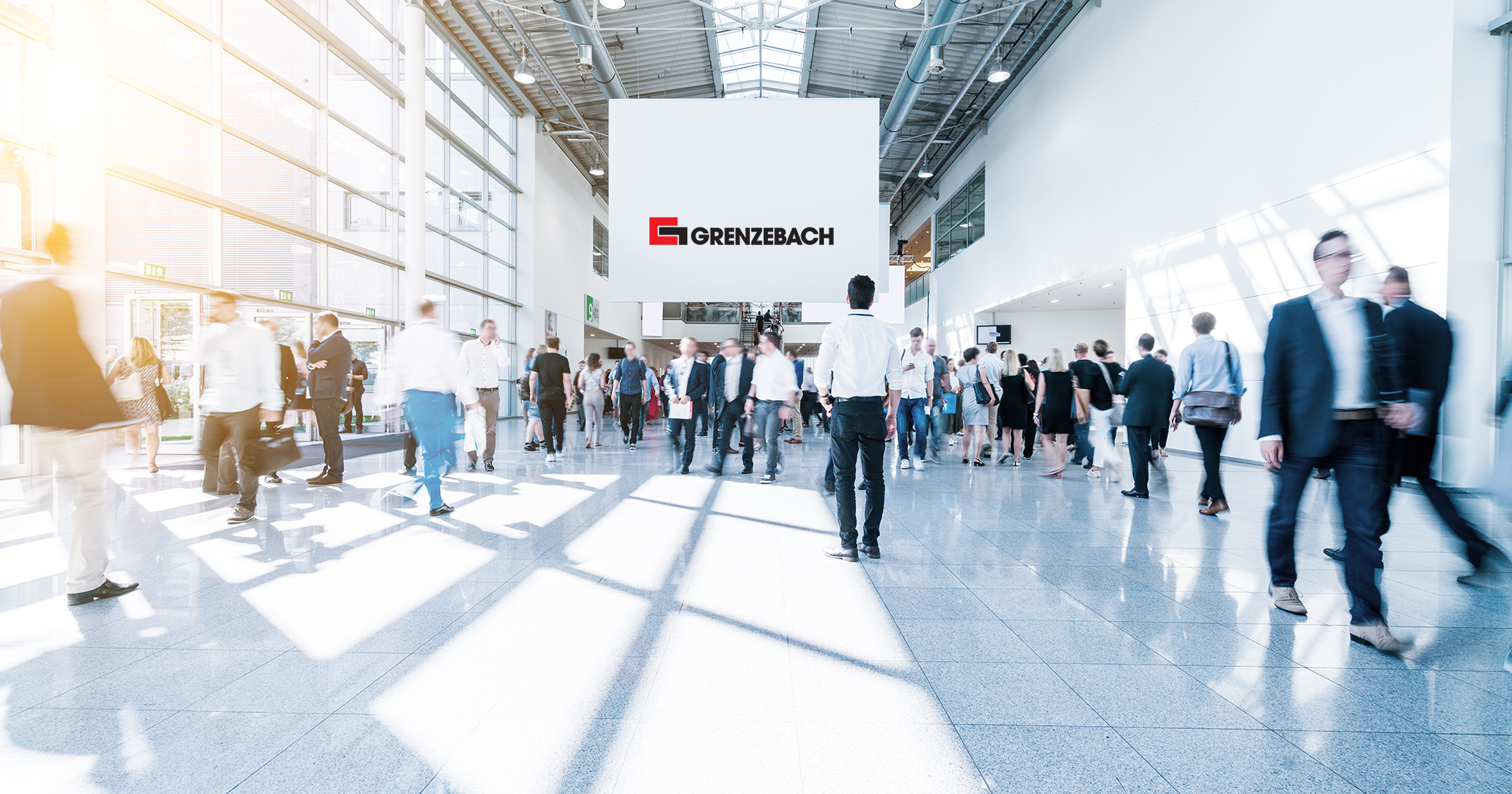 Events & Exhibitions
Meet us!
For North America
Your contact person: John Fluker
Do you have questions about friction stir welding? Would you like to know whether a new idea can be implemented with FSW? Or do you need support in selecting a system? Please contact us. We'll be happy to advise you!
For all other regions
Your contact person: Sahin Sünger
Do you have questions about friction stir welding? Would you like to know whether a new idea can be implemented with FSW? Or do you need support in selecting a system? Please contact us. We'll be happy to advise you!