Double anniversary in China
Today, China is the most important business partner for Germany. Two decades ago in 1998, Grenzebach correctly interpreted the signs of the times and opened a sales office in Shanghai. Shortly after, this was followed by a separate production facility; and for ten years now high-tech machinery and equipment are being produced at the Jiashan location – about a 45 minute car ride from the Shanghai location. "Jiashan and Shanghai are two very important locations for our international business. I am especially pleased that we are able to celebrate this double anniversary with our employees and guests from Asia, the US and Europe", said Renato Luck, CEO of the Grenzebach Group, welcoming about 50 special guests from politics and long-time customers and partners in Jiashan.
Inauguration of production shop for cast parts
During a tour of the 23,000 square meter premises, customers, partners and Grenzebach employees from other locations were able to see where and how production technology for glass, building material, automotive and cast components for robots and machinery are manufactured in Jiashan. For the last 7,000 square meter to be added, a new workshop was inaugurated; an investment, which was realized within only a few months. For the anniversary, an extensive modernization was planned for the existing workshops and the office building. "From this location we supply companies in all of Asia and beyond with high-tech equipment – for our local partners we also provide the service for the equipment", says James Shang, CSO at Grenzebach Jiashan. The most important step towards Asia is the continuous extension of production facilities, competences and local business – Alfred Schlosser, today CEO Grenzebach Asia, significantly contributed to this development. Schlosser: "Our investments this year in Jiashan clearly underline the importance we attribute to this location".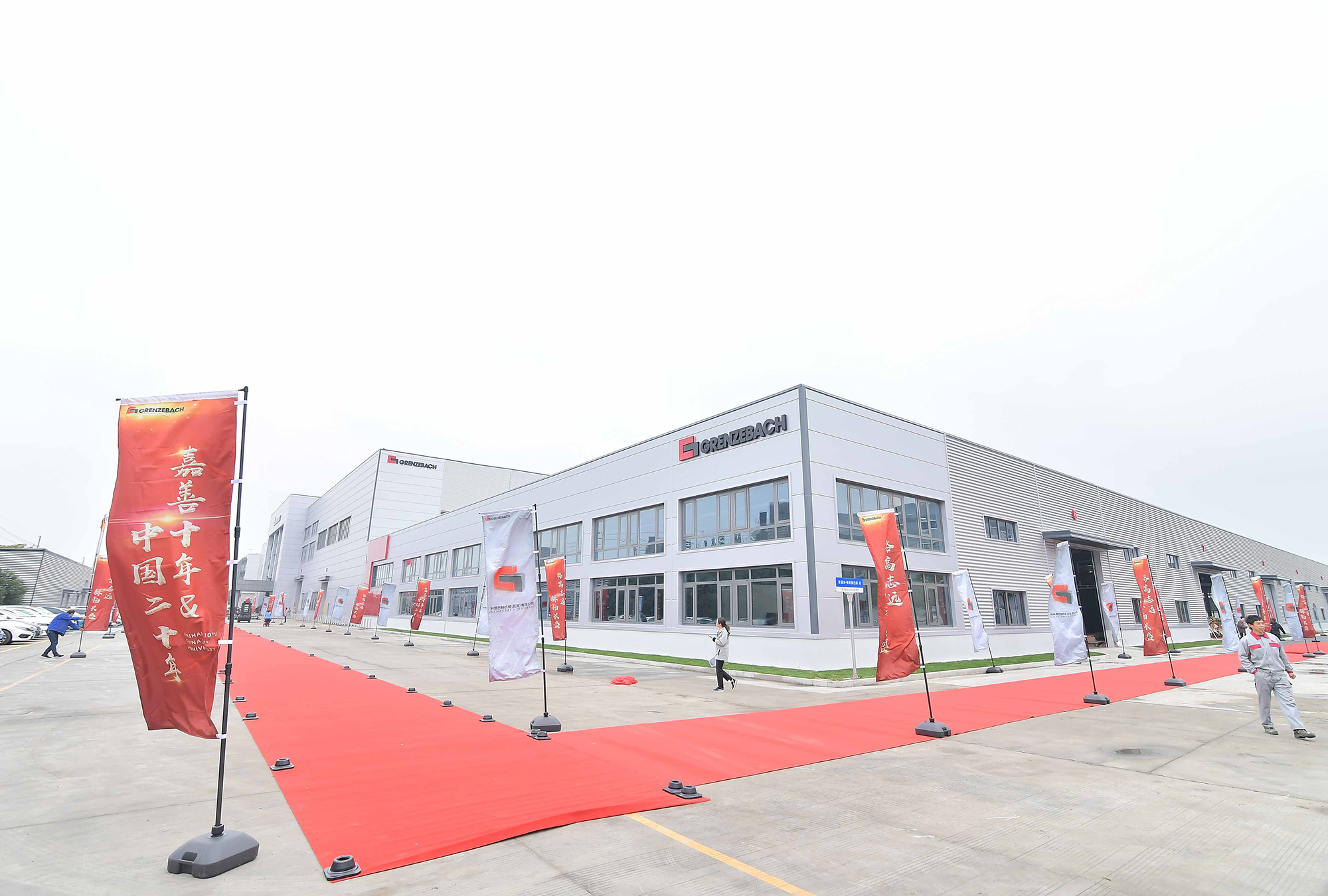 Guests from all over the world invited to our festivities enjoyed the music and dance presented during our traditional lion and flag dance; our buffet with regional specialties was another culinary and delicious highlight. And of course, a visit to Grenzebach Shanghai was also part of the program. Today, a total of 250 employees are working for Grenzebach at the Shanghai and Jiashan location. Congratulations to the double anniversary!